Microsoft may soon begin Andromeda testing; Surface Phone release could be nearing
by Anvinraj Valiyathara ago0
In July, Microsoft had reportedly stalled the rumored Andromeda OS powered Surface Phone. The reason behind it was that Andromeda was not ready to be integrated in Windows 10. The Surface Phone rumors have erupted again now since Andromeda OS language pack has appeared on Microsoft Store. This indicates that the Redmond giant could be prepping up to test the Andromeda OS. The text springs from the language pack have revealed some vital information on the alleged Surface Phone device.
Details that have surfaced through the language pack of Andromeda OS has revealed that the rumored Surface Phone will be a foldable device with two opposable displays along with an external screen. The Microsoft Andromeda OS device will be equipped dialer for making phone calls which indicates that this foldable device will be a smartphone. It will also contain a feature that will allow it to record phone calls automatically. Tapping twice on the display of the device will turn it off
The device will not only run apps designed for Andromeda OS, but also Universal Windows Platform (UWP) apps. For security, the device will be equipped with features like fingerprint reader as well as an iris scanner. The Productivity Mode feature available on the device allow users to connect it to a larger display for desktop PC experience.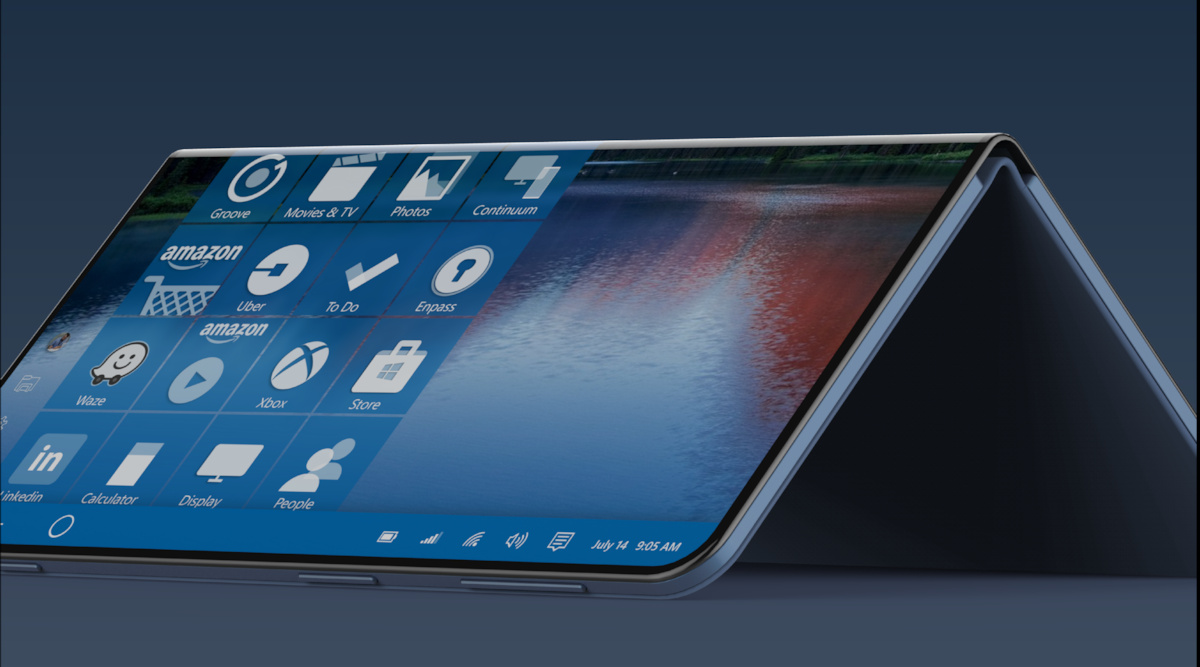 There is no information available on when Microsoft will be bringing the rumored Andromeda OS device to the market. However, now that the evidence of the active development of the OS have surfaced, the arrival of the alleged Surface Phone may not be far away. As of this writing, there are not details on the specifications of the device. If the launch of the device is really nearing, forthcoming reports may soon reveal details on its specs soon.