Around a month ago, Xiaomi President Lin Bin had revealed the first image of the Xiaomi Mi MIX 3 and he also confirmed that it will be unveiled in October. Through the official Weibo account of Xiaomi, the company has now confirmed that it will be announcing something tomorrow morning. Hence, it is very likely that the Mi MIX 3 launch date could be revealed tomorrow.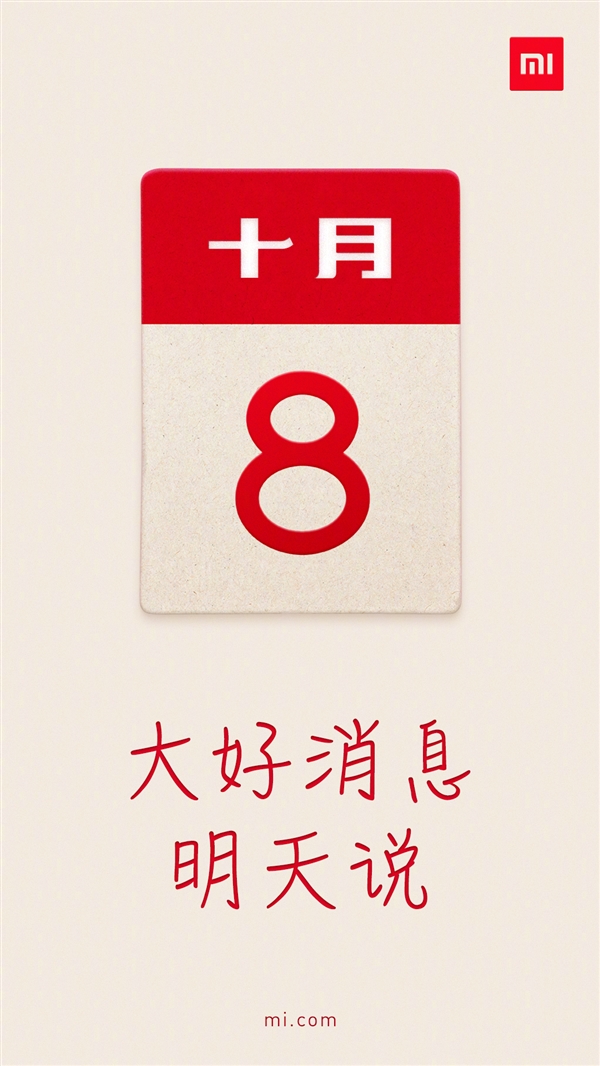 The official image of the Mi MIX 3 has revealed that it will be sporting a manual slider design. A newer report that had surfaced earlier today had revealed that it will be sporting slimmer bezels around the display.
All the predecessor Mi MIX series smartphones have featured front-facing camera on their bottom bezel. However, rumors have claimed that the selfie camera, 3D structured light module and other sensors of the smartphone will be placed on its slider. Hence, the new design of the Mi MIX 3 will allow the handset to sport nearly 100 percent screen-to-body.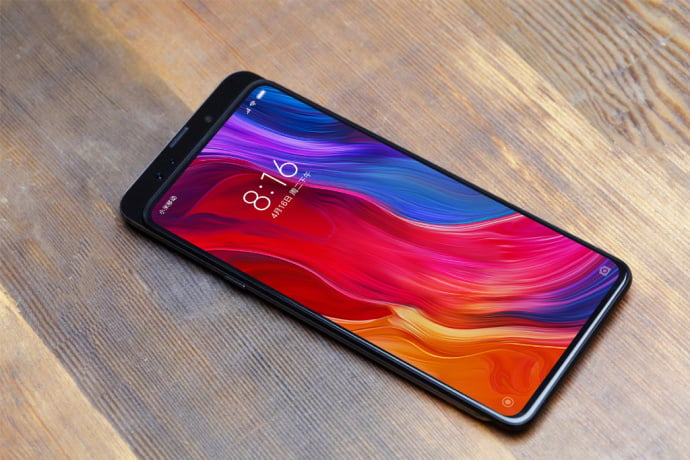 There is no information available on the specifications of the Mi MIX 3. However, it is very likely to feature Snapdragon 845. The handset is also rumored to arrive with an in-screen fingerprint reader.
A leaked poster that had surfaced during the weekend had claimed that the Xiaomi will be holding an unveil event on Oct. 15. Through the event, the Chinese manufacturer is expected to announce the Mi MIX 3 smartphone as well as Mi Note 4. The latter is rumored to be codenamed as Xiaomi LEX. Both the phones are rumored to feature a dedicated button for accessing Xiao AI assistant.
Xiaomi has recently launched the Xiaomi Mi 8 Pro and Mi 8 Lite smartphone in color gradient options. It is likely that the upcoming Mi MIX 3 and Mi Note 4 may also arrive in color gradient editions.
The Xiaomi Mi MIX 3 is not the only flagship phone launching this month. The Google Pixel 3, Pixel 3 XL, Razer Phone 2, Huawei Mate 20, Mate 20 Pro and OnePlus 6T are all slated to go official this month. Which one could be the be the best flagship phone among these smartphones? Share us your views by posting your comments below.
(source)