OPPO Hyper Boost is a software acceleration engine, coming to the OPPO R17 series first
by Habeeb Onawole ago0
At an event today, OPPO announced its Hyper Boost technology, a software acceleration engine for its phones. OPPO Hyper Boost provides a system-level performance optimization which greatly improves the performance of the device.
OPPO says Hyper Boost is based on self-developed technology and it provides performance optimization in three areas – system, games, and apps.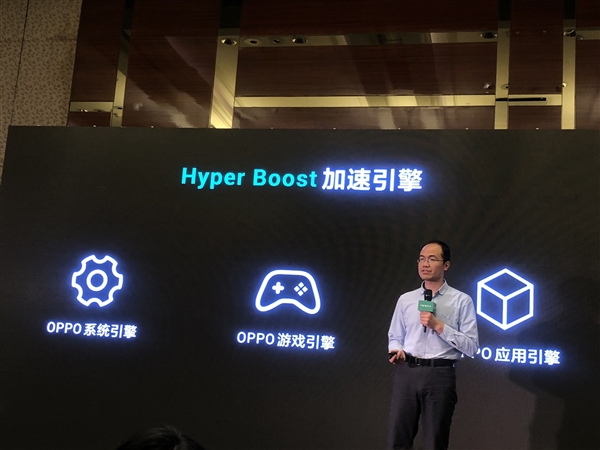 For system optimization, Hyper Boost brings a feature called Behaviour-Aware Scheduling (BAS) which dynamically adjusts the frequency of underlying hardware in units of 0.2 milliseconds through the newly designed Linux task scheduler. This should bring a significant improvement in system operations when compared to Android's Linux underlying kernel which adjusts the frequency of underlying hardware in units of 20 milliseconds.
OPPO Hyper Boost also provides system-level optimization of multiple hardware platforms and provides technical feedback to the hardware platform vendors.
For game optimization, OPPO said they have partnered with Tencent, Netease, and three major game engines to optimize the top 100 mobile games. At the moment, Hyper Boost provides optimization for 11 popular games with more expected to be added later.
There is also app optimization for apps like WeChat, QQ, and Mobile Taobao. WeChat, for example, gets optimizations in 11 high-frequency usage scenarios.
READ MORE: OPPO K1 launched; brings in-display fingerprint, premium design and affordable pricing
OPPO says it plans to enhance the features of Hyper Boost with AI in future so that it can get better at optimization. Also, they will partner with more game vendors and game engines to expand their catalog of supported games.
The OPPO R17 duo will be the first phones to get Hyper Boost. No info was provided on other devices and when they will get it.
(Source)