Quad Camera-sporting Samsung Galaxy A9 (2018) is heading to China
Samsung made a symbolic statement of intent with the launch of the Galaxy A9 (2018) packing a quad-camera setup at the rear. The Galaxy A9 (2018) is the first smartphone to have such a setup and it isn't even a flagship device. Even though the cameras look like an overkill, it sure is a fitting way to rejig the company's declining mid-range and budget lineup. One market where Samsung plans to overhaul its midrange and budget offerings is the Chinese market. Samsung has seen its market share fall drastically over the years as a result of the rise of local brands like Xiaomi, OPPO, Vivo who offer premium models at affordable prices.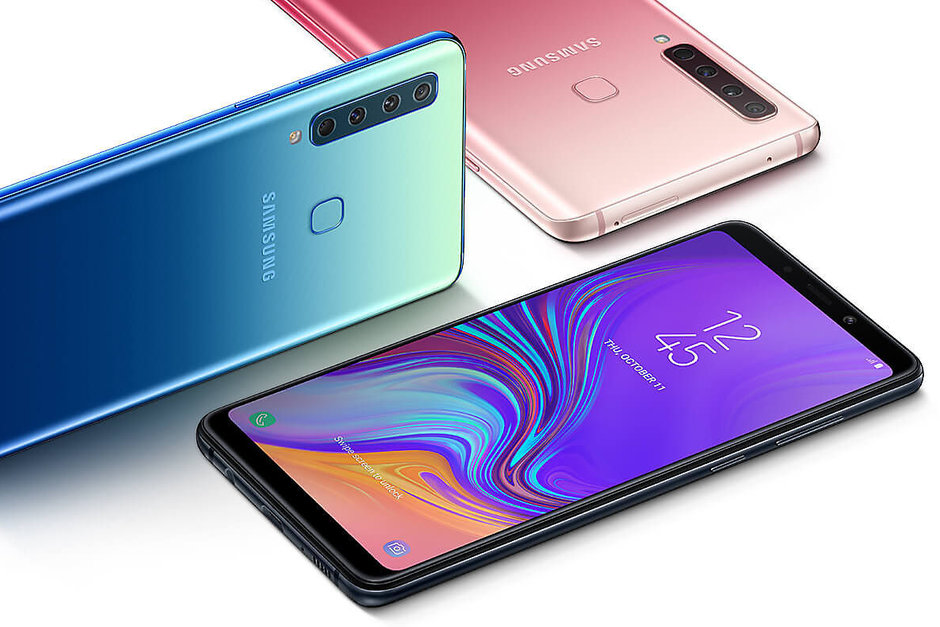 Indeed, the Korean tech giant has disclosed that the Galaxy A9 will be hitting China soon apparently in a bid to improve its market shares. A poster teasing the launch has been released but unfortunately, the exact date is yet to be disclosed. A date for the China launch will likely be released in the coming days.
Read Also: Samsung Galaxy A9 (2018) debuts as world's first phone with four rear cameras
The Galaxy A9 (2018) looks interesting for a midrange model, all thanks to a sleek design and the four cameras at the rear. The device features a glass back which houses the cameras and fingerprints scanner. The four cameras include an 8-megapixel ultra wide-angle sensor with f/2.4 aperture and a 120-degree field of view at the top. This is followed by a 10-megapixel telephoto lens with f/2.4 aperture. It offers 2x optical zoom. The third sensor is a 24-megapixel primary sensor with f/1.7 aperture. Finally, there is a 5-megapixel sensor with f/2.2 aperture that adds depth to the captured images follows the main sensor. We'll have to wait for the reviews to see how the camera fares. We hope DXOMark will give us a review because it will be devoted to the rear camera setup. The Galaxy A9 (2018) also sports a mammoth 6.3-inch AMOLED display with a resolution of 2220×1080 pixel and screen aspect ratio of 18.5:9. The device is equipped with a Qualcomm Snapdragon 660AIE processor paired with 6GB of memory and 128GB of internal storage. Samsung will launch an 8GB RAM version in some markets and China will likely be one of them. At 599 euros (4,800 yuan), though, Samsung still does not have the price going for it. Mind you, it is powered by last year's Snapdragon 660 chipset.
(source)