Finally, HTC has created a new and dedicated Instagram account for its upcoming blockchain smartphone. The Taiwanese company has confirmed through it that it will be launching the HTC Exodus blockchain smartphone on Oct. 22. The teaser of the smartphone does not reveal any information on its specifications, but it does give a glimpse of its design.
It is speculated that the HTC Exodus will serve as a storage wallet for Bitcoin and Ethereum cryptocurrencies. Only a unique key may allow users to access the wallet.
It will possibly allow Exodus users to trade cryptocurrency. The handset will be running on Android. However, it is likely to be customized with security protocols and apps for safely storing cryptocurrencies. To offer the topnotch security for Exodus users, the company has reportedly created security enclave dubbed as Trust Zone within the ARM hardware. It is speculated that the HTC Exodus will command a price tag of around $1,000.
The Taiwanese tech company had also launched a dedicated website for the HTC Exodus in the recent past. The website only provides an option to enter user details to stay updated on the smartphone. The text present on the website reads that the it will be the first ever smartphone to arrive with decentralized apps and security.
The company has been working with multiple protocols with the intent of seamless operation between blockchains. The website of the HTC Exodus also carries an image that outlines the design. The handset is expected to sport a single camera.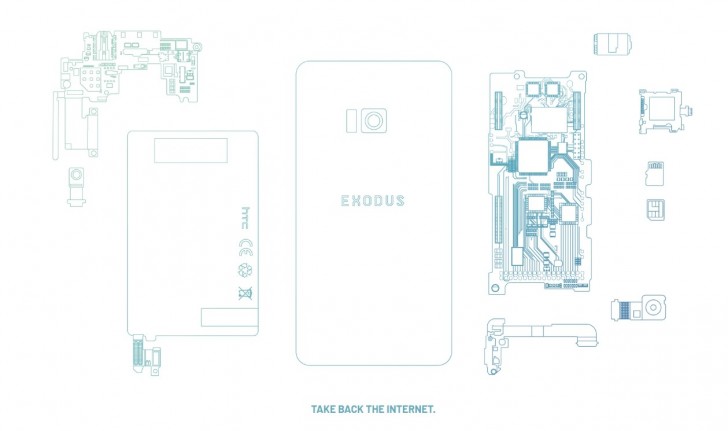 After getting announced on Oct. 22, the company may soon make the HTC Exodus phone available on pre-orders. It is speculated that the shipments of the Exodus smartphone may begin by December.
(via)