Huawei Mate 20 and Mate 20 Pro to get EMUI 9.0 carrying additional AI features
by Simran Singh ago0
Huawei has announced the new flagship devices, Mate 20 and Mate 20 Pro a few days back at an event in London. Many ultimate features have been added in the Mate 20 series. It is powered by Android's first 7nm chipset, Kirin 980. It brings curved OLED display manufactured by BOE in China. It is coupled with a 40 MP Quad wide-angle lens, a 20 MP sensor with f/2.2 ultra wide angle lens and an 8MP 80 mm f/2.2 telephoto camera. In a bid to utilize the dual NPUs on Kirin 980, Huawei is set for debut rollout of AI-based EMUI 9.0 on Mate 20 series.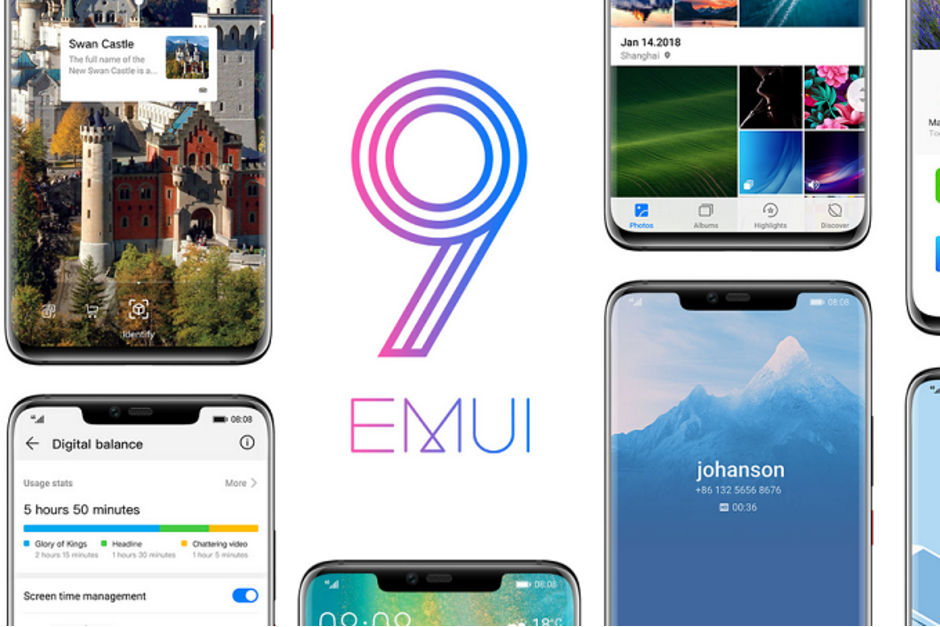 Huawei EMUI 9.0 was introduced last month and was slated for launch on Huawei P20, P20 Pro and Mate 10 Pro. Now, the list of compatible devices has expanded due to the addition of newly launched Mate 20 and Mate 20 Pro devices.
The new EMUI 9.0 carriers various useful and smart features. It brings multiple AI capabilities which helps you to ease out the routine work. It can figure the calories count of a dish when you will point its camera on your meal. It will identify every single item on the platter and will give you a constituted calorie count. Its camera will automatically translate any other non-native language. Further, it can identify the person/objects present in the camera along with the ability to give you the shopping links wherever it is possible.
It is faster and productive than the EMUI 8.0. It can open up the apps 109 milliseconds faster. It will also bring the popular turbo GPU which will improve its latency by 36%. GPU Turbo will help you to get enhanced performance while playing games or doing graphics intensive work. It will make the device more responsive and quicker to respond.
The last but not the least, Huawei has also added Google's digital Wellbeing app in the EMUI 9.0.
It's a much-needed upgrade for the Huawei users, and we hope soon the support will be extended to other mid-level devices. Well, how many of you are eager to get the latest EMUI 9.0 on your Huawei devices?