Carl Pei says OnePlus will launch a 5G flagship smartphone next year
Qualcomm president Cristiano Amon recently revealed that there will be two 5G flagship smartphones launching next year. Then, OnePlus co-founder Carl Pei joined him on stage at 4G/5G Summit 2018 in Hong Kong to make an announcement related to its 5G device.
Carl Pei announced that OnePlus will be among the first companies to launch a 5G smartphone next year, if not the first company to do so. He also revealed that OnePlus and his team had already conducted a 5G test at Qualcomm's headquarters in San Diego back in August.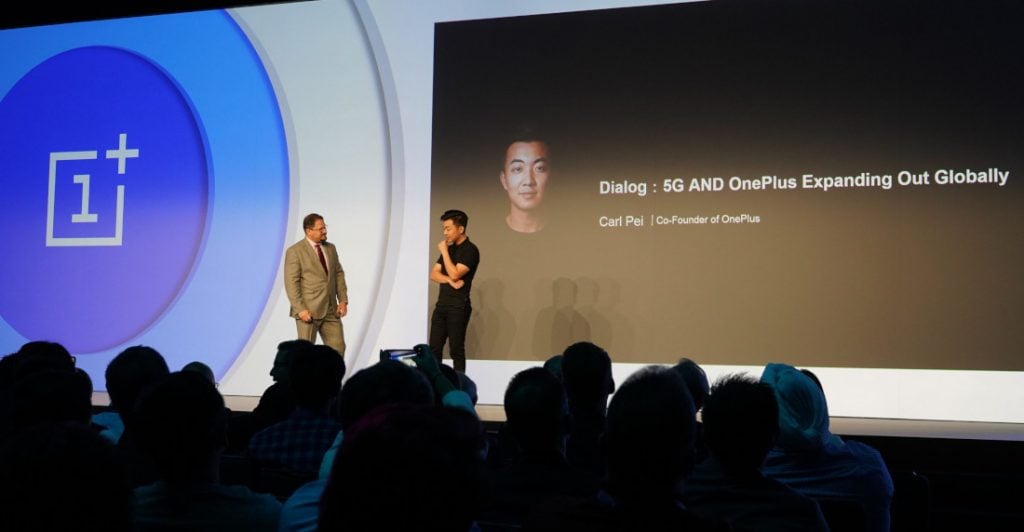 The smartphone that Carl Pei is talking about could be the successor of the OnePlus 6T that will likely launch in mid-2019. It could be powered by Qualcomm's Snapdragon X50 5G modem and the latest QTM052 mmWave antenna module that was introduced at the event.
This new smaller version of QTM052 mmWave antenna module will be crucial for enabling 5G connectivity on conventional smartphone form factors. Comparing this new version with the one that was launched back in July, this one is apparently 25 percent more compact.
Several manufacturers, including ASUS, Fujitsu, HMD Global, HTC, Inseego/Novatel Wireless, LG, Motorola, NetComm Wireless, NETGEAR, OnePlus, OPPO, Sharp, Sierra Wireless, Sony Mobile, Telit, Vivo, WNC, and Xiaomi are committed to 5G in 2019. Most of them have already started testing Snapdragon X50 5G NR modem earlier this year.
Qualcomm also announced that with the help of Ericsson, it made a successful over-the-air call from a smartphone form factor test device — powered by a Snapdragon X50 — over sub-6 GHz bands using 3GPP Rel-15 spec compliant 5G NR.
Read More: OnePlus 6T arriving in the UK on November 6 via EE, Vodafone, Carphone Warehouse and few others
Meanwhile, OnePlus is all set to launch its latest flagship smartphone later this month — OnePlus 6T. The phone is expected to feature a 6.4-inch notched display and will be powered by Snapdragon 845 chipset along with 6GB/8GB of RAM. The device is confirmed to feature an in-display fingerprint sensor. The company has also confirmed that it has ditched the 3.5mm headphone jack.
(Source)