Multiple smartphone manufactures such as Razer, Xiaomi, Nubia, ASUS and Huawei have launched gaming smartphones in the recent past. Fresh information revealed by a reliable tipster from China claims that Samsung is actively working on a gaming smartphone. He also revealed that the phone could be equipped with its homegrown GPU.
Leaked information that had surfaced in June had claimed that the South Korean tech giant was working on a new GPU. At that time, it was reported that the company's home-baked GPU will be made available on low-end smartphones. The Apple A11 Bionic that was introduced on the iPhone 8, iPhone 8 Plus and iPhone X features the custom GPU from the company. Now that Apple has attained success with its GPU, it appears that the South Korean company could be also prepping a powerful GPU for its rumored gaming smartphone.
There is no information available on the specifications of the first gaming smartphone from Xiaomi. Since Samsung has started using 8 GB of RAM of RAM on its smartphones, it is likely that the first Samsung gaming phone will be also equipped with same amount of RAM. It may include an inbuilt storage of 128 GB. For heat dissipation, the company may include a water carbon cooling system like the Samsung Galaxy Note 9.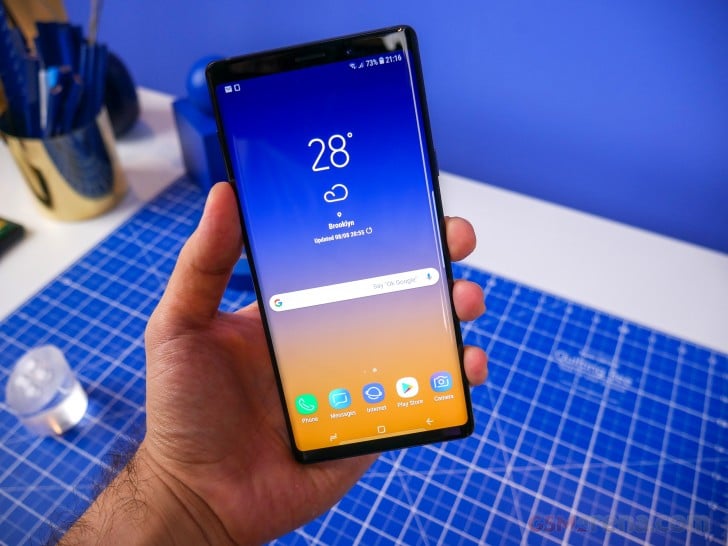 Most of the recent flagship, high-end and mid-range phones from Samsung that have released in the recent months have featured 18.5:9 Infinity Display design. However, the gaming phone from the company may offer a taller aspect ratio. Probably, it may offer 19.5:9 aspect ratio like the mysterious Samsung SM-G8870 Galaxy A smartphone that is rumored to get announced in January 2019.
There is no information on the name of the Samsung's first gaming smartphone. Forthcoming leaks may start revealing more details on this mysterious device.