Xiaomi Photographic Challenge: Win $10,000 with your Mi phone camera now!
Chinese phone manufacturer, Xiaomi has just announced a photography contest and it is open to all Mi phone users around the world except Mainland China. The contest is called Xiaomi Photography Challenge with a total bounty of $50,000 to be won by a few lucky chaps.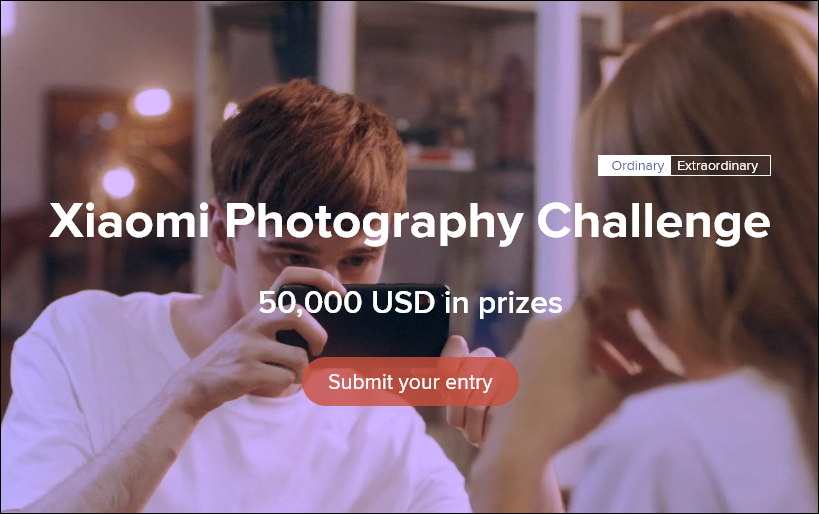 As stated, the contest is open to you if you have a Xiaomi phone, just any Mi phone and it will run from October 26 to December 6th, 2018. The photo's EXIF data is a requirement and the size must be between 300KB and 10MB. The challenge is actually divided into three stages. The Upload Stage is already up and running from October 25 to November 22. As the name implies, this stage is for contestants to upload their photos on the Mi.com contest landing page.  The photos are divided into four categories; natural looks (portraits, selfies etc), Dreamscape (Night scene, low light, shadow), Piece of the world (Nature, city, still life etc), and Why so serious (Lifestyle, humour, new perspective). After the upload stage, the Evaluation stage will run from November 23rd, 2018 until November 26th, 2018and three likes qualifies all entries for this stage. During this stage, professional judges will examine all qualifying photos to select 25 finalists for each category for a total of 100 finalists (Top 100). The Voting Stage will then take place from November 27th until December 6th 2018. During this stage, users can visit the official challenge page to vote on the Top 100.
Read Also: Xiaomi launches Wemax One laser projector and Wemax S1 subwoofer for sale on Youpin website
A winner will emerge from each category based on the votes of Mi fans all over the world. Each of the winners in the four categories will go home with $10,000, while the second prize winner in each of the four categories will be awarded $2,000 each. The four third prize winners will receive $500 USD each. All winners will have to send a copy of their passport in order to claim their prizes. The contest is free to enter. All you need is a Xiaomi account.