The AT&T-NETGEAR Nighthawk Mobile Hotspot is the first Snapdragon 855 device
by Habeeb Onawole ago0
The first Snapdragon 855 (or SM8150 as it may be called) powered device is not a mobile phone but a router. The AT&T NETGEAR NightHawk Mobile Hotspot unveiled a few days ago is actually the first commercially available device with Qualcomm's next-gen flagship.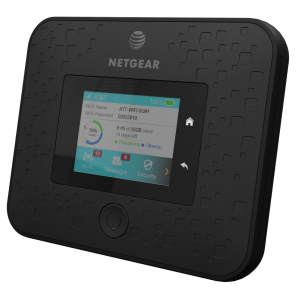 The NETGEAR NightHawk is a 5G mobile hotspot that was unveiled a few days ago and was used to carry out the world's first millimeter wave mobile 5G browsing session. Since it has a Snapdragon 855 processor powering it, it means it also has the Snapdragon X50 5G modem. The mobile hotspot will be exclusive to AT&T and will go on sale later this year but a price has not yet been announced.
AT&T will be the first carrier to introduce 5G services in the United States. Their plan is to roll out services in at least 12 cities before the end of the year and bump it to 19 cities early next year.
First 5G devices aren't phones as proven by Verizon/Motorola and Moto Z3 + 5G mod. Qualcomm and its partners will first launch a Netgear 5G Mobile Router with SDM855+SDX50 5G modem coming to AT&T later this year + an HTC 5G (SD835+SDX50 5G device (VRheadset?) later this year

— Roland Quandt (@rquandt) August 2, 2018
READ MORE: Qualcomm reveals Xiaomi, HMD, OnePlus, OPPO, Vivo are among its 'committed' 5G partners for 2019
Popular leaker, Roland Quandt revealed back in August that the NETGEAR router will be the first device with the X50 modem and the SDM855 chipset. He also said in the tweet that HTC will follow with a VR headset powered by a Snapdragon 835 chipset but with a X50 5G modem.