German Engineer patents quad notch display with the USPTO
by Simran Singh ago0
The smartphone designing is not limited to the big corporations. Even, a single person can register the patents. Similarly, a qualified engineer from Germany at Inodyn NewMedia GmbH has registered a patent with quad notch display smartphone. The new patent has been spotted at the United States Patent and Trademark Office (USPTO). If it's believed than get ready to witness a new smartphone with quad notches.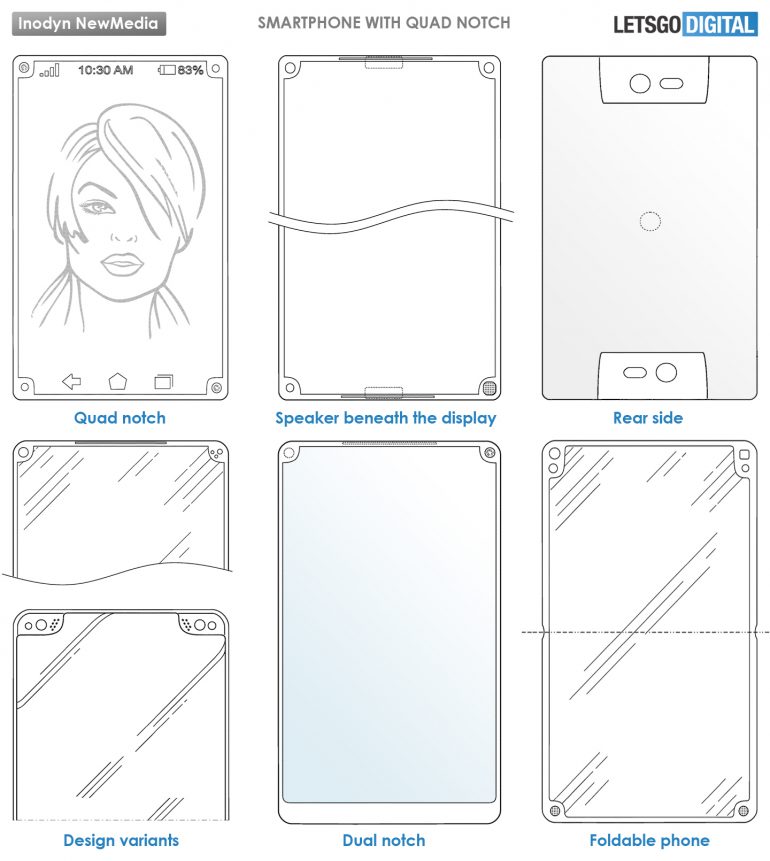 It appears from the documentation that the new patent focuses on multiple notches at all corners rather than a single notch on the top side. It will give manufacturers an ability to extend functionality either by adding up quad cameras or introducing 3D display using those cameras. Alternatively, documents also mention a dual notch display device with more thinner bezels. The sensors can be organised in different ways, either by placing dual cameras on both the corners or by placing single cameras on all four corners. Although, the display has rounded corners around dual or quad notches.
Beside different notches, the smartphone's earpiece will take place on top of the display or both sides of the display. Fingerprint sensor can be seen at the bottom right corner, and similarly, left side can be utilised for a UV sensor. Other sensors like infrared sensor, LED flash can make a place in any of the corners.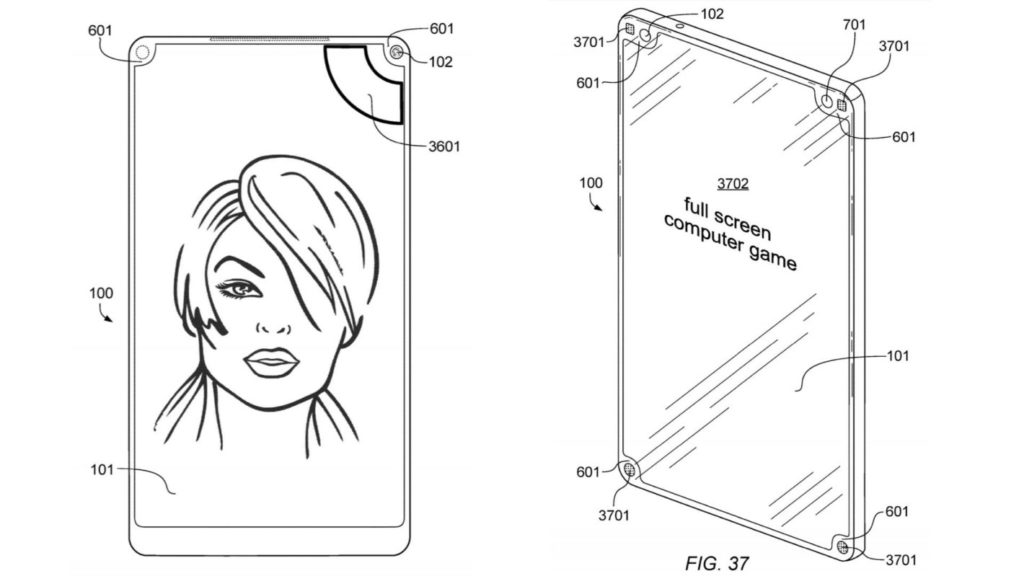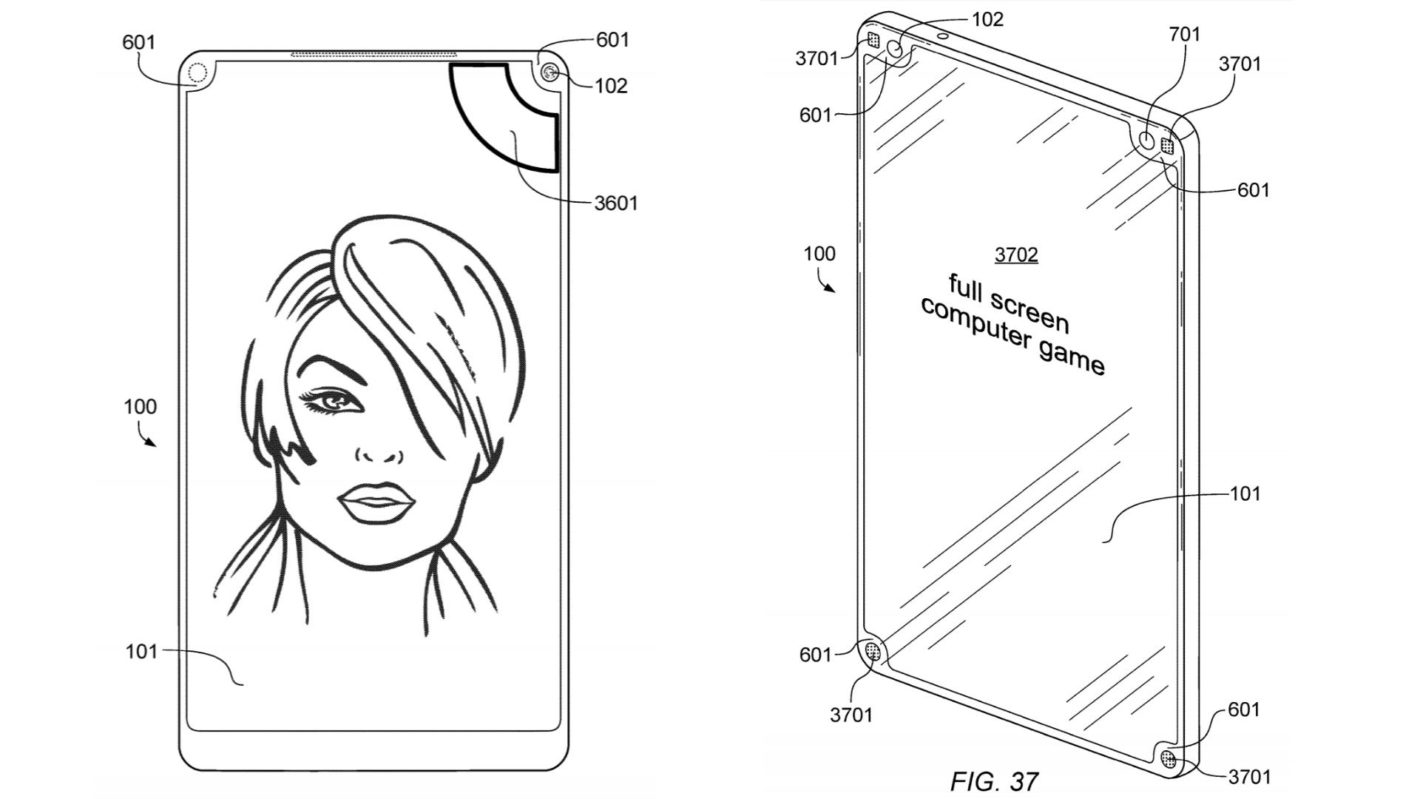 Moreover, the same design is applicable for foldable smartphones also. It can be further used in other devices such as wearables like watches, etc. The smartphone's software can ensure that no content gets hidden under these notches. As an example, the text can be centre aligned, or it can be displayed little narrower. There might be many other ways through which these notches can be used to their fullest without hindering the user experience. Other media such as videos and images can be shown with a narrower border on top and bottom side in landscape mode.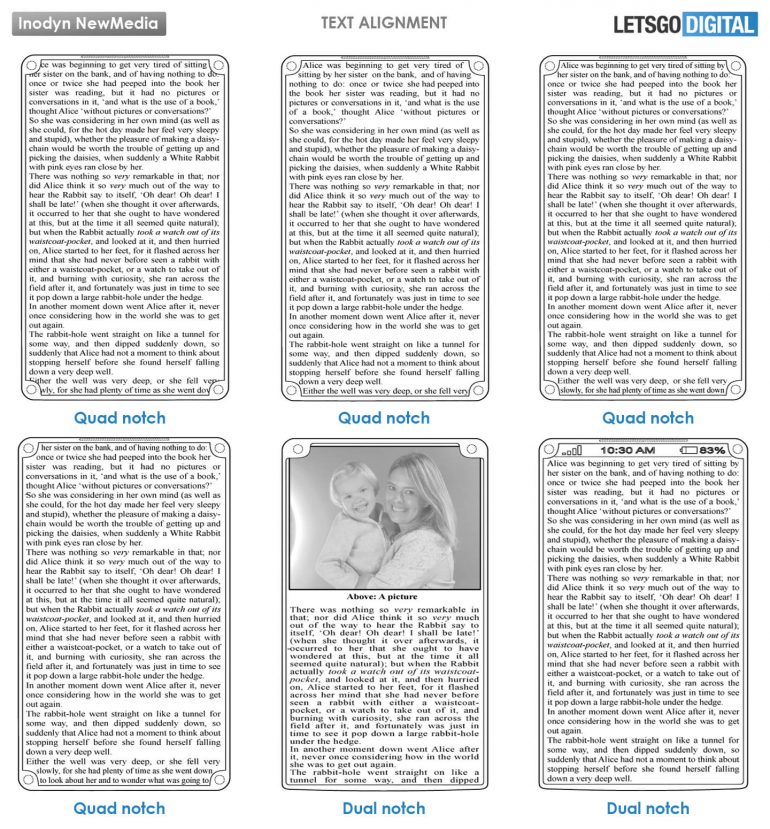 There are many possibilities that how the content can be shown. Now, it's upon the manufacturer how they want to utilise the new Quad notch display.
Do you have any better idea of utilising these four notches on a smartphone?
(Source)