OnePlus 6T has been officially announced in the U.S. and it is all set to go official in India. Like the predecessor models, the upcoming OnePlus flagship phone for India will be exclusively available for purchase through OnePlus India online store and Amazon India. The OnePlus 6T launch event will begin at 8:30 PM (local time) in New Delhi, India. Hours before the unveil event, the OnePlus 6 has gone out of stock on Amazon Indian and online store of OnePlus India.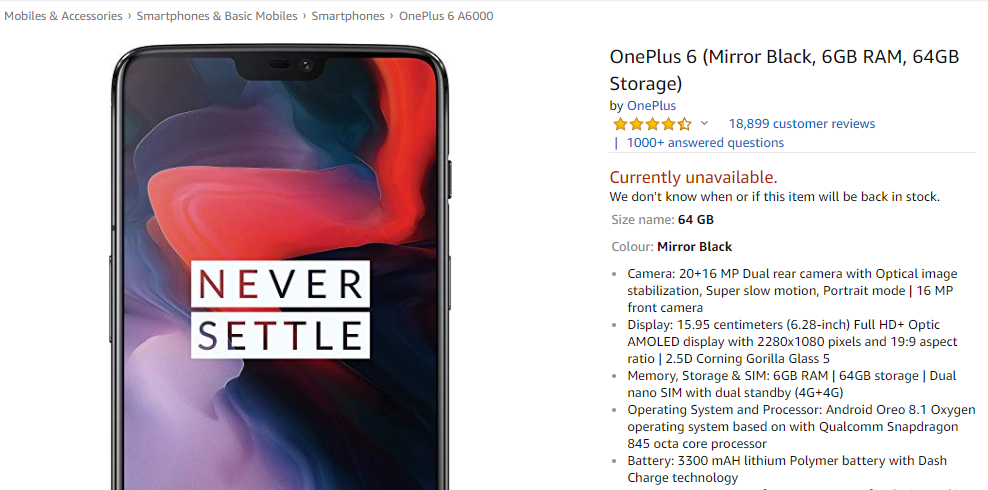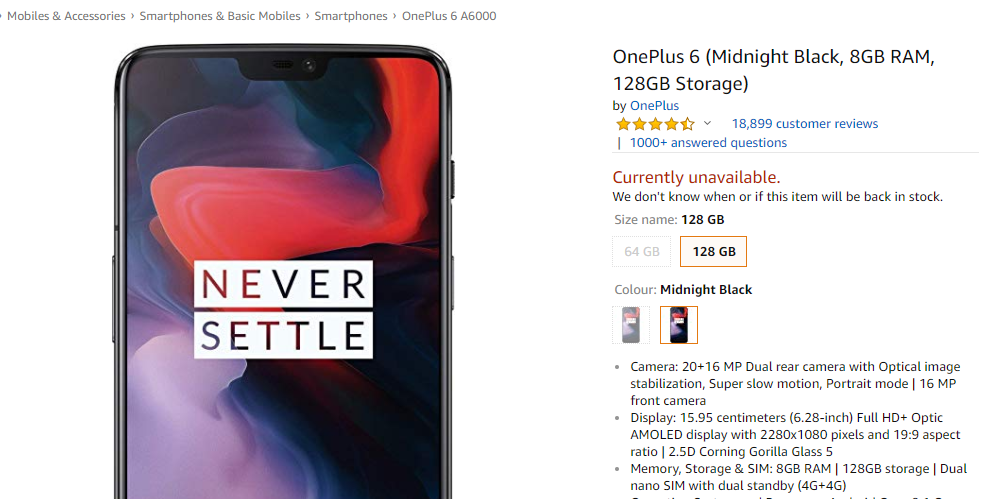 As it can be seen in the above images, the 64 GB and 128 GB editions of the OnePlus 6 are "currently available" on Amazon India. The below image shows that none of the storage and color variants of OP6 are available for buying through the company's official online store. The reason behind the OnePlus 6 going out of stock is that the company could be making some arrangements on these sites for the arrival of OnePlus 6T.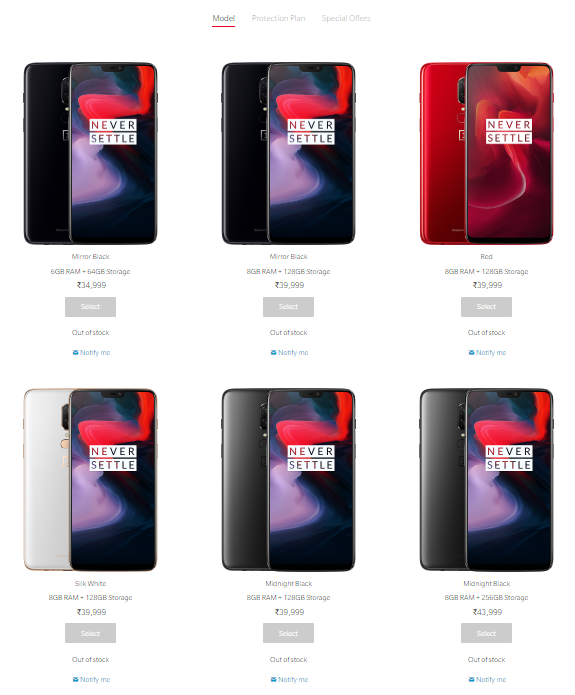 OnePlus has already declared the launch offers for the buyers of OnePlus 6T in India. The smartphone will go on sale in the country starting from Nov. 2. However, Amazon Prime users will get early access to the handset from Nov. 1. All the specifications of the smartphone have been revealed through its U.S. unveil event. The only thing that is under the wraps for the Indian audience is the pricing of the smartphone.
The OnePlus 6T is expected to arrive with a costlier price tag than the OnePlus 6. The reason behind it is that the OP6T will be arriving with many improvements such as bigger display, larger battery, new cameras and in-display fingerprint sensor.
In the U.S., the 6 GB RAM + 128 GB storage, 8 GB RAM + 128 GB and 8 GB RAM + 256 GB storage are respectively priced at $549, $579 and $629. Leaked information that had surfaced earlier in this month had suggested that these three models will be hitting with respective price tags of Rs. 37,999 (~$516), Rs. 40,999 (~$557) and Rs. 44,999 (~$612).
(via)