Xiaomi attends OnePlus 6T India launch event but it's for mischief. Find out how
When the Pocophone F1 was announced by Xiaomi last month, there was no doubt that the flagship was targeted at OnePlus models due to its cheap pricing. Xiaomi has confirmed that widely held assertion with its latest stunt pulled at the OnePlus 6T India launch. Recall that the OnePlus flagship was launched in India yesterday and according to reports, Xiaomi attended the event but not to cheer on its fellow Chinese OEM. Rather, Xiaomi reportedly shared calculators to fans who attended the event and the boxes had the inscription "You Do The Math".
Never Settle for OverPriced. Unlock the #MasterOfSpeed. You decide. #DoTheMath pic.twitter.com/KvCIDyXXSq

— POCO India (@IndiaPOCO) October 30, 2018
Xiaomi did not attempt to deny the weird stunt it pulled as it even took to Twitter to expatiate more on it. The tweet borrowed OnePlus' slogan "Never Settle" but this time around it says "Never Settle for OverPriced" apparently comparing the OP6T price tag to that of the Poco F1. The tweet also had the hashtag #DoTheMath. Apparently, Xiaomi also placed an outdoor billboard advert close to the OnePlus 6T conference venue with the same theme.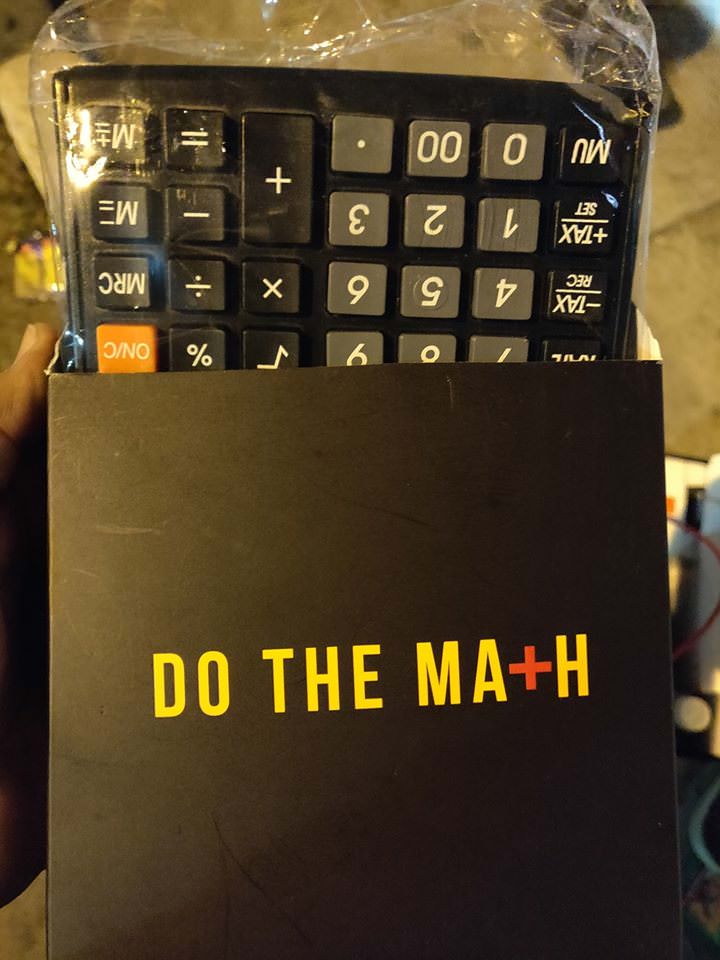 Read Also: OnePlus 6T vs Xiaomi Mi Mix 3 vs Huawei Mate 20 Pro: Specs Comparison
In case you don't know, the Poco F1 comes with the same Snapdragon 845 chipset with the OnePlus 6T but the prices are comparatively cheaper. While the Poco F1 is priced at 20,999 rupees (~$283.83) the OnePlus 6T pricing starts at 37,999 rupees (~ $513). However, we must add that both phones have several distinguishing features that may justify the higher price tag on the OnePlus 6T. Stuff like a metal/glass back compared to the plastic back on the Poco F1, an AMOLED display as against LCD display on the Xiaomi model. The OP6T also comes with an in-display fingerprint sensor while here is a rear-mounted fingerprint scanner on the Pocophone F1. In addition, the OnePlus 6T model whose price is being compared by Xiaomi with its PocoF1 base variant has more RAM and storage than the cheapest version of the Pocophone F1, which is the one that Xiaomi uses in the price comparison. We believe the Mi Mix 3 would have made a better comparison with the OnePlus 6T but then, the pricing isn't so different.
(source)