Here's Your Chance To Avail Up To 60% Off On BlitzWolf-Branded Items On Banggood
by Vinay Patel ago0
Looks like BlitzWolf fans are in for a treat. As part of its recently kicked-off 4th Anniversary Sale promo, the tech company is offering up to 60% on its diversified range of products along with an opportunity to win free gifts.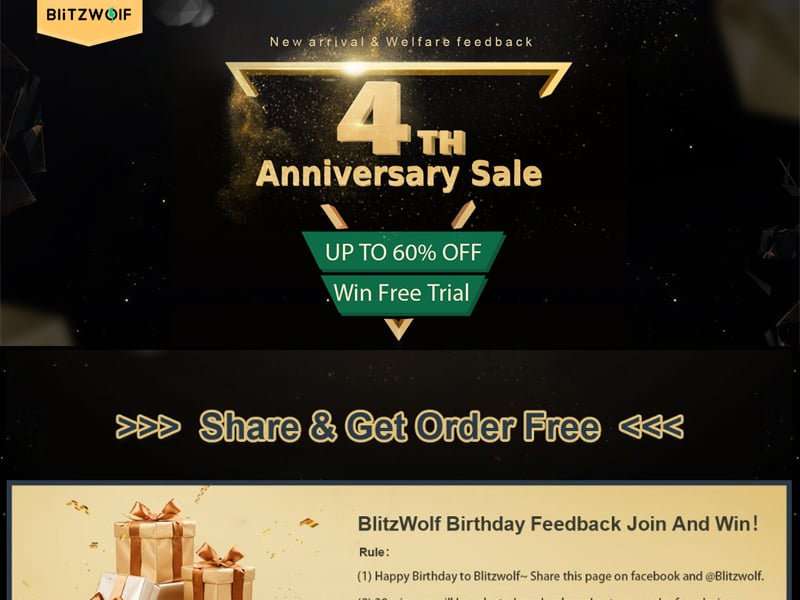 You can take full advantage of this promotion by getting your order free, but first, you need to participate in the BlitzWolf Birthday Feedback. The procedure you need to comply to win is quite simple as it involves sharing the promotion page on Facebook and @BlitzWolf.
BlitzWolf, in collaboration with Banggood, will randomly pick 30 winners who will get their order free from October 27th to November 12th. The offer will specifically be valid for BlitzWolf branded products.
Winners who will be announced on BlitzWolf's official Facebook page on November 13th will be contacted by the company's customer service staff as soon as possible. You can win a Snap-Up and buy a BlitzWolf vacuum cleaner at an unbeatable price, and get 11% off coupon from November 2nd to November 12th.
On top of that, you can take part in the 'Guess And Win' offer to win a chance get a product for absolutely free simply by guessing the product shown in the 'Guess And Win' section. All you need to do is to guess the name of the product and its unit price range, but you're only allowed the error of +- $1 USD.
You can post your name on BlitzWolf's Facebook page before November 1st (UTC+8) if you're interested in participating. Thirty lucky customers (who will be randomly selected) with the closest answer will win the mystery product. Winners will be announced on November 2nd (UTC+8).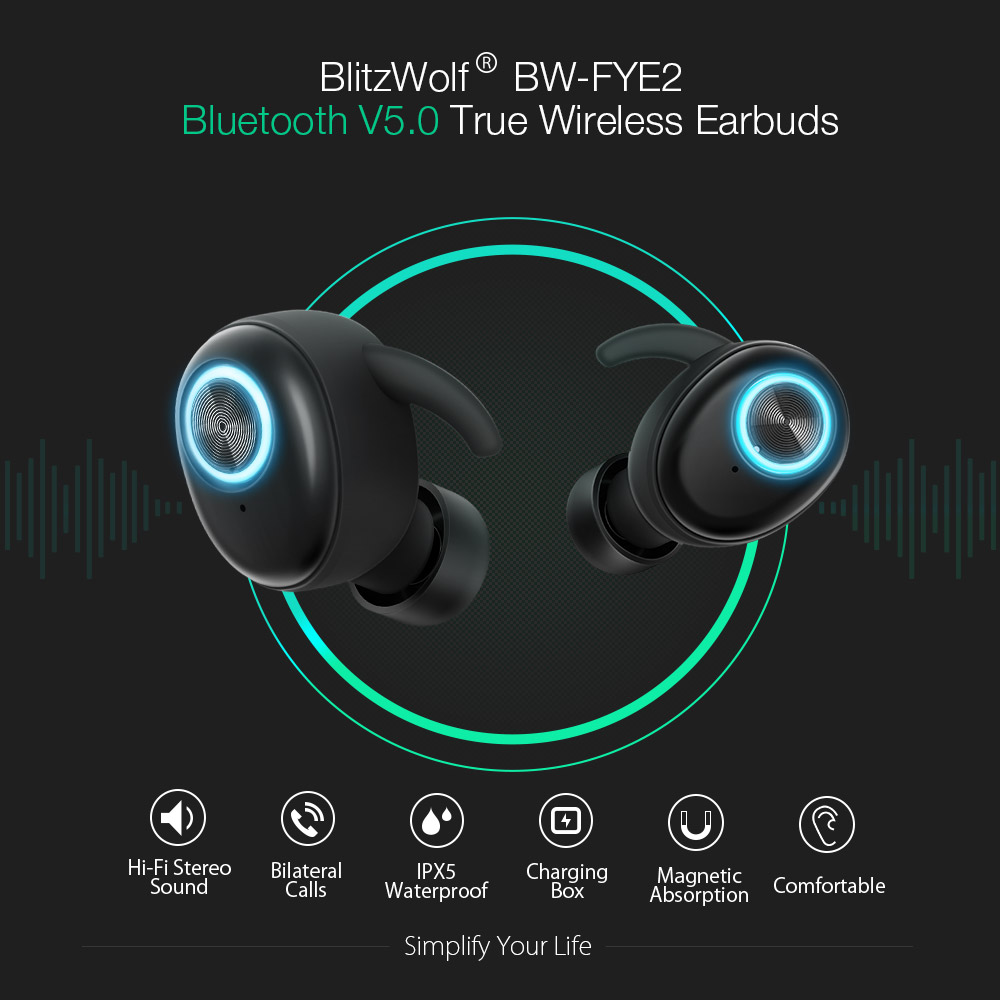 The next category dubbed 'New Arrival' features a slew of well-received items from BlitzWolf. In this section, you can buy the BW-FYE2 True wireless BT headphone, the BW-HP1 wireless foldable BT headphones, BW-SHP6 smart socket, BW-P8 fast charging power bank and the BW-BS7 octopus tripod at a heavily discounted price.
Alternatively, you can choose between 2 packages comprising the BW-AS1 wireless BT speaker + BW-S4 USB charger and BW-T1 XP-G3 LED flashlight+Meco XPE-Q5 LED flashlight in the 'Buy 1 Get 1 Free' category and save a considerable amount of money.
The 'Buy 3 Get 1 Free' category features 4 products that you can buy using a specific coupon code and get a noteworthy discount. You can click here to check out the promotion page and take advantage of the discounts before promo wraps up.
Check Out BlitzWolf 4th Anniversary Sale On Banggood
Download Banggood App To Get A 10% Off App Coupon