Check Out The 11.11 Shopping Guide Site To This Year's Biggest Shopping Festival On GearBest
by Vinay Patel ago0
If you've restlessly been waiting to get your hands on the most epic products without burning a hole in your pocket, we got good news for you.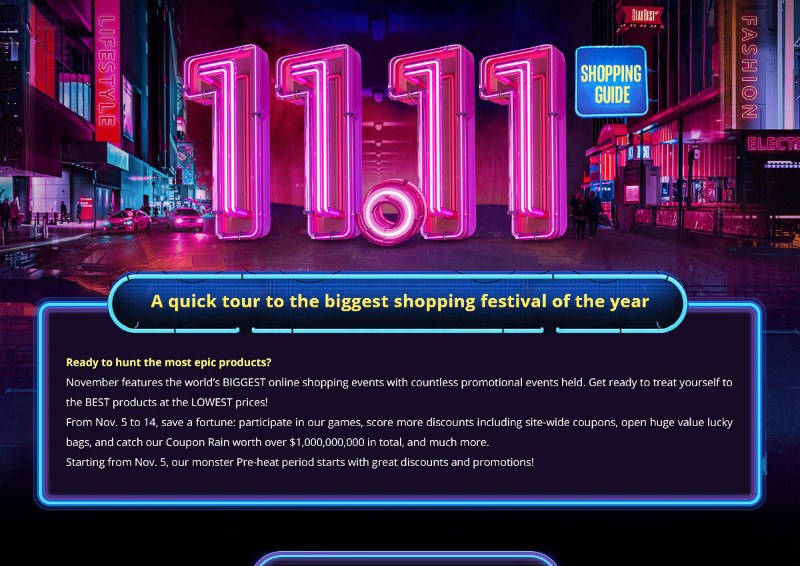 This November, GearBest brings some of the biggest online shopping events featuring a slew of promotional events to the cost-conscious buyers. The year's biggest shopping event offers some of the most popular products at unbeatable prices.
Slated to kick-off on Monday, November 5th, the upcoming promotional event offers buyers an opportunity to save a considerable amount of money. Buyers can participate in various games, avail additional discounts in the form of site-wide coupons, grab lucky bags and take advantage of GearBest's Coupon Rain equivalent to $1,000,000,000 in total and lots more.
The impending Pre-heat period has been split into two categories including 'Nov 5 – Nov 10' and 'Nov 11 – Nov 14' in a bid to simplify the search process. From November 5th to November 10th, you can take part in the 1,000,000,000 Coupon Rain, Pre-Order Massive Growth, Estimate 5 Days Arrivals, and several other promotions.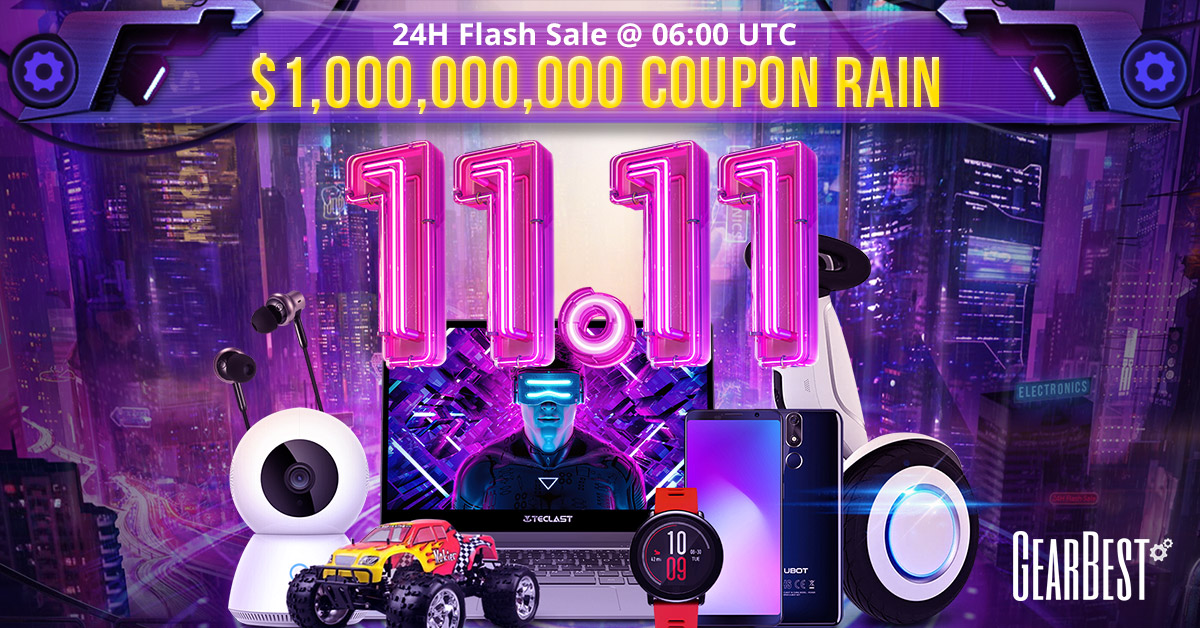 Buyers will be able to score epic coupon deals daily at 8:00, 12:00, 16:00 and 20:00 (UTC). The price will directly be deducted from the buyer's shopping cart when the requirement is met. Buyers can save $111 over $111.11, save $100 when the grand exceeds $199 and save $50 when your shopping cart total is more than $99.
Starting from November 11th, buyers will be able to avail big discounts on a wide selection of products as part of GearBest's Mobile Powerhouses, Electronics Markdowns, Lifestyle Deals, and various other promotions. You can follow this link to check out the details and tips that will help you capitalize on the upcoming shopping festival.