Huawei responds to the Mate 20 Pro's screen-related issues
Huawei recently launched its Mate 20 Pro flagship smartphone in China and soon after the device went on sale, users started complaining about the issues related to the phone's display. Many users are complaining about an issue which shows yellowish or greenish spots on the edge of the display.
It appears when the background is dark grey or in some cases when it's whiteish. If your device is affected, you'll see yellowish or greenish color around the display's edges under weak lighting. What earlier seemed like a minor issue affecting a few users, has now escalated as the number of affected users keep growing.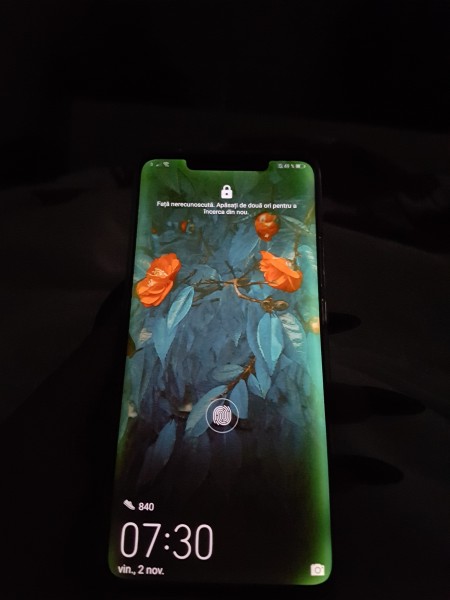 With the number of users affected by the issue increasing, the Chinese manufacturer has finally responded. In a statement, Huawei said:
The Mate 20 Pro uses an industry-leading flexible OLED screen featuring special design curved edges for an enhanced visual experience and holding comfort. This may lead to slight discolouration when viewed from different angles. In extremely dim lighting conditions, when the screen brightness is too low, or when using dark wallpapers, these differences can be exaggerated. If the colour cast affects your normal use, take your phone to an authorized Customer Service Center for assistance.
Some reports suggest that the shift becomes more prominent over time and speculate that the issue is related to the glue that Huawei uses for the display, and hence many are calling it '#gluegate'. However, the company has not acknowledged this.
It seems that the company is trying to avoid taking responsibility by saying that it's a normal color shift that appears under specific conditions. However, it's pretty clear that the issue is much bigger than what the company is saying.
The issue doesn't seem to be related to color shifting because not all users are affected by this. Many users have pointed out that the issue appears on the device that comes with a display panel from LG Display while the units packing BOE's display panel are fine.
Read More: Huawei P20/P20 Pro, Mate RS, Mate 10/Pro and more device to receive EMUI 9.0 on November 10
While the company mentions that those who are unhappy with the screen seek help from Huawei's service centers, it has not specified what steps it'll take to fix the issue or if the company will fix the issue or replace the device. We just hope that Huawei is currently reviewing the matter and address this matter soon.
(Source)