Tribit XBoom Bluetooth Speaker Review
Tribit XBoom Bluetooth Speaker is so popular recently as the affordable price and amazing sound quality. We got a Tribit XBoom Speaker days ago, and let's take a look.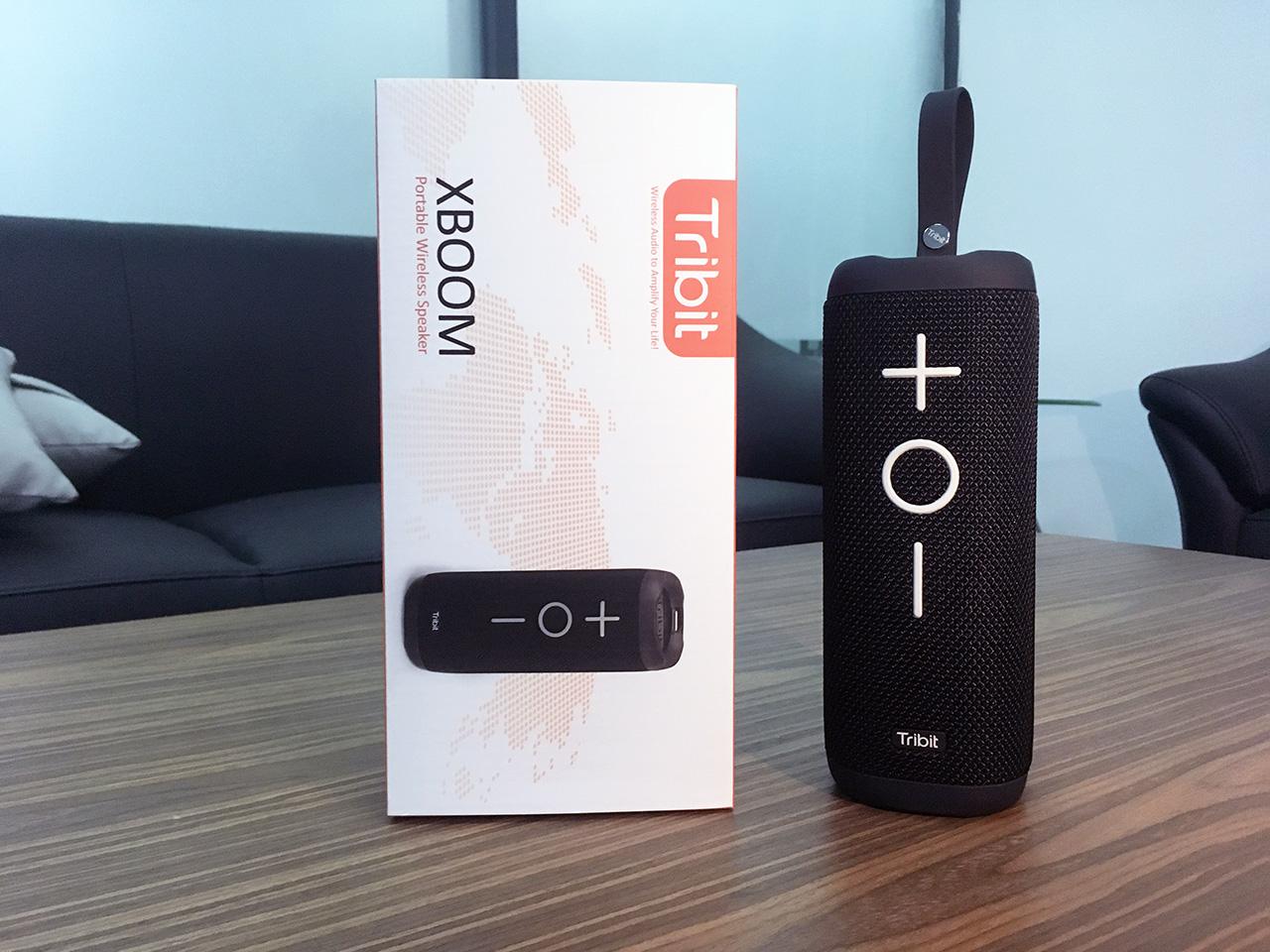 The color of the packaging for the Tribit XBoom Speaker is orange and white that looks straightforward. There are a speaker, a traditional USB charging cable and a user manual. Taking the items out of the package should be careful, because the charging cable is inconspicuous that it may be discarded with the packaging box. Tribit XBoom is fueled by 5200mAh battery. Its music play time is up to 20 hours and charging time is about four hours with 5V/2A. It is standard features of the Bluetooth speakers.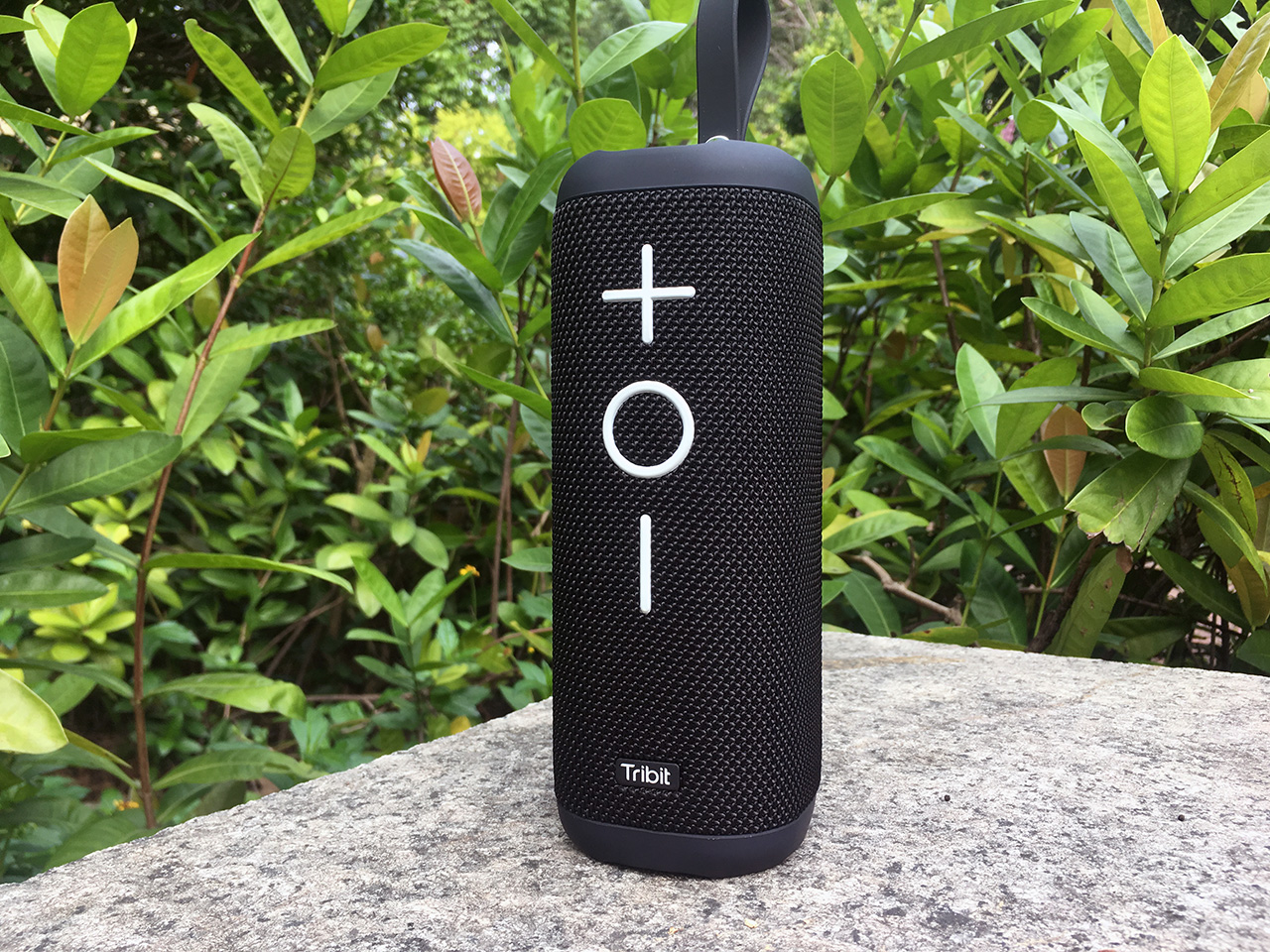 With the cylindrical design, there are three operation buttons on the front of the speaker, and it looks special and lovely. The first button from top to bottom is to increase the volume, and the third button is to decrease the volume. Press the middle button once, the round button, to play and pause, twice to skip the song and three times to back to the last song. On the front side, it has a small Tribit logo. It has a vertical bar made from silicone material on the back side, accommodating some critical hardwares. The top is the power button, lighting up when the speaker is on. Following are four tiny indicators to show the battery status. Below are the Bluetooth switch and XBASS button. After the Bluetooth button lighting up, you can connect your device to the Tribit XBoom Speaker and enjoy the music without headsets. Turning on the XBASS button will boost the thumps. Next is the silicone flap covering aux-in port, however, it is a little bit hard to open the flap. There is a silicone material strap on the top of the speaker attached by a screw post.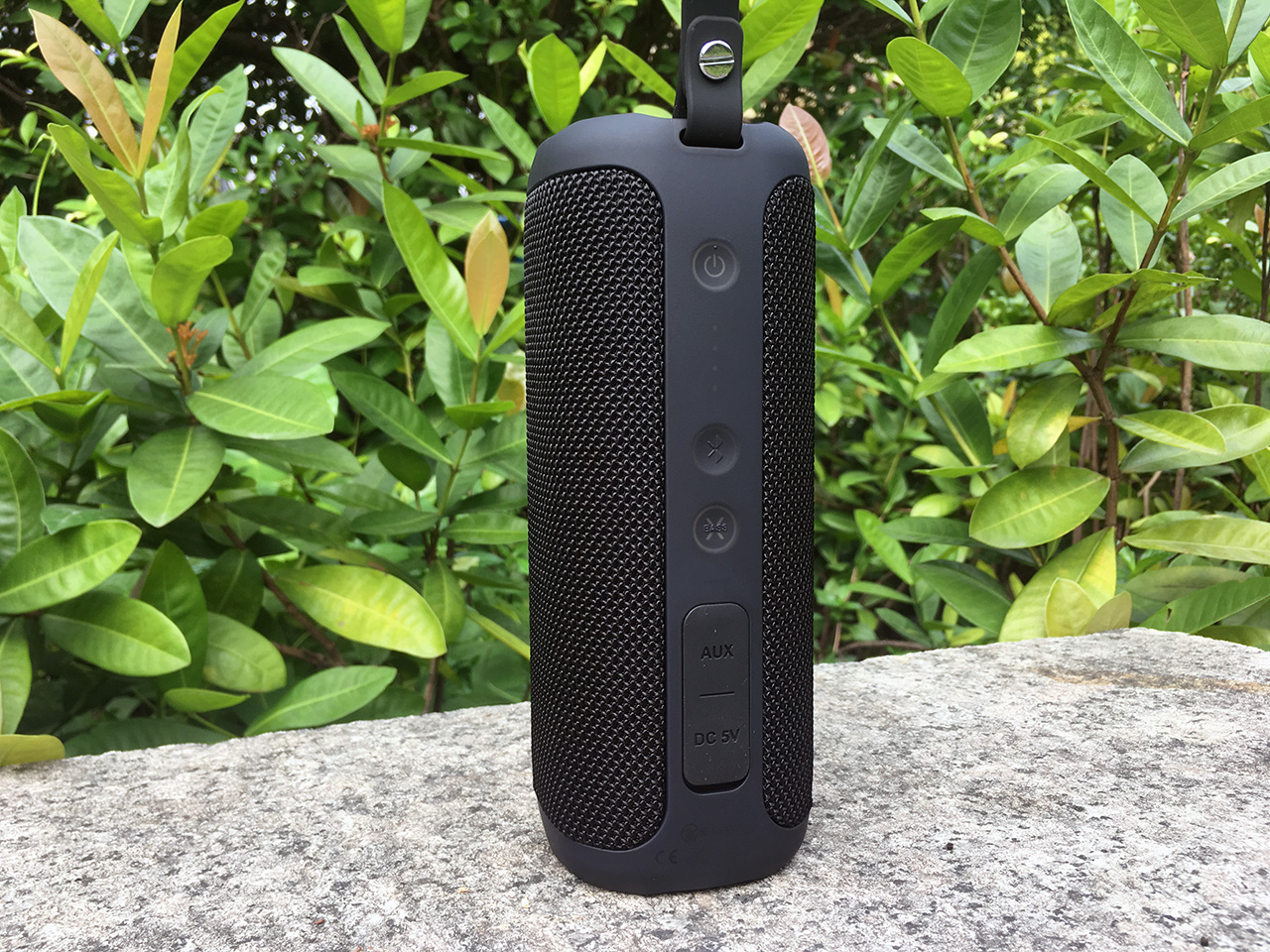 It is good that the speaker's sound quality is better than some of the goods that cost more than it. This $70 speaker is not disappointed. We use it to play lyric song and dynamic dance song to make a test. The performance of playing lyric song is not bad that the speaker actually makes me feel like I was in the song's scene, while some slight noise is produced in the higher pitched. For the dynamic dance song, the thumps are boosted after turning on the XBASS mode. Though it is too stimulating for me, people who like the thumps will like the speaker which performance is amazing.
Tribit XBoom is a great speaker, having affordable price and high cost performance. It is a good choice if you just want to have an amateur but good sound quality Bluetooth speaker.
Buy link: Tribit Xboom on Amazon