Huami, the brand behind the Amazfit line of smartwatches and Xiaomi's own fitness trackers may (or may not) soon roll out a new feature to its watches. The new feature will allow you to play mini-games on your Amazfit smartwatch.
The watchmaker took to Weibo to share a short video of a mini-game similar to Space Invaders being played on the Amazfit Verge. Even with its small 1.3-inch, the game is still playable. Other games will likely be similar to the one below, requiring just taps and not having elaborate controls on the screen.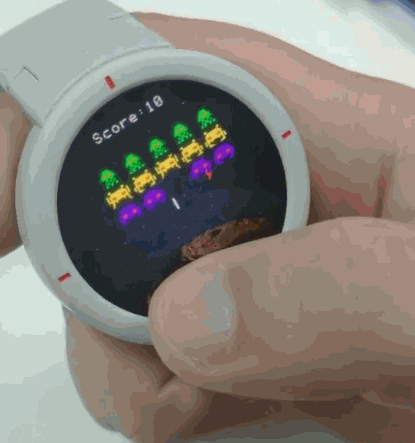 READ MORE: Amazfit working on a bunch of new Watch Faces for its smartwatches
Huami asked if owners would like the feature rolled out to smartwatches and from the comments, it appears fans are not too keen on it. While some raised issues about the effect on battery life, others said the manufacturer should work on improving existing features and not bother about unsolicited ones.
What do you think, yay or nay?