Honor 10 Lite aka Youth Edition teardown reveals its modular design approach
by Simran Singh ago0
Honor 10 Lite aka Youth Edition has appeared for a teardown in China and has passed it with moderate points. Its modular design approach along with strengthened and complex circuit has made it score little less for personal repair of the device.
Honor 10 Youth Edition has made a good number of sales and young folks have loved its gradient colored design. Its thin body design along with a huge 6.21-inch display has made it a perfect match for young folks in the country.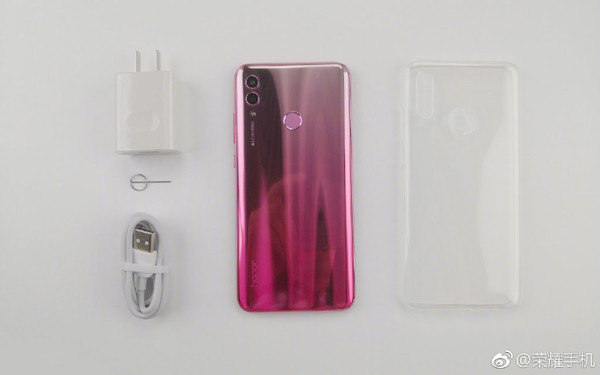 In the latest dismantling of Honor 10 Lite, we can see a purely sealed body of the Honor 10 Lite. After opening it with the apparatus, we can see its 3320 mAh battery. Its motherboard and all other hardware are embedded in a plastic shield along with a fingerprint sensor ribbon cable over it.
Honor 10 Lite uses thermal paste in moderate quantity to make few things stick together. Notably, on the motherboard, we can see its 3G/4G VoLTE modem along with eMMC internal storage and a Kirin 710 processor on the board. Further, there are GPS, FM and other hardware components for communication.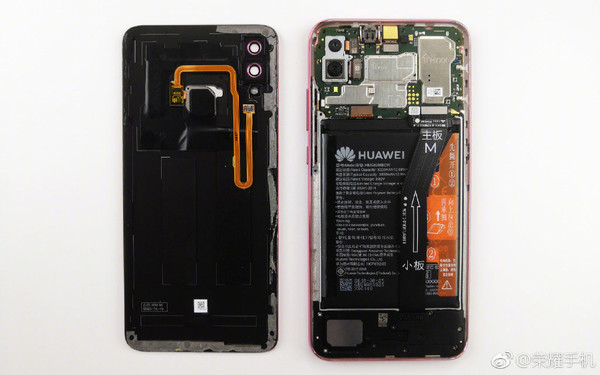 The components arrangement is quite sophisticated manner, most of the parts are attached to each other in a rigorous way. The Integrated Circuits are technically aligned precisely. In comparison with other manufacturers in China, Honor did a pretty good job of arranging all the hardware in a clean and well-versed manner.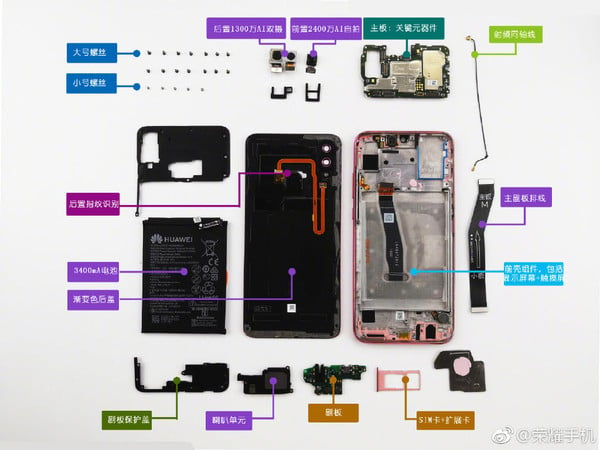 In the above image, we can see all the elements of the Honor 10 Lite dismantled. Majorly, its motherboard, battery, back panel and front panel along with the display.
Additionally, it features Kirin 710 processor coupled with GPU Turbo for enhanced gaming performance. In camera, there's a 24 megapixel AI backed camera on the front side, while on the rear there are a 24 megapixel + 13-megapixel dual shooters. It is packed with a 6.21 inch Full HD display making the device look more impressive. The latest EMUI version has added a lot of AI-based features, it has evolved the device to a different level.
Well, overall the external and internal build of the device is solid. Users can repair it with little more efforts.
(Source)