Huawei punishes employees that tweeted New year greetings with an iPhone
One important attribute that Apple iPhones enjoy right from inception is brand loyalty. This has been built over the years through its premium designs, smooth software including powerful cameras and more. Although rivals Samsung and Huawei and other OEMs have succeeded in bridging the gap between Apple and the competition in terms of design, software and camera output, they haven't been able to command the same level of brand loyalty Apple enjoys. Curiously, employees and brand ambassadors of both Samsung and Huawei have often been caught using iPhones. Huawei apparently got the highest of such disloyalty recently when the New Year greetings from the company's official Twitter account was sent from an iPhone.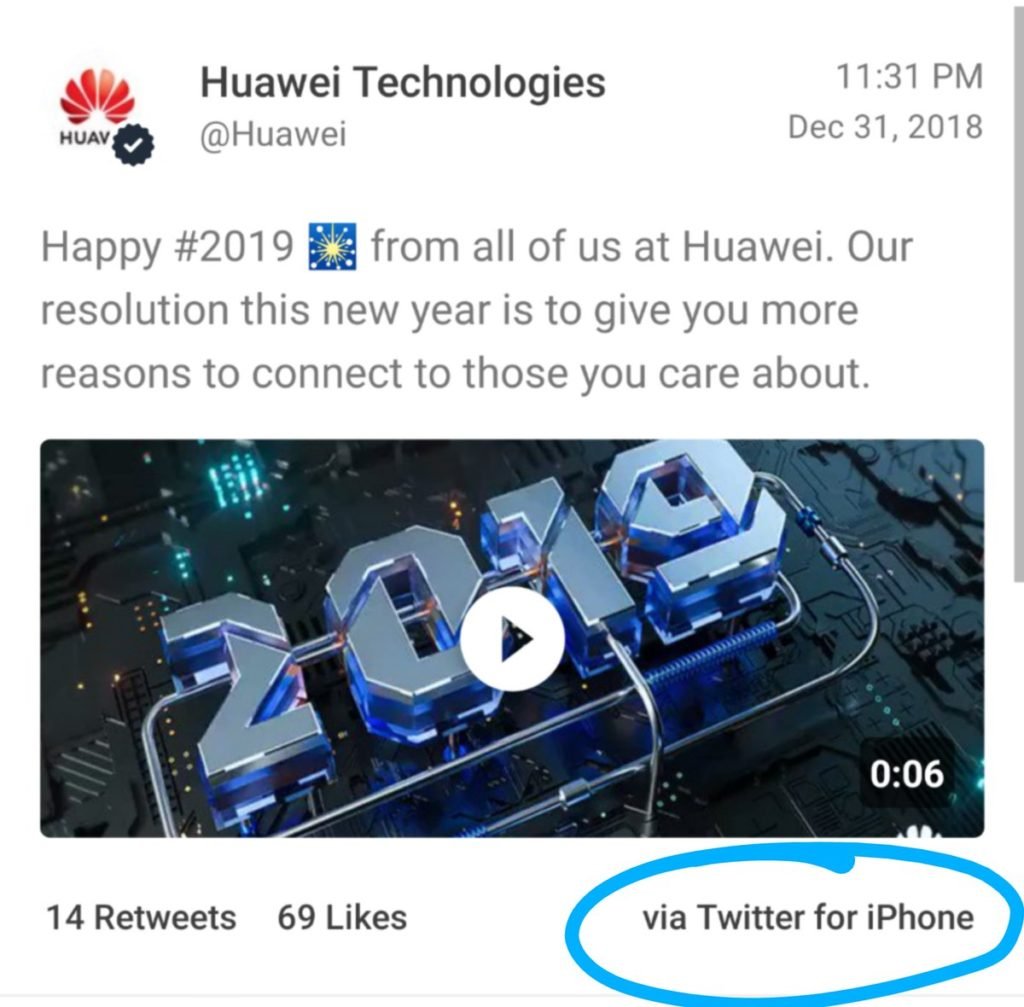 The tweet was immediately deleted but not before it caught the attention of Youtuber Marquee Brownlee. It would be recalled that the same guy was responsible for picking up the tweet when Samsung Nigeria tweeted a promotion for the Galaxy Note 9 from an iPhone. Huawei Malaysia was also caught tweeting a New year's message using the Twitter for iPhone app. Huawei has now reportedly punished those responsible for the gaff. The person directly responsible will be notified and criticized. Further, the rank of the personnel will be downgraded by 1 level and the monthly salary will be reduced by 5000 yuan (around $727). In addition, the staff's annual performance assessment will not be higher than B. The personnel will also see his promotion and salary increment froze for 12 months, beginning from January 2, 2019. Apart from the person directly responsible, the supervisor of the digital marketing team was also criticized.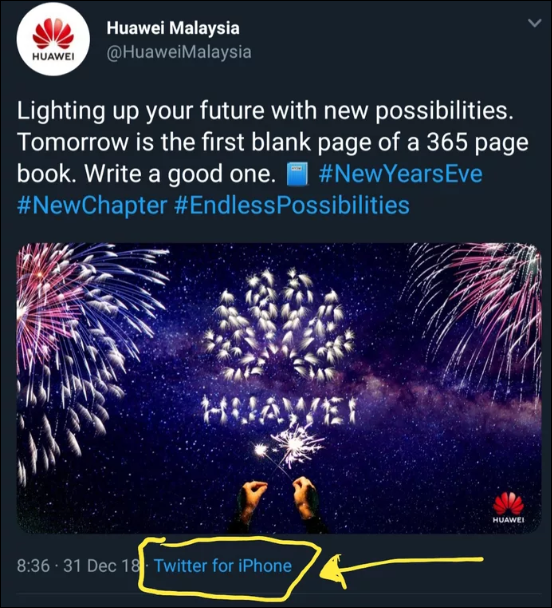 Read Also: Huawei Y9 2019 with a huge display, quad cameras debuting on January 7 in India
It is no news that the top three spots in the smartphone industry are occupied by Samsung, Apple and Huawei. Nevertheless, Apple still remains the most lucrative company as the average price of the iPhone still surpasses those of Samsung and Huawei as well as other OEMs. Thus, the stiff rivalry is very much evident as each of the firm tries to outpace the other. While Samsung and Huawei close the gap in design and hardware with premium flagships, it remains to be seen if Android can offer users what iOS offers iPhone users.
(source)