LG patent shows what to expect from the company's foldable smartphone
Last year, in October, LG confirmed that it is working on a foldable smartphone but has not revealed any details related to the device. However, a new patent from the company has been published, which reveals what to expect from LG's flexible smartphone in terms of design.
In the patent, the phone is said to have a flexible display on the outside, which is the first for LG. Previous prototypes of a foldable smartphone from LG involved display which was inaccessible when folded. While there are thicker bezels on the top and bottom, the boasts slimmer bezel on the left side. The device features a flexible display panel which curves on the right side.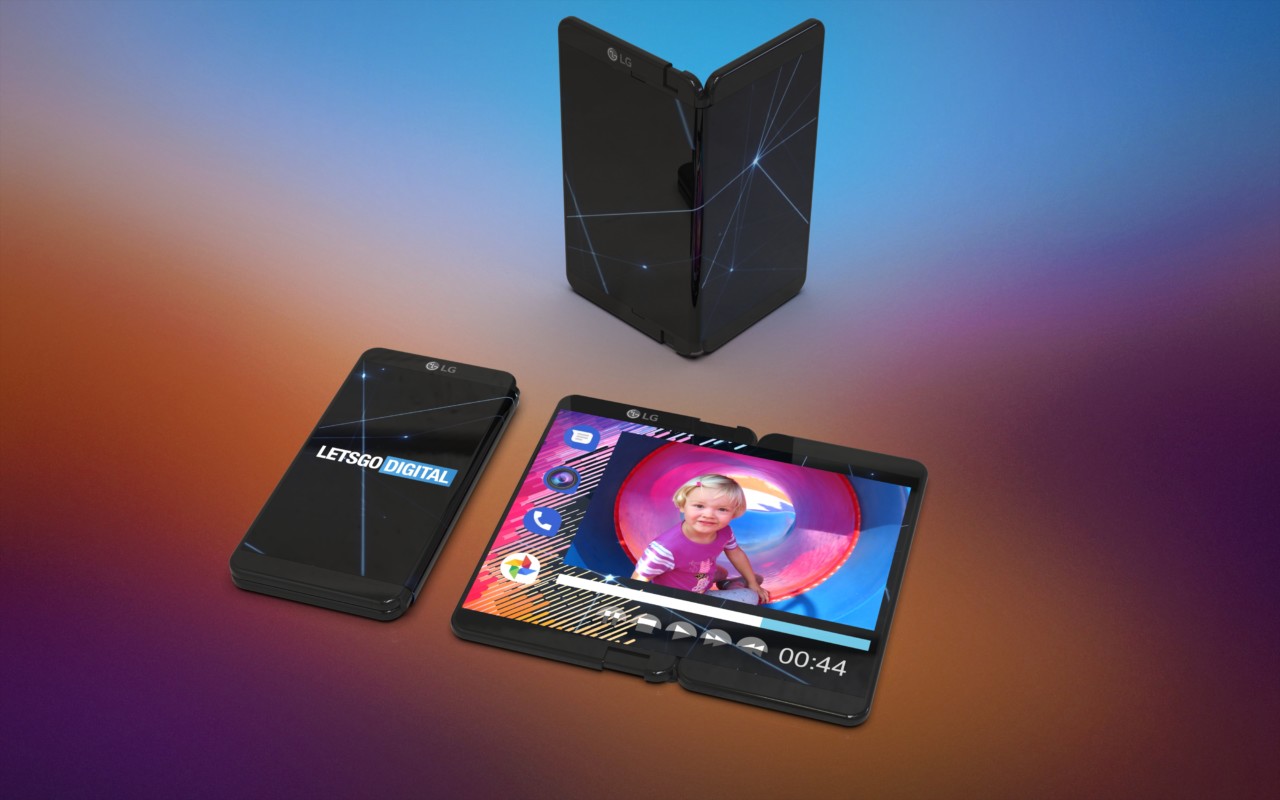 When unfolded, the smartphone can be used as a table. The patent shows the usage of a unique hinge mechanism that's fitted in between both portions which automatically extends from the left area of the smartphone.
As one would expect, the user interface automatically adapts to the different form factors and, when used in tablet mode, the extra middle portion of the display is used to display frequently used apps. The patent also shows a matrix-like camera setup to take multiple photos from different angles and another setup allows the cameras to generate 3D images.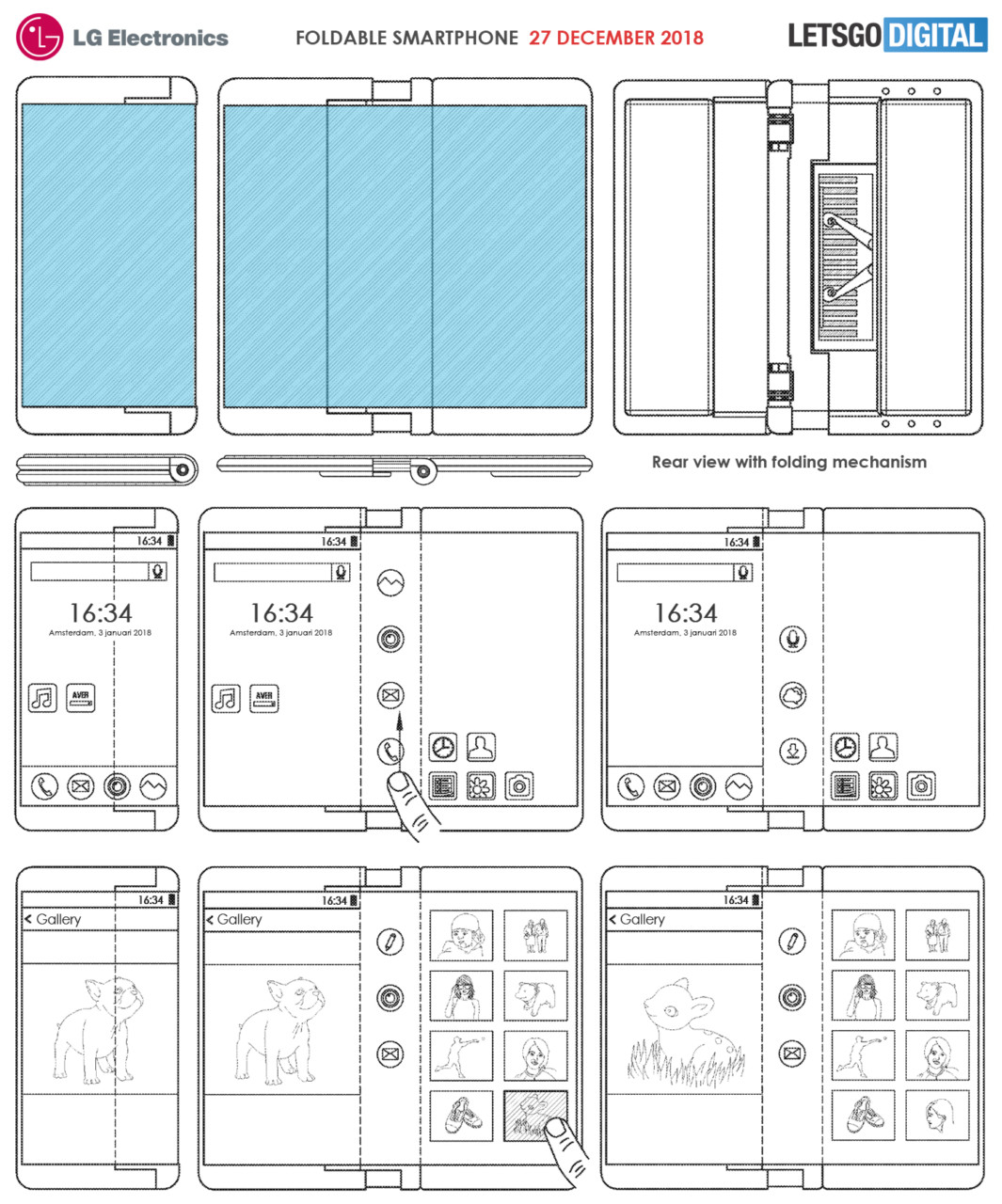 However, this is just a patent and doesn't guarantee that the company's foldable smartphone will adopt this design. We'll have to wait a bit longer to know more related to this smartphone and more details will emerge as the launch nears.
Previously it was reported that the LG's foldable smartphone could be showcased at Consumer Electronics Show (CES) 2019 but the claim was quickly shot down. New reports indicate that the phone could be unveiled in Q3 2019.
Read More: LG to reportedly launch its 5G smartphone under new branding
Apart from LG, Samsung and Huawei are the two manufacturers confirmed to be working on a foldable smartphone. Both Samsung and Huawei were battling it out to be the first company to launch such device but Royole beat them. Meanwhile, Samsung has already showcased its foldable smartphone at SDC 2018 while Huawei's phone is expected to launch in June 2019.
(Source)