Leaked Picture of Samsung Galaxy S IV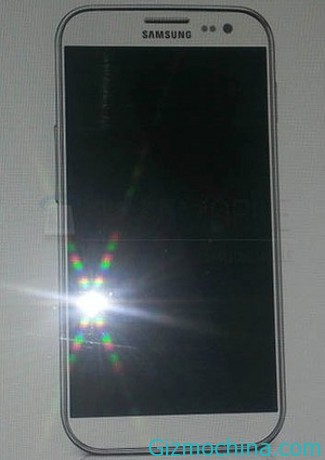 A few hours before Consumer Electronic Show (CES) 2013 which held from January 8th to 11th at Las Vegas, we got a leaked picture of Samsung Galaxy S IV smartphone, this is the next generation Samsung Galaxy lineup.

This picture taken from unknown Samsung internal source. Photos that appear less obvious that glance similar to the Galaxy S III.
However, as reported by the Telegraph, there are some differences. That landscape seem larger screen and no visible presence of physical buttons.
But, it could not be confirmed if this leaked photo absolutely Galaxy S IV or not. Similarly, what the specifics are not known with certainty.
While for now we heard that Samsung reportedly will not launch Galaxy S IV before of May 2013. Or exactly a year after the launch of the Galaxy S III. So what do you  think?