Huawei Ascend Mate hands-on gallery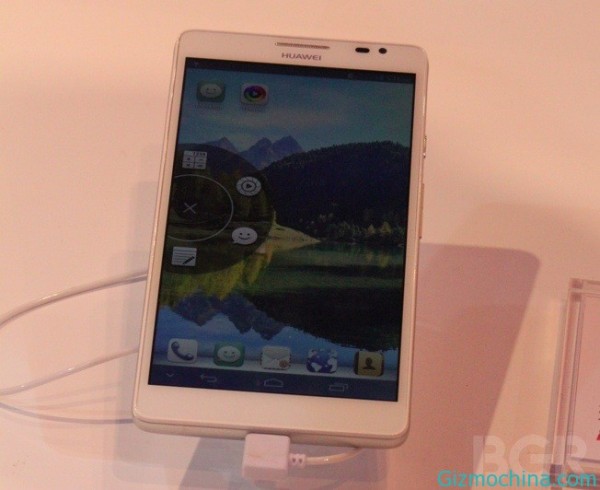 After we've covered the news about the Huawei Ascend Mate phablet device recently, is now we have a hands-on gallery of those phone.

Huawei Ascend Mate is the phablet device since packs with 6.1-inch screen size, this phone is unveiled in the Consumer Electronic Show (CES) in early  this year. Powered by Hi-Silicon K3V2 + Intel XMM6260, this phone is sports with built-in 16GB of storage nd 2GB of RAM.
This phone is very powerful and look solid with the big screen with IPS+ screen technology, the larger screen gives you quick access to apps such as email, contacts and a notepad, ensuring that you don't have to waste screen space by having those app icons up on your home screen.