Ainol NOVO 10 Eternal offers with 1100 mAh battery capaity and quad-core chipset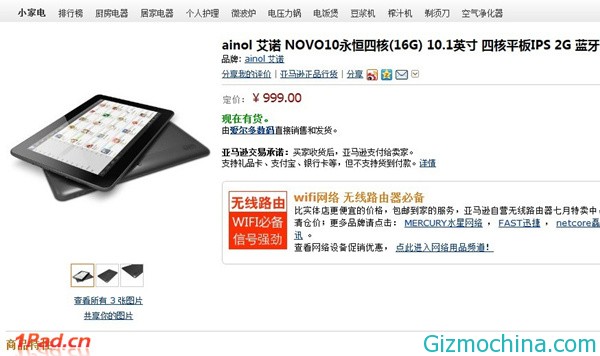 Ainol has been introducing their new tablet device, known as Ainol NOVO 10 Eternal, this Android tablet device is offers with high capacity battery and quad-core chipset.
The new Ainol NOVO 10 Eternal is powered by ATM 7029 1GHz processor, sports with 2GB of RAM and 16GB of storage, powered by 11000 mAH battery capacity. Packs with 10.1 inch screen display with 1280 x 800 pixel. This tablet is also equipped with microSD card slot for expanding the storage.
In addition, this tablet is also has WiFi and Bluetooth connectivity, packs with 2 megapixel rear camera and 0.3 megapixel front-facing camera. This tablet is offers with $224 USD in Chinese market and seems will be available ooutside the Chinese market soon.