Samsung is preparing new "PadPhone-like" device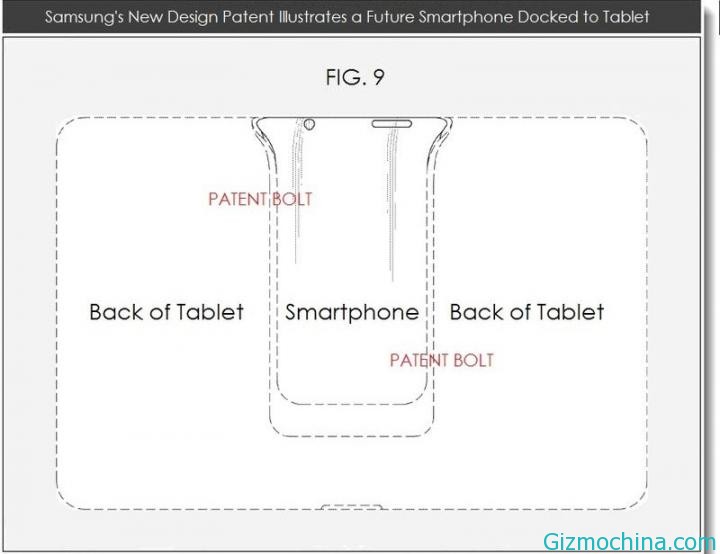 Samsung is now preparing their new device that similar with  Asus PadPhone device, the device is tablet with Phone embedded in the rear of tablet body.

This information found through the new Samsung patent files. This filing number D685,774 suggests Samsungs machine wouldn't bring on a traditional form for the tablet dock or smartphone itself, on the other hand.
But merging the smartphone and tablet slot is somewhat different from that made by Asus.
Patent filings leaked by the Bolt show slot smartphone space shaped like the letter T. Most likely it was intended to be a smartphone can be easily installed and removed by the user after use.
This concept is called Patent Bolt as something better than give you extra room for a smartphone that will surely consume a lot of space on the tablet.
Patent Bolt mentions that this patent was filed in the U.S. and Korea in 2012. But there has been no statement made Samsung related to these patents.
However, if the patent is true, it is definitely a device such as the ASUS Padfone will be the first time made by Samsung.