Review of ViVo X3 Android smartphone, the world's thinnest smartphone ever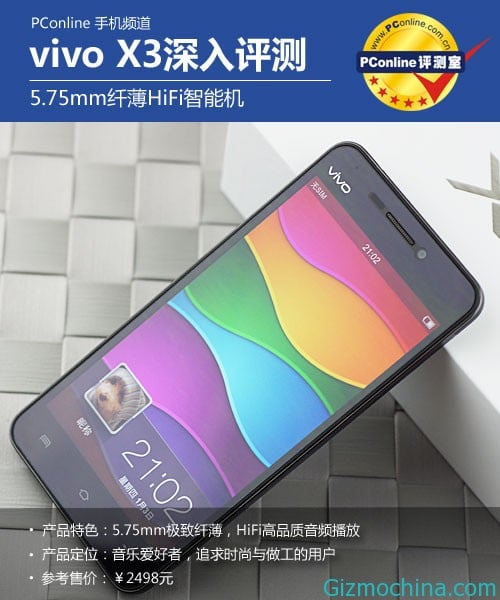 After we've covered the news about ViVo X3 Android smartphone, is now we have sneak peek about the review of those smartphone through domestic website. After Vivo X3 is already release in Chinese market.

The Vivo X3 is now becoming the flagship smartphone that absolutely leading position as the world thinnest smartphone. In addition, this phone is also has a leading technology  in smartphone world.
The Vivo X3 is powered by quad-core MT6589T processor that running on 1.5GHz clock speed, packs with 5 inch screen size with 1280 x 720 pixel. Coupled with 1GB of RAM and 16GB of internal storage, unfortunately this phone does not support memory card expansion.
There is a dual camera, 8 megapixel for rear camera and 5 megapixel front facing camera, this phone is running Android 4.2 Jelly Bean operating system. While the body dimmension is 143.3mm x 71.6mm x 5.75 mm for blue version and 5.95mm for white version, this phone is using 2000 mAh battery and that's not removable battery.
But this is a great phone, since has clear display and slim design, and this phone has a nice specs, here a short video about the ViVo X3 Android smartphone :
Unboxing
Vivo X3 in the box with the previous models are not very different, that is, the box underneath that layer pattern is rather special. Accessories, is also very kind, quality XE600i headphones, translucent protective cover, card needle and stick the protective film so good.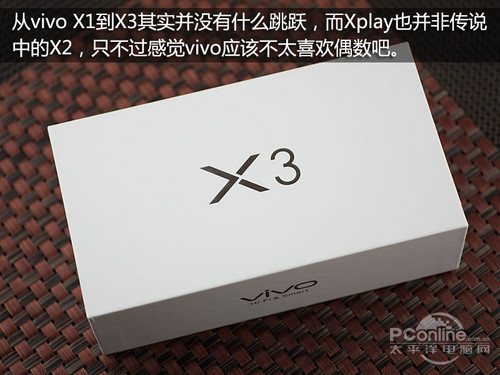 Based on past experience, TD-SCDMA is generally after the WCDMA version is available, the TD-SCDMA network version first appeared, with the past practice is slightly different.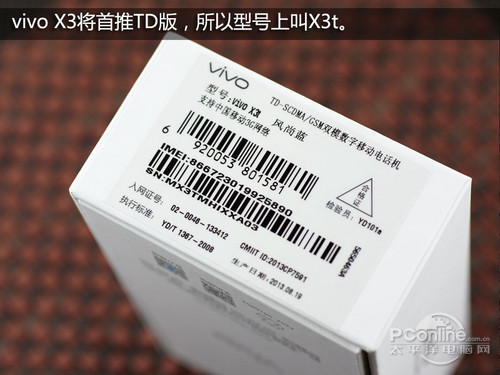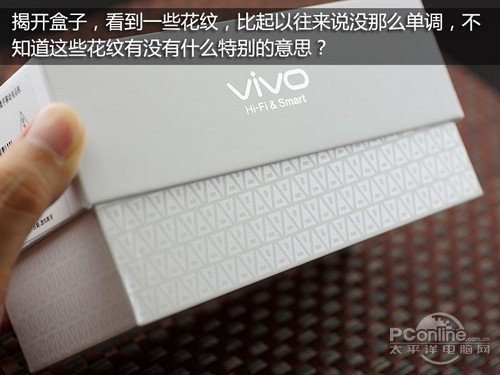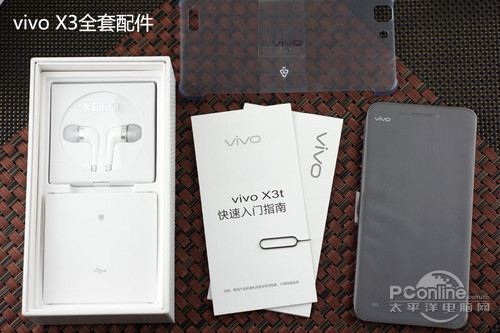 vivo X3 well assured of the quality of the charger, solid workmanship, 1.2A current can also provide a little faster charge time.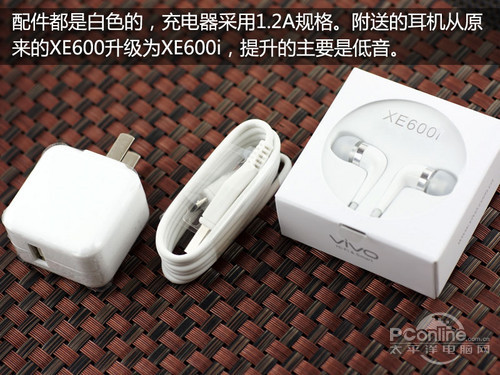 New XE600i headphones in general is to strengthen some bass, and then a long line of about 5cm, appearance, etc. are consistent with Xplay above.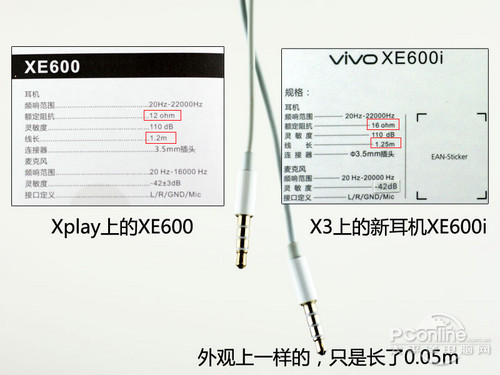 Headphone packaging Gaixiao a bit, but still comes with two sets of earplugs to replace more. Good HiFi headset is a good phone coupled with the correct approach, so we do not forget to count the cost of the headset when the additional injections.
Interested friends can watch video vivo X3 Appearance, images and more intuitive.
More reasonable size
Used vivo XPlay 5.7 inches screen, friends may all feel, and sometimes really could not hold with one hand, looking forward to the X Play Mini although not yet come, but that is just the X3 looked. The following first-come an overall size perception: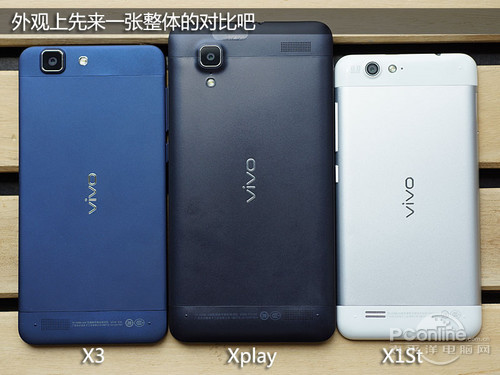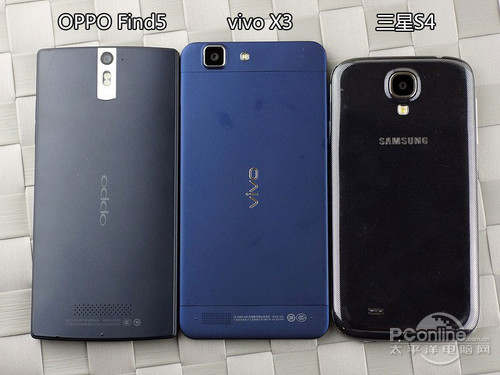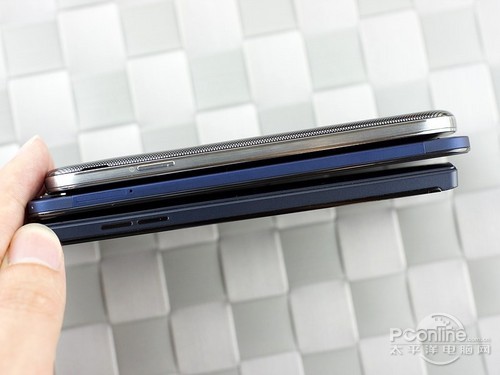 Middle vivo X3 thinnest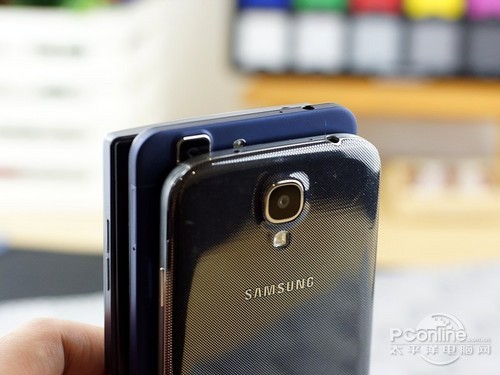 In the middle of a bit higher vivo X3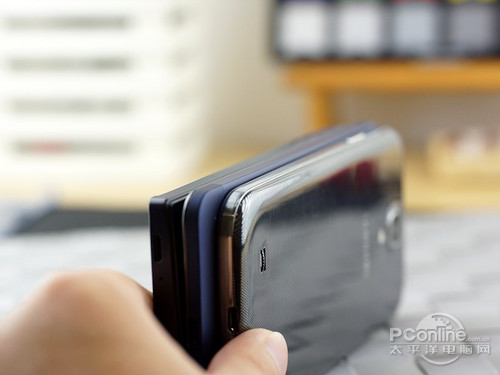 Middle vivo X3 is also a little wider than the other two machines
Well, finally saw vivo X3 single turn. Black panel (follow the white version is white panel), narrow frame design, looks basically Xplay smaller version.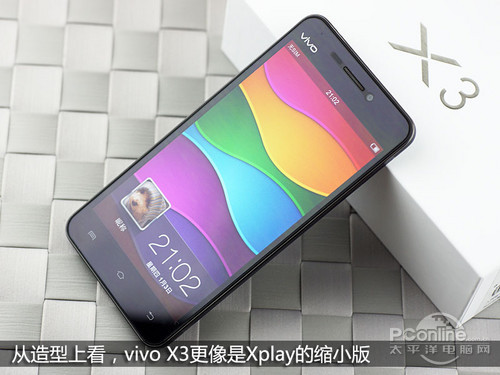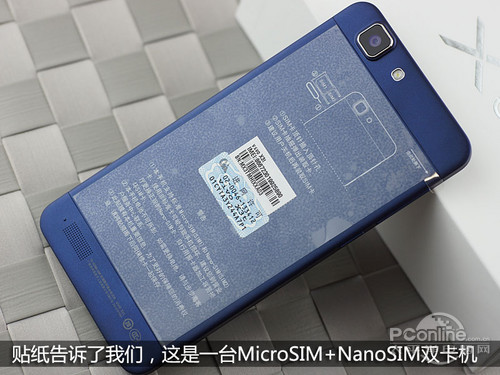 vivo X3 uses the same three-body design, but compared Xplay, the return to the status of a single speaker. Nevertheless, in X1St above experienced friends will know, but the speaker vivo cell phone also has a good effect of putting.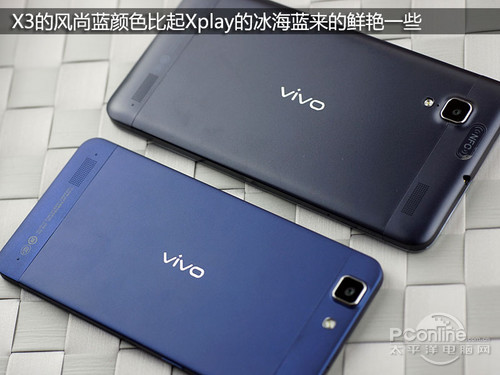 Body lines, the feeling is not Xplay so full, the result is pure flat.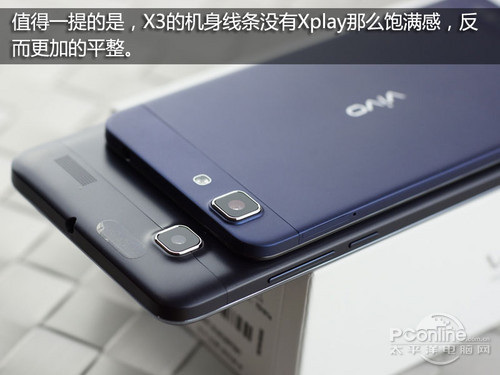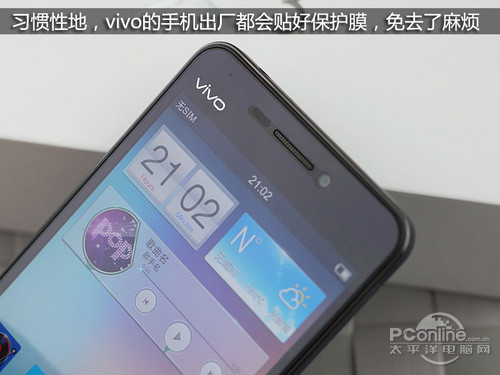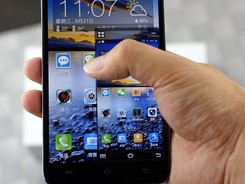 One-hand operation vivo X3, one-hand operation vivo Xplay
Test found, vivo X3 single hand to the left of the screen basically, but it is also almost Xplay distance. Thus, in a single-hand operation vivo X3 is undoubtedly more comfortable and reasonable.
3 vivo X3-depth evaluation: 5.75mm refresh the world's thinnest Top
How thin the body in the end?
Just how 5.75mm thin? Look at the details of the fuselage side, almost difficult to integrate into a 3.5mm headphone jack. It is noteworthy that, according to the work of distinction, the white version of the Vivo X3 thickness will be 5.95mm, but still less than 6mm, very powerful.
As a result of MTK platform, no doubt can support dual card dual standby functionality. vivo cell phone practices are generally MicroSIM + NanoSIM, very space saving.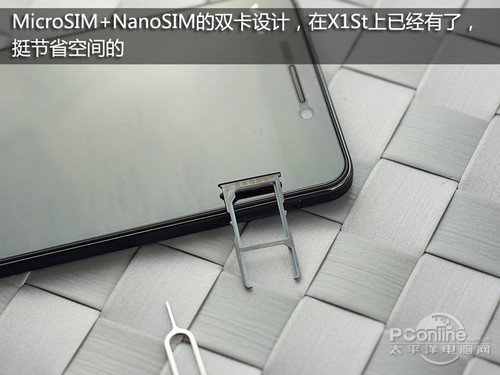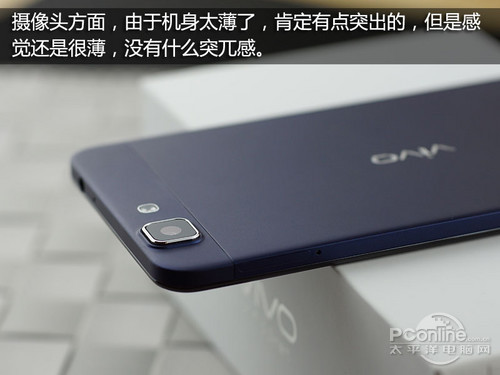 By measuring the discovery, Vivo X3 body thickness than X1St or X Play have thin, although the protrusion height plus the camera is still the thinnest, really rare.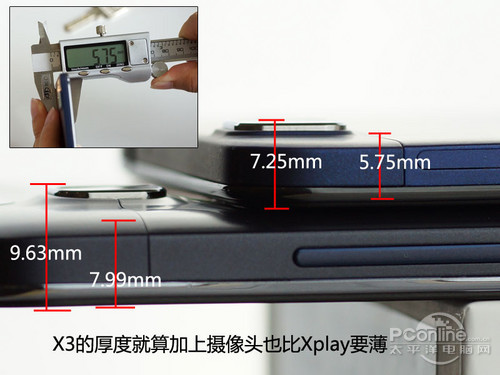 From the official data we can see, vivo X3 relative to X1, in hardware design have carried out frivolous treatment, so in order to achieve the current 5.75mm thickness, it is not easy ……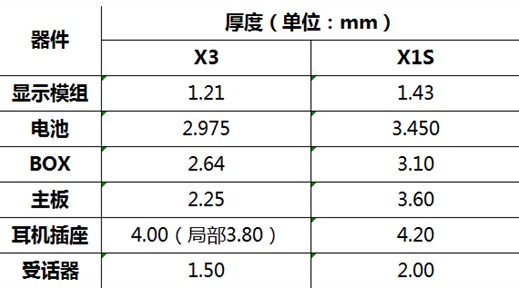 Perhaps in order to take care of L-shaped circuit board design, power and volume adjustment button design to the fuselage on the left, and for operating habits, it's familiar to a certain time.
So perhaps also explain that in vivo X3 double unlock program screen unlock functions have also done quite practical, the importance of the power button can be dropped.
4 vivo X3-depth evaluation: 5.0 inches screen effect 720P Top
5.0 inches Screen 720P
This vivo X3 to the whole thickness of 5.75mm, once again won the world's thinnest smartphone crown, to honor, to improve its many components have a great relationship, in which the thickness of the display is also a very substantial streamlining projects. According to the official vivo measurement data, vivo X3 display module thickness of 1.21mm, vivo X1 S display module thickness of 1.43mm, 0.22mm thickness full vacated.
vivo X3 vivo X1S screen parameters compared with

Phone Model
X3
X1S
Screen Size
5.0 inches
4.7 inches
Resolution
1280×720 pixels
1280×720 pixels
Screen material
IPS
IPS
PPI (the higher the better)
294
312
Display module thickness
1.21mm
1.43mm
Maximum brightness (the higher the better)
468cd / m²
431cd / m²
Minimum brightness (lower is better)
0.48cd / m²
0.46cd / m²
Contrast Ratio (the higher the better)
975:1
937:1
Color space (the higher the better)
74.77%
67.91%
Color temperature (6500K closer the better)
7830K
8610K
So, thinner display modules, both compared to what it would change? Following the first three primary colors through a set of standards to compare the two mobile phone's screen color reproduction conditions, click on image to view larger HD.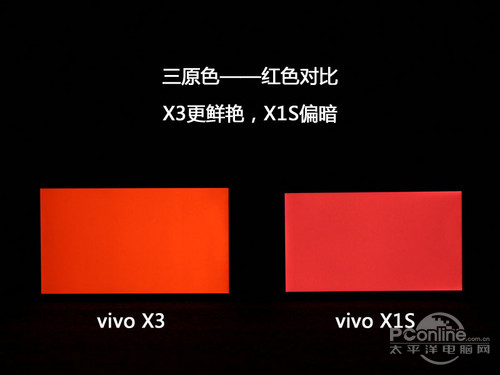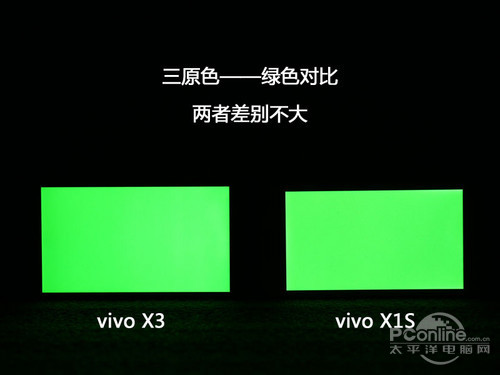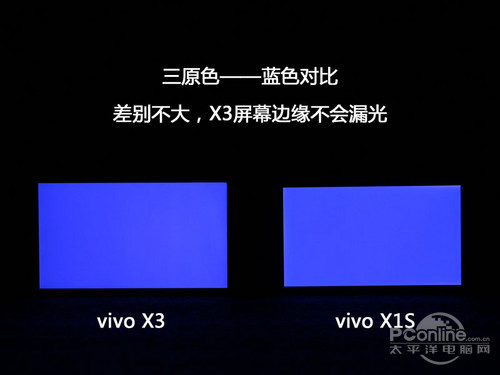 As can be seen from the above comparison chart, vivo X3's screen and not because of the emergence of the problem size increases, showing the effect but a lot better than the previous generation of products, such as red more vivid, the edge is not leaked.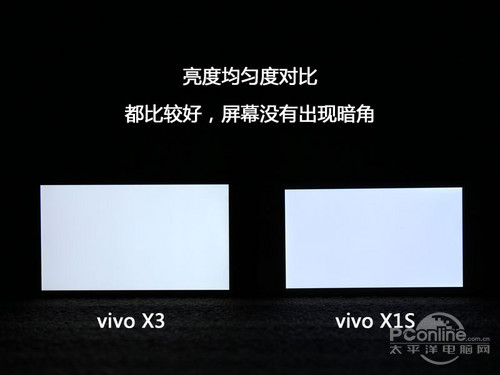 In the screen brightness uniformity test, two phones are very good, the screen did not appear center and edge vignetting, spots and ghosting.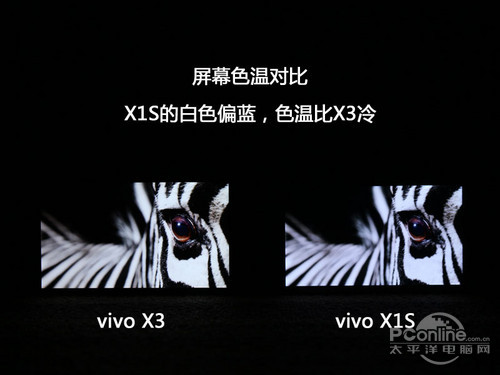 Color temperature, from white zebra texture can be seen in some of the obvious differences, X1S bluish white color and texture, indicating the phone's color temperature colder than the X3, in fact, this is also available from the above screen parameters to be confirmed.
The actual display contrast, two phones are more accurate color reproduction, brightness adequate, moderate contrast, there was no color cast, white and other symptoms, the overall display is bright and transparent. Thanks 720P HD resolution brings good results, the overall picture looks fine nature, the overall quality good.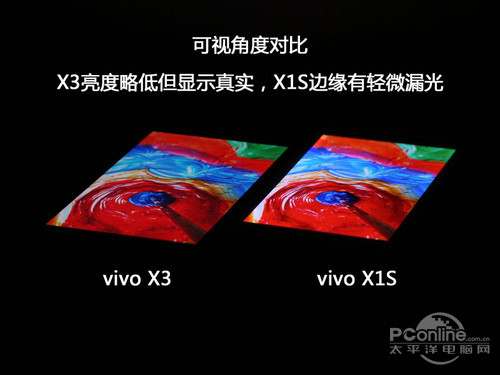 Finally a viewing angle display contrast, we found that the X3 screen brightness does not X1S high, but actually looks more real and natural. And then there X1S slight edge of the screen light leakage phenomenon, because the local area appears white overexposed. Overall, the above projects, vivo X3 screen performance worthy of recognition, outstanding color performance, using current mainstream 720P resolution, display fine, for the human eye to watch.
5 vivo X3-depth evaluation: put out the screen can also be operational intelligence somatosensory demo Top
Smart wake extinguished screen operation
Extinguished screen operation
vivo X3 uses a customized Smart vivo own ROM , the continuation of a series of intelligent somatosensory function, which is added a cool new ways – Smart wake extinguished screen operation. Such new play based on the actual hardware that is still ultra-sensitive screen with somatosensory software design. vivo X3 can be extinguished screen mode, palm distance from the screen 3 – 5C m or so, brushed screen, the screen instantly displays the time, electricity, telephone and text messages and other information, click on the icon to enter the corresponding function.
In addition, the quenching screen mode, cooler can slide on the screen different trajectories, similar to our browser gesture. When we set aside a specified trajectory screen, the screen will display a dynamic trajectory, after which it will start the corresponding levels and applications.
Temporarily system vivo X3 only set 8 gestures tracks, and each track corresponding to the opening gesture applications can not be changed, the official said the follow-up system can be upgraded to allow users to customize their own trajectory open applications. Simply look at these eight tracks can open applications and functions.
Specific gestures are: 1, m gestures, play / pause music; 2, o gestures, open QQ; 3, w gestures, open micro-channel; 4, c gestures, open the dialer; 6, e gestures, open the browser; 7, on planning, unlock the screen; 8, underline, turn on the camera. These gestures initial setting is a certain practicality for everyday users longer used functions are considered, but the actual operation, accuracy and sensitivity are high, in addition to cool, the practicality is also to reconcile. Slide out the trajectory of the screen gestures, the screen will soon reflect the gesture trajectory, then it will immediately open the application, the response time soon.
Taking operation
Taking operation vivo X3 still has the somatosensory function, which uses three-in infrared sensor module, capable in low light conditions can also increase the sensitivity of somatosensory function.
Taking operation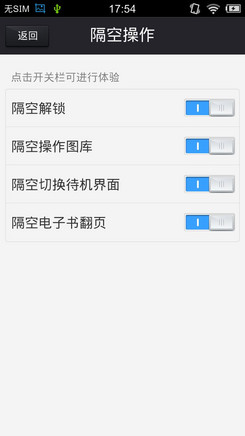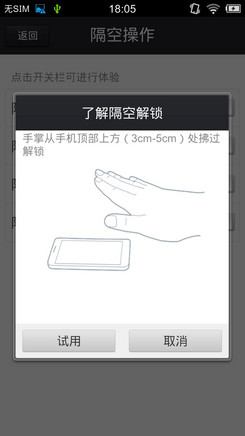 Taking operation
Taking Taking a program screen unlock with still two important functions. Users can in the main interface, library, books interface, blowing around the screen flip operation can be achieved.
Smart bright screen
Smart bright screen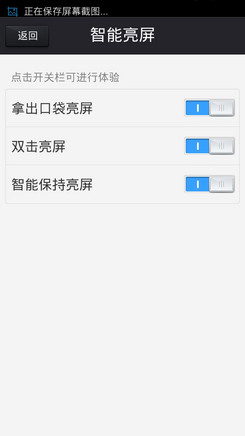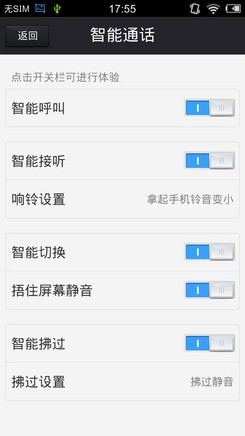 Smart bright screen and intelligent conversation
This feature takes advantage of gravity, brightness, proximity sensor to achieve, you can pocket and took out the phone automatically bright screen; Also, if the system detects you're looking at the screen, the screen will not turn off.
6 vivo X3-depth evaluation: top jukebox musical sound chip audition Top
Audio New Blood: ESS9018 chip
vivo X3 This will be its internal DAC chip from Cirrus Logic CS4353 replace the ESS Sabre ES9018MK2 DAC. Previous X1 and X Play feature Cirrus Logic flagship professional digital-analog converter chip combination CS4398 + CS8422. These two key chips, which is a CS4398 DAC chip, the key to sound decision, CS8422 stereo asynchronous sample rate converter, it has a SRC (audio sample) function.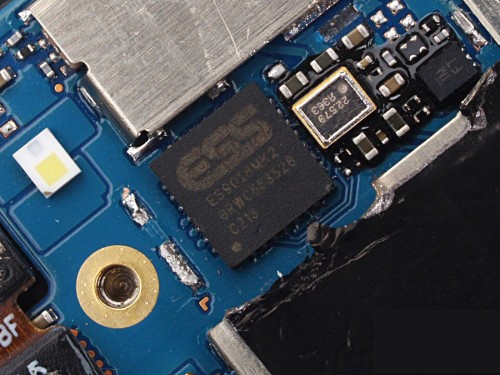 ES9018 chip
We say that the DAC chip is relatively sound rendering the key part of its Chinese name is digital to analog converter (Digital to analog converter), which is a digital signal to an analog signal (a current, voltage, or in the form of a charge) equipment. In many digital systems (such as mobile phones, MP3, MP4 products), the signal digitally stored and transmitted, the digital-analog converter such that the signal can be converted into an analog signal, so that they can be external (or other non-digital system) identified. On the audio above, DAC chip is digital information stored music will be converted to an analog signal through the headphones, and a series of audio devices will sound reduction, will enable us to perceive.
The industry's top audio DAC ES9018 ESS launched by the United States to support 192kHz/32bit sampling, SNR up to 127dB, distortion of less than-120dB. From the music test indicators, which are among the best. ES9018 8-channel DAC supports mono, stereo, 4, and 8-channel output mode, the integrated all-digital SPDIF ( SONY , PHILIPS Digital Audio Interface) receiver. Can support up to 32bit 500 kHz Sample Rate audio files.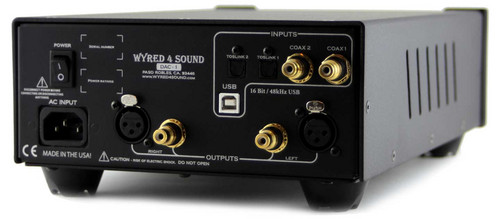 Many high-end audio equipment using ES9018 chip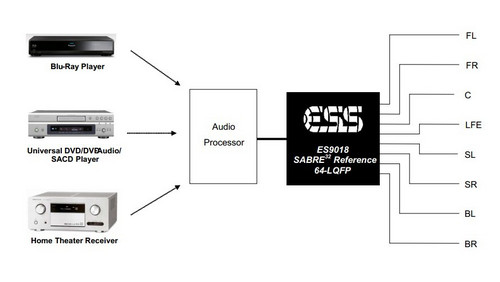 Designed for professional audio equipment
ES9018 is the industry's highest performance 32-bit audio DAC solution designed for Blu-ray player, audio pre-amplifier, A / V receivers and professional applications such as recording systems, mixer and digital audio workstation controller for mobile phones the first time. ES9018 uses patented 32 Hyperstream DAC architecture and Time Domain Jitter Eliminator, can receive PCM data to support DSD and SPDIF data input, the input sampling frequencies up to 200kHz, consuming less than 100mW. ES9018 has a high purchase price also shows the chip in the work of outstanding quality.
Music player interface
vivo X3 music player still continues its predecessor's style, basically no modifications. Music player interface uses a great sense of technology a new skin, and music management interface and similar past vivo cell phone, can be divided playlists, artist, song name, album and song folders classification management and viewing.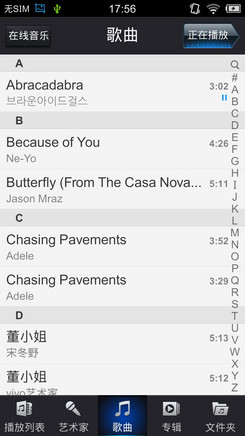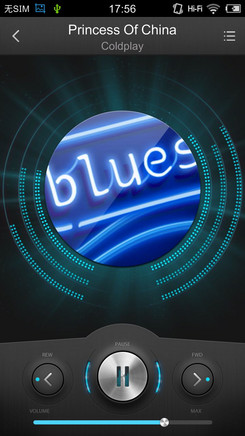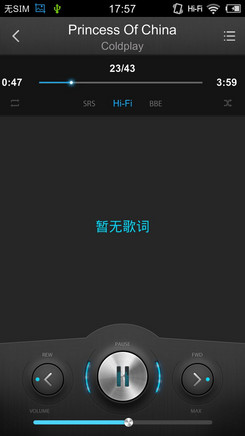 Click on player interface cover or lyrics intermediate position, its playback progress bar will pop up, in addition to also expose the random play, repeat, SRS, BBE and HiFi switch, we can easily click Open. However vivo X3 in the music player interface below the volume control tank, and can not be fine-tuned, but fragmented, it would be a small flaw.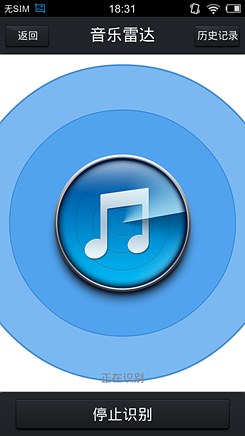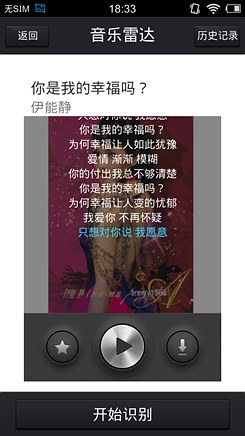 Music Radar
When we click online music, the music in the search bar on the right side of radar icon, click into it, you can search around the playing song, you can also identify the humming.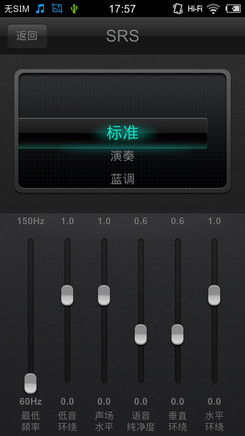 Into the sound settings, the previous button to remove HiFi Audio is on, so if you want to switch HiFi, the only player interface through the HiFi buttons.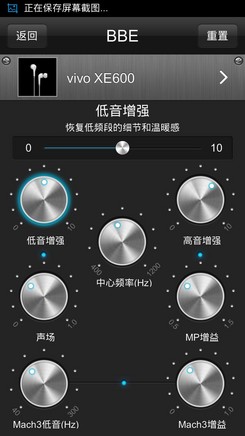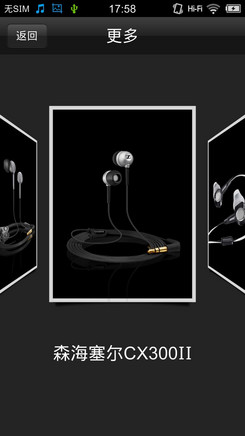 vivo X3 still has SRS sound and BBE sound mode, the user can still choose their favorite sound regulation, which with vivo X1 makes no difference.
● subjective sense platform and Description:
We take into account the need to be more close to everyday people use mobile phones listening habits, did not join the amp platform desktop and contrast, but also the unity headphone devices to the use of the supplied XE600i, feel the phone as a front end for the sake of equipment differences. Test track section using the APE format CD tracks, as well as directly through the built-in player to listen to online music platform for high-quality MP3 tracks.
Audio test platform and test instructions

Olivia ong "and so on," Tsai "Folk Song Tsai," etc.

"Butterfly Lovers", "Mountain and Flowing Water", "Drum Poem" and other
In the audition repertoire selection, using the human voice high, medium and low + instrumental music listening ideas, committed to a comprehensive study headphones sound performance. In order to understand vivo X3 after replacing a chip on the sound quality has improved, we got the same platform vivo X1 compare audition, both open HiFi mode.
vivo X3 is equipped with headphones on, still independent research. The basis for the XE600 upgrade the processor, the latest model XE600i. Its continuation in the past on the basis of higher resolution, the bass will be more full. To ensure a good high-frequency resolution, the bass more punch and shocking feeling. In addition, in material, appearance, cavity design and there is no big difference.
Subjective sense of hearing
Good sound effects in the next, vivo X3 sound performance tolerance and full, while the band between forward and backward through the debugging process, the sound has a dense compact arrangement, orderly soundly. "Ferry" opening shock rolling drums and deep, altogether different from the boom head sink. With the sound level of the passage of the drums have been presented, the gradual liberalization of instrument sounds in the distance, with a delicate sense of music. Compared vivo X1, sound field in a broader, stronger sense of sound positioning; low noise even smaller, three degrees higher frequency separation under the enhanced resolution of the human voice, the low amount of sense more adequate and better quality. In addition, thanks to the excellent performance of tri-band, vivo X3 etc. in preparation for large symphony control will be more strengthened.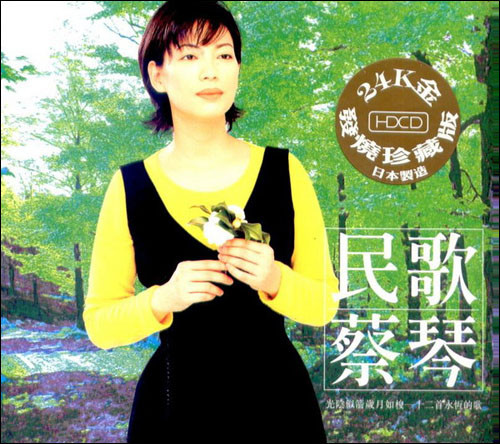 Folk Song Tsai
vivo X3 IF vocal backdrop at low frequencies, although not like the feeling in the ear, but the sophistication and resolution to improve a lot, thanks to a good low-noise control, causing the sound pure and clean. Sinking deep low frequency, intensity than the foot, the overall texture improvement. Vocal relatively low forward without letting concealed details of the deal for the human voice more nuanced. The same high-frequency convergence is more supple, but to say to the toxicity, it is still not enough.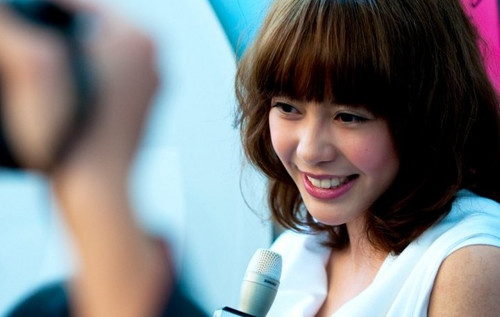 Olivia ong: etc.
IF aspects, vivo X3 compared to the X1 is still a lot of progress, whether sophistication or resolution, showing people the feeling of joy, beautiful, gentle and clear audible fully put Olivia sounds of nature revealed. While the sound is still quite thick, the sound through the brightness also increased. In Olivia's "Wait" tracks in the middle of the human voice and the sound can be clear, gently tell the difference, do not grab the lead singer of the scenes, played a very good foil effect.
Summary
Replace the DAC chip vivo X3, the difference in the sound of the senses, and certainly not easy to feel. Although ES9018 in the indicators are relatively good, but also the ability to test the overall audio circuit design. Compared vivo X3 X1, which is the amount of change to promote more than a qualitative change because X1 sound quality in Android phones formation has been good enough, X3 makes progress, but the sound is the need to enhance the perception gradually gain experience, without plug from the headphones to listen to the first feeling there will be a big leap.
vivo X3 in sound quality, mainly to enhance the frequency resolution of the human voice, tri-band separation and enhance the performance of the sound field. Of course, compared to various HiFi artifact, vivo X3's performance is still a far cry, but its point of view on the phone, its audio performance compared to its predecessor X1 have progress, but differentiated HiFi experience is based on the market of its killer, we are pleased vivo continue on this road HiFi progress.
7 vivo X3-depth evaluation: Xtudio mobile recording studio system introduced Top
Xtudio mobile recording studio
Xtudio mainly consists of four parts – the music radar music; HiFi player to enjoy music; i Mic making music; customized version of sing it to share music. There is relatively novel regarded as i Mic, and it is the main function of the mobile recording studio, here we take a look at what features it has.
You can see the software functions into the software is divided into four blocks – singing songs; produce accompaniment; multitrack recording; Portfolio. We can slide left to switch.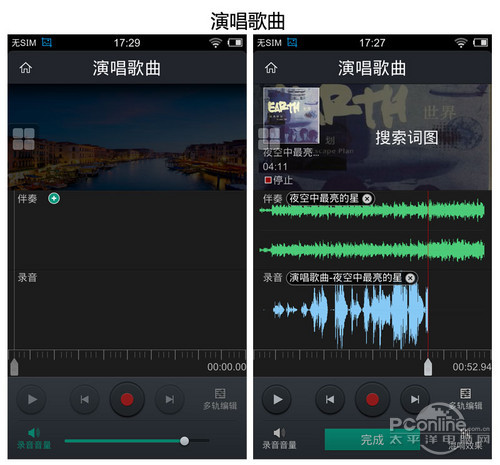 Singing is very simple, you can cappella, you can also add accompaniment. The best time singing with headphones, or loud sounds will interfere with recording.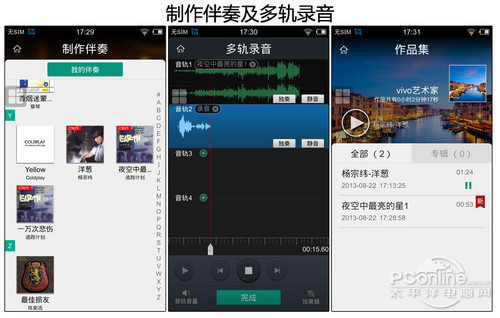 Relatively unique feature of the software is to produce accompaniment and multitrack recording, which is the other K songs do not have the software. Production accompaniment can be made into any local music accompaniment files, and you can complete multitrack recording and other more complex choral recordings. Portfolio are you singing the song location, where you can make them into albums.
Still quite powerful software features, support for multi-track recording, accompaniment production, which is the other K song software – such as sing it – do not have the feature. On the use of experience, it was quite simple to use software, amity high.
@ Whoops tickling portrait sing ……
Sound effect, we can refer to the above audio. From the audio can be found a problem, that is produced accompaniment function is not very satisfactory, some people do not remove the sound. The concert recording is still in very good terms, due to the machine using a built-in signal to noise ratio higher (65dB), wider bandwidth (20-20000Hz) professional MIC, they are able to withstand higher SPL (125dB SPL) . Achieve high-definition recording, reflected in the use of feelings, that is make the recorded sound clearer, more realistic and full.
8 vivo X3-depth evaluation: Smart vivo ROM system functions back to top
Smart vivo ROM system
vivo X3 equipped based on Android 4.2 .2 developed vivo custom ROM, similar to the previous vivo Xplay on the system, but replaced the theme and background, replaced by a transparent system at the top of the style, the phone uses a simple and practical double logic that is only unlocked after completing the main screen, there is no program menu pages.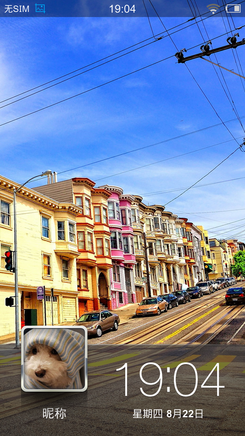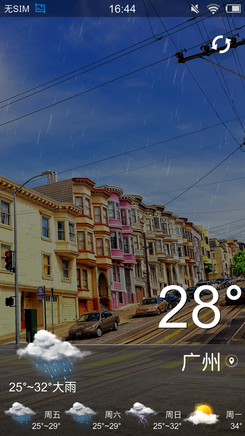 Lock screen
Only four phones main screen, multi-tasking interface using the traditional vertical arrangement, is not equipped with a button Clear button a little disappointed.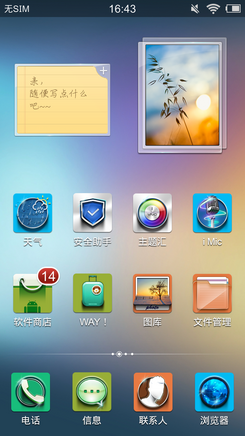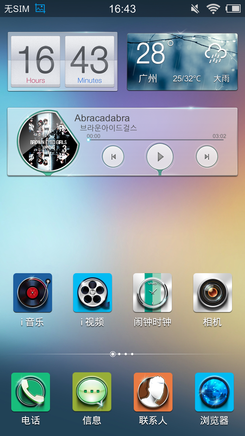 Home
Pull-down menus are also some small surprise points, the first is the lower side customizable quick switch and play a notification management system. We note that the first figure of the "shield" button, we will be able to click on it to enter into the notification management, and where we can be some of the annoying notification to shield off, is really a nice feature. In addition, the lock screen to the right you can pull directly into the camera interface, very convenient.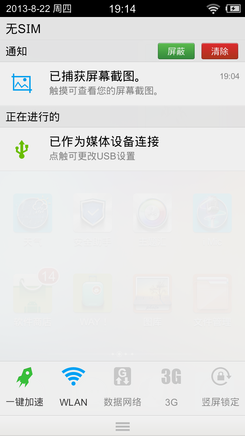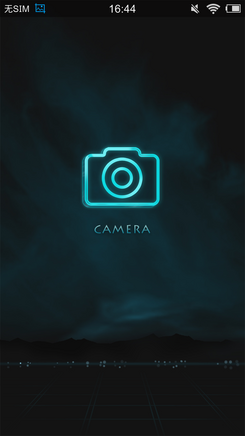 Notification Center and camera interface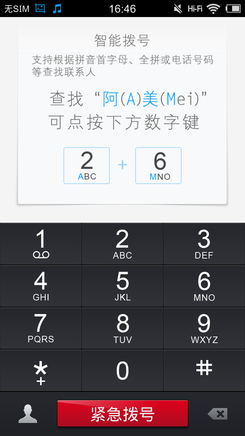 Phone, and browser
Various "sinks" will be a backgammon features a small cell phone now, and it is equivalent to a folder, the same type of software together. Of course it is not just a folder, you can note below the "Top Picks", it can recommend related programs for download, experience is still relatively good.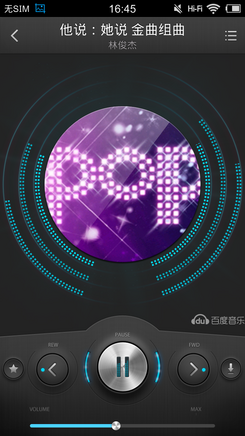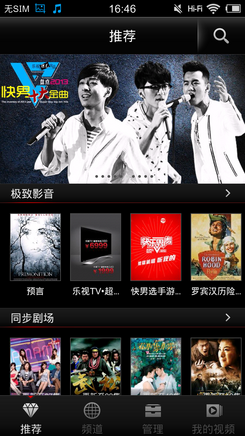 Music & Videos
vivo X3 somatosensory function is impressive, it has also been vivo smartphone features, the settings in the following screen, we can see X3 adding a richer feature set options.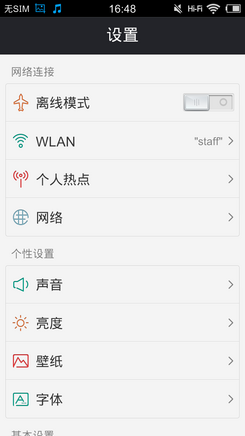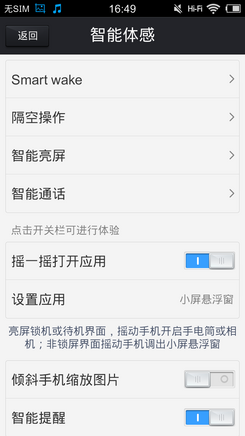 Setting interface
Including double-bright screen, smart maintaining bright screen, intelligent call, smart answer and Taking unlock Taking operate other functions, including smart gallery somatosensory function, you can view the details behind Detailed features page.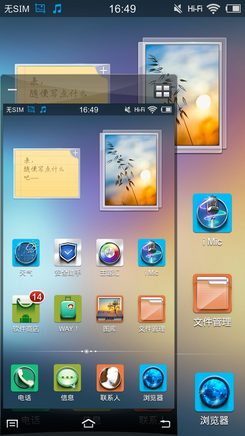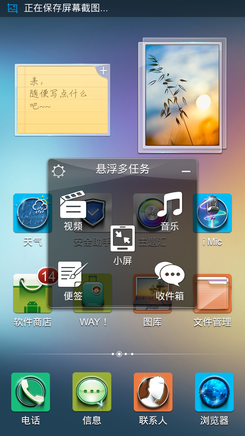 Small-screen mode
Before the big screen we've seen a lot of mobile phone solution features one-hand operation, vivo X3 inherits the X Play pioneered on a small-screen mode, at 5.0-inch screen using the same model. Not only also supports dial-up keyboard, unlock pattern, vivo input method bias, also joined vivo unique design, the perfect solution problems single-handed operation.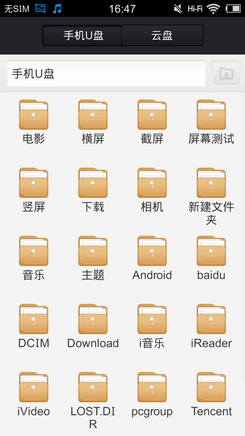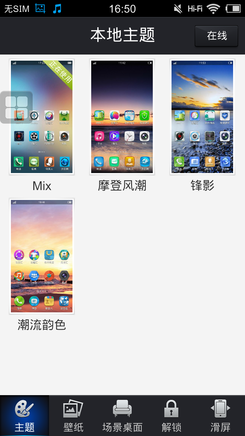 Document management and themes
vivo X3 has a powerful file management features, almost all of the files at a glance. In addition, plenty of room for a custom theme, sliding screen effects, wallpaper can be replaced, but there is a corresponding online store. The phone comes with a small plug-in quality is also high, there vivo style. The phone also supports the desktop scene, a lot of fun to give phones to increase the overall UI does not seem too unassuming, gives a smooth and realistic user experience.
9 vivo X3-depth evaluation: Closed loop motor lens AE / AF operate independently Top
8 million pixel camera, zero-delay shutter, AE / AF separation operation
Although vivo X3 pixel of the camera is not new heights, but in terms of speed, but has a lot of shooting to improve, using closed-loop motor, coupled uptake compose the image cache, focusing speed and speed camera are greatly enhanced.

vivo X3 camera
vivo cell phone very early beauty features, this time above the same has not been weakened X3, using the front camera is 88 ° wide-angle lens, with three facial features that are beautiful are gathering, self weapon. However, the above dynamic objects X1 remove features, not found in the X3 above.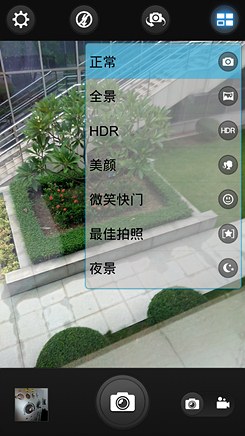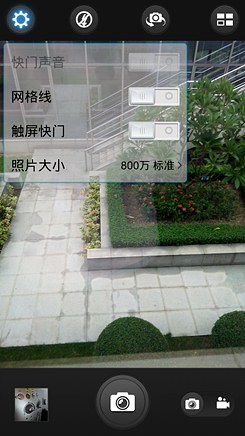 Compared vivo X1 , X3 is no longer the automatic full screen photo framing, photo size can also be self-regulation of the
vivo X3 camera, in black state, slide down to the trigger, the operation more convenient it. Surprisingly, in vivo X3, the more AE / AF settings separation operation, long press the screen when we focus for 2-3 seconds, separation operation can be carried out, in some ambient light with a large gap between the brightness of the subject place, very useful.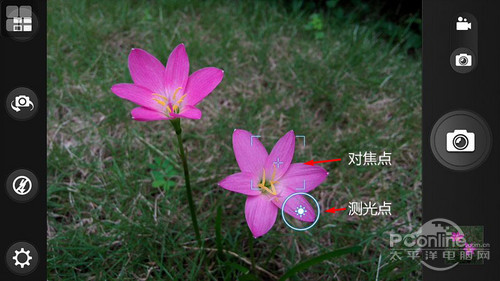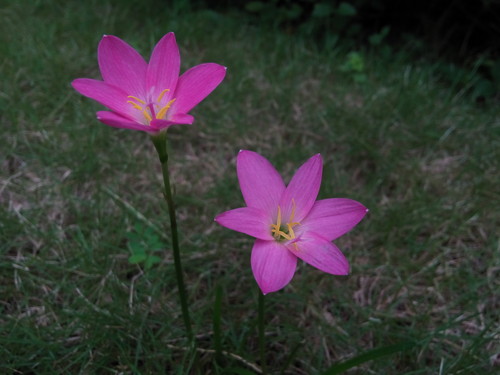 Metering and focus without using separate photographs dim, the effect is not very good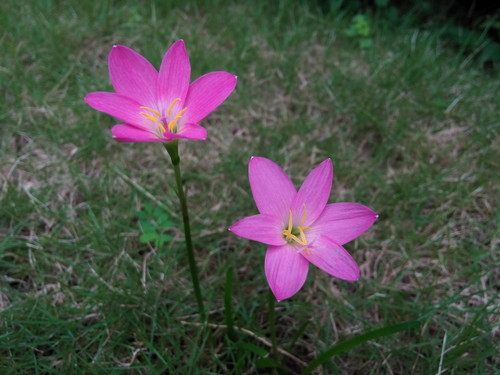 Focus on the flower, the petals metering, exposure is more accurate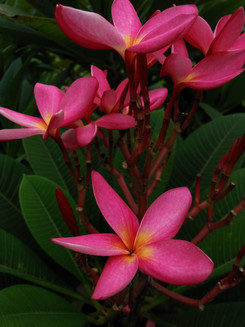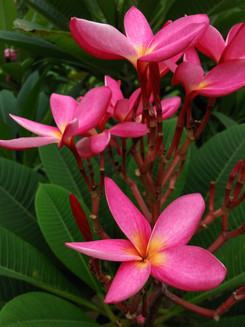 The same way, the right picture looked better
Compare with vivo X1:
The same 800-megapixel camera, but vivo X3 camera performance vivo X1 effect is better than some. Main features are: 1, the color will be a little bright; 2, HDR effect will be better; 3, for the brightly colored things, X3 focus more easily;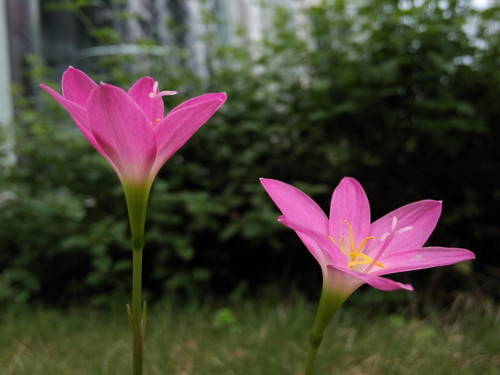 vivo X3 proofs, some of colorful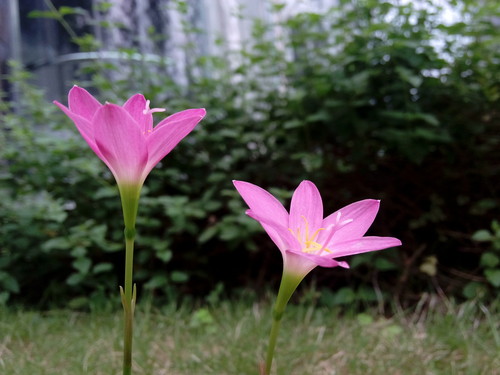 vivo X1 proofs, color lighter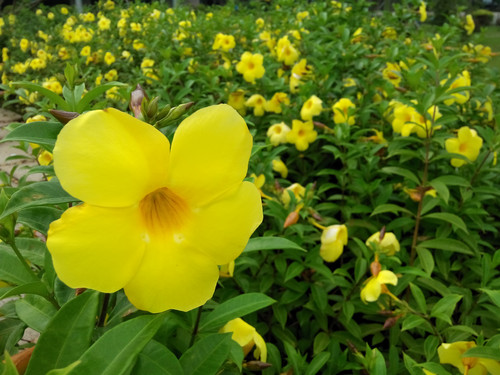 vivo X3 proofs, with the AE / AF isolated shot, focusing easier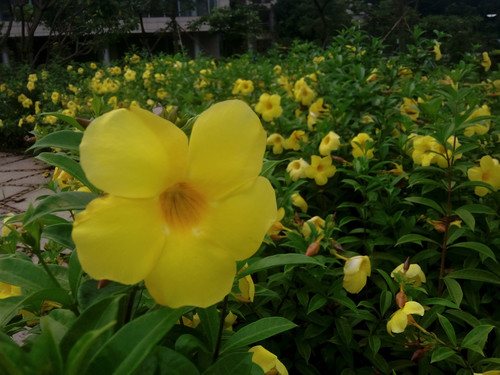 vivo X1 proofs, extremely difficult to focus, color dark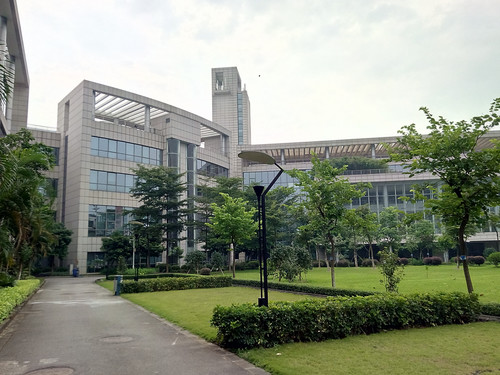 vivo X3 HDR proofs, more transparent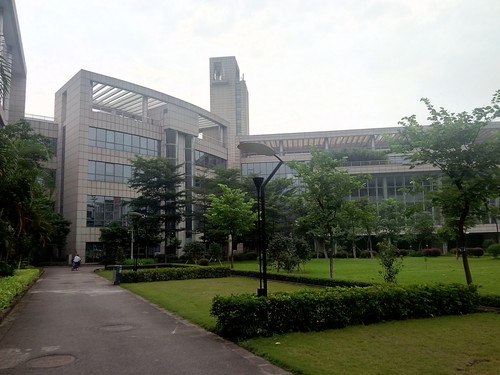 vivo X1 HDR proofs, the screen is not transparent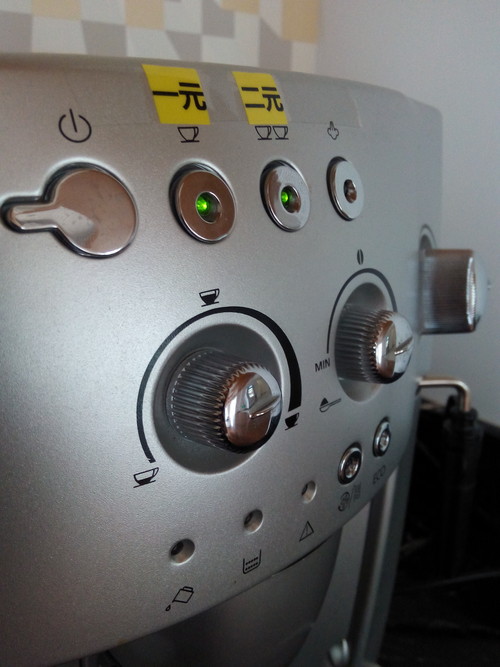 vivo X3 proofs, less noise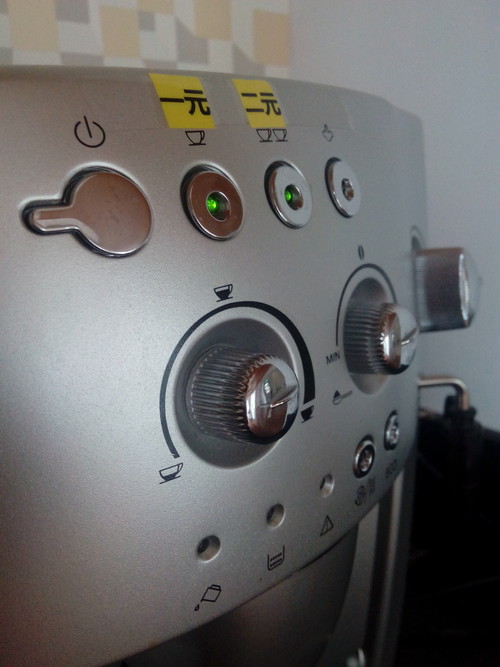 vivo X1 proofs, a little more noise
vivo X3 more proofs enjoy: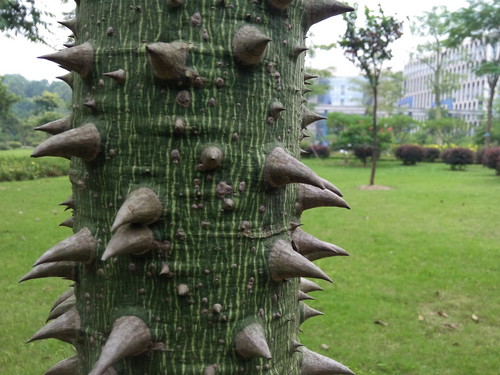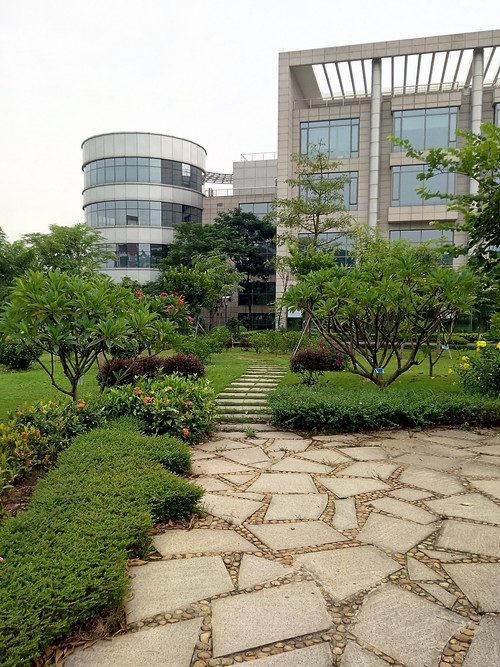 HDR effect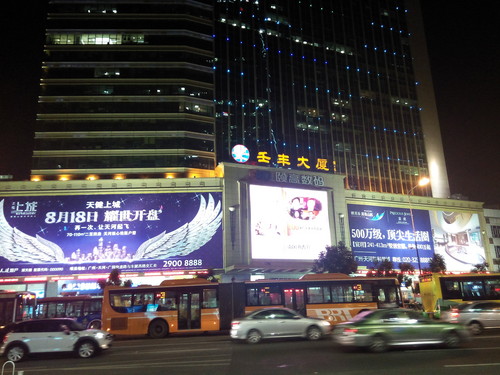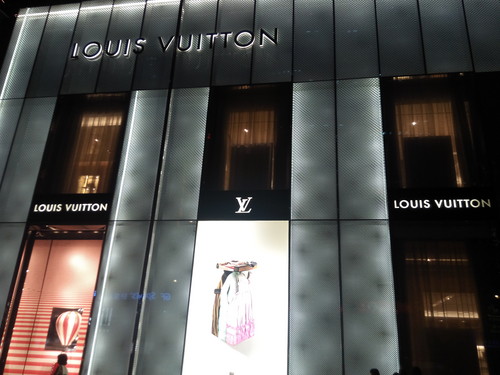 But in the trial process, the focus motor closed-loop, occasionally cause the focus to produce a continuous phone felt that this was felt generally out of focus, or use the AE / AF occurs when the separation, hoping to get rid of the follow-up to this firmware minor problems.
10 vivo X3-depth evaluation: MT6589T quad-core hardware test summary Top
Hardware performance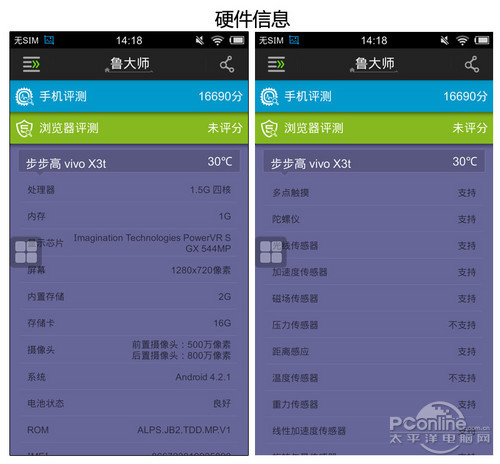 Hardware vivo X3 t quite satisfactory, and no major breakthrough with respect vivo X1 St, aircraft merely replaced the processor by the MT6589 MT6589T, clocked at 1.2GHz to rise by a 1.5GHz. However, this flagship HiFi sound vivo X3 t impact is not great, MTK chip low-power, high-endurance even vivo X3t are valued.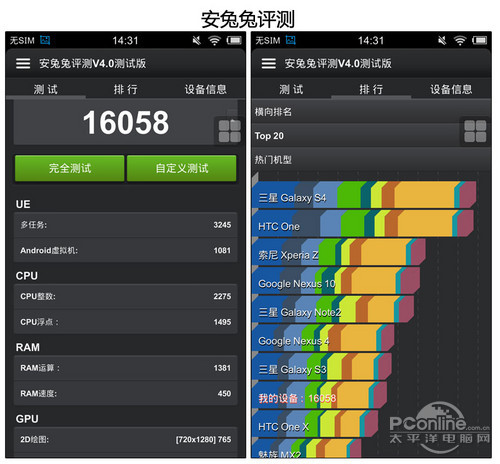 Bunny from Master Lu and Ann ran sub perspective, the overall level of performance in the previous generation machine flagship quad-core level, which is also consistent with its hardware configuration.

Specific to individual tests, except NenaMark2 low score, the other test scores are terrific, but after the upgrade clocked quad-core configuration, loading time for the game, the game fluency greater impact, and the system smoothly and other aspects and no major differences.
Practical experience on the overall performance of the machine is very smooth, almost no catching phenomenon, although the machine made very thin, but the heat control done well, thanks to the Cortex-A7 low power architecture of the CPU, but in a continuous process of taking pictures inside it may generate some heat feeling.
Our Summary:
Summarizes the advantages and disadvantages

Advantage

Shortcoming

1, look more thin, more stylish

2,5-inch screen is more reasonable and mainstream

3, the better the audio decoder chip

4, camera effects have improved compared to X1

5, a recording studio features

A closed-loop motor will be a little vibration noise (probably evaluation machine problems)

2, the screen resolution is not reached 1080p
When you focus on one area they are interested in doing one thing when your heart is easy to shine. Perhaps because of this, vivo with HiFi phone to be able to have highly sought after.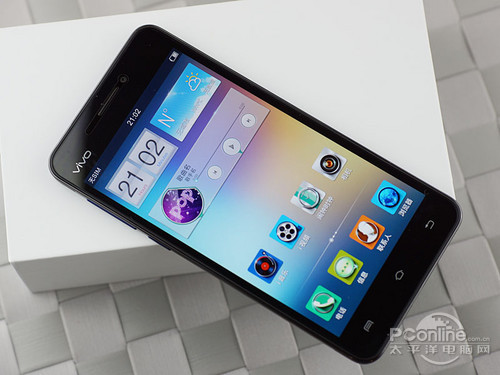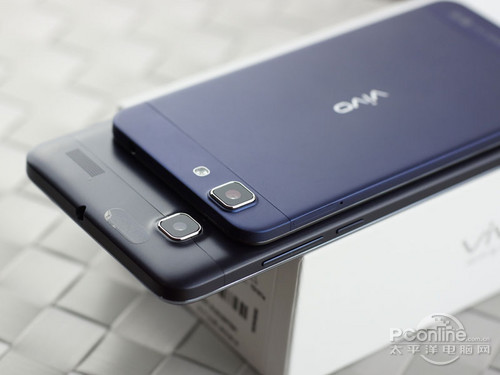 In front of this vivo X3, although due to positioning of different machines, the hardware does not reach the level of X Play levels, but from the production process, design, and software breakthroughs, both make an impact, as well the X1S follow-up models. Because of this, vivo X3 even back then out of the new machine will make people even more excitement and anticipation.