Huawei is leave K3V2 mobile processor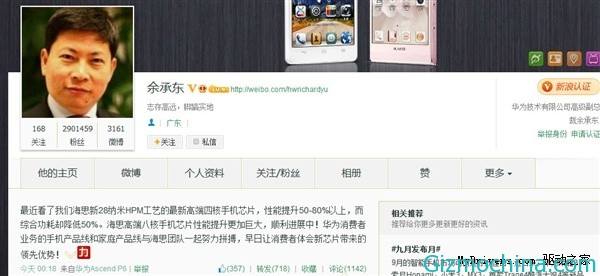 Huawei has been introducing Hass K3V2 mobile processor last year, but now we have heard that sad news that says the Huawei will say good bye to Hass K3V2 mobile processor. Since Huawei's high-end flagship model price is diving speed is very fast.
The Vice President of Huawei Company, Yu Chengdong has pst in his microblogging site that revealed some information on Huawei's next-generation mobile processor, he said, "We recently watched the new 28nm HPM process Hass's latest high-end quad-core mobile chip, performance 50-80%, while the integrated power consumption is reduced by 50%.
So, Huawei will stop using Huawei Hass K3V2 mobile processor since November this year, but Huawei is starting to making the new processor for next Huawei products, so It's time to say goodbye to Huawei Hass K3V2 mobile processor!