Tizen Mobile Lite OS is developed for low-end smartphone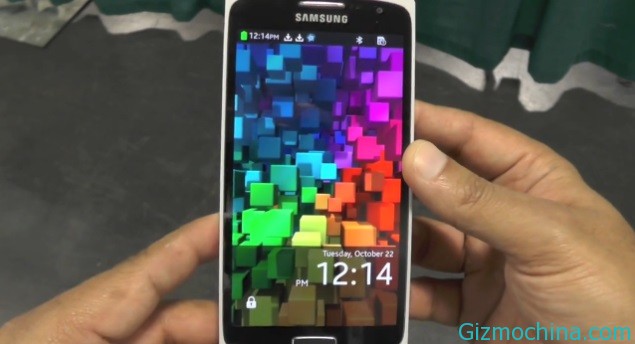 Tizen is the Linux-based mobile OS variant that already developed by Samsung and Intel is readu to support low-end smartphone devices.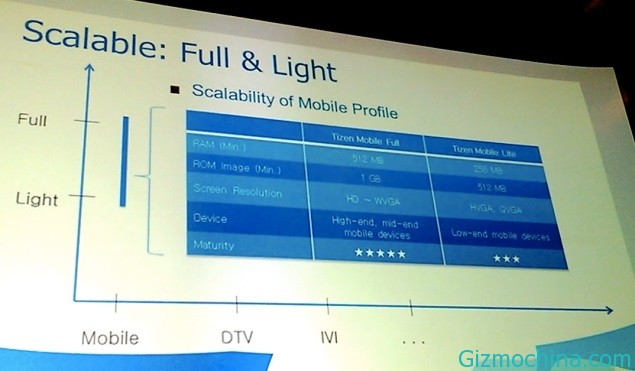 After we've covered the news about the Tizen OS running on Samsung NX300M camera device, is now we happy to inform you there is another variant of Tizen OS, thats called as Tize Mobile Lite, the platform is targeting for smartphones with lower specifications, whichonly has  256MB of RAM.
Further, the report suggests that Tizen Mobile Lite will need a 512MB of ROM, and would also support HVGA and QVGA screen resolutions, while Tizen's current minimum requirement for smartphones is 512MB of RAM, 1GB of ROM and at least HD and WVGA resolution.
Tizen OS is expected to grow and become an alternative for mobile operating system to the market. Until now, there is no Tizen product is prepared yet to be released for mobile phone. But Samsung has been showing the first Tizen OS smartphone prototype through Samsung SM-Redwood Z9005.
This phone will come with HD display and powered by Snapdragon chipset. Here is the Samsung SM-Redwood Z9005 which running Tizen OS platform: