Xiaomi Mi4 has attracted great attention, tickets for launch event are sold out shortly
Last week, the related news about Xiaomi's annual launch event was released in Weibo by Lei Jun, which had attracted great attention, especially the pictures. People are curious about the implication of the number 4, however, most netizens believe that it refers to xiaomi Mi4. Tickets for the launch event went on sale on www.mi.com at midday. Unsurprisingly, 1000 tickets were sold out in one minute.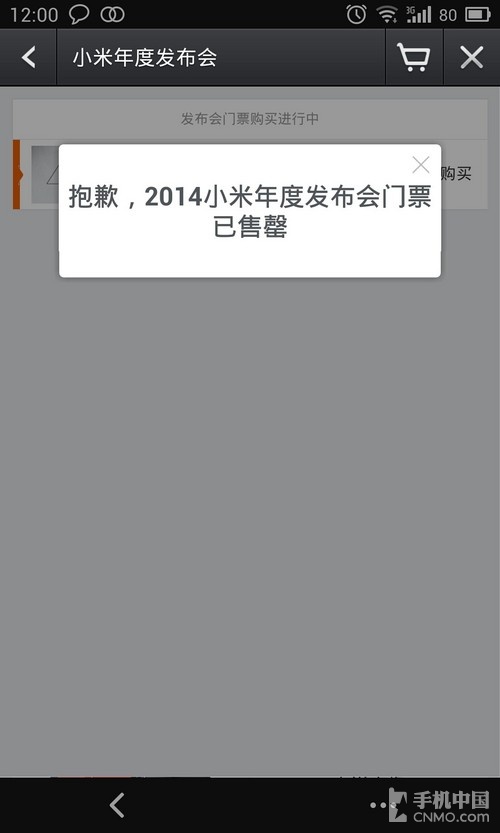 Only 1000 tickets were ready for sale this time, and they were only sold online. Since a great number of gifts would be given to participants in every Miphone conference, people are eager to attend it and the supply of the tickets has become further and further from enough. Thus, 1000 tickets were sold out in one minute unsurprisingly.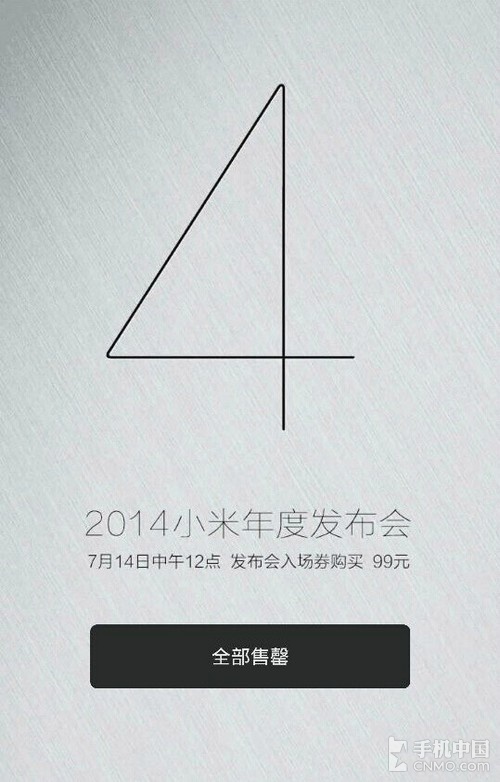 Currently, Xiaomi has not revealed any message about launch event and did not show any implication, making the situation being mysterious. Different surmise appears on the Internet, including 4G and 4 kinds of products. However, most people still believe that 4 refers to Mi4, because what is written in the picture is Annual Launch Event and they believe there must be major product in such an important conference. Everyone is looking forward what will happen. The answer will be published in July 22.