First look at the Coolpad 9971: Has 3GB RAM and 2K screen
Coolpad's newest phone was recently revealed by Antutu. Its model number is Coolpad 9971. Based on the name, there is no doubt that it is part of the Daguan series.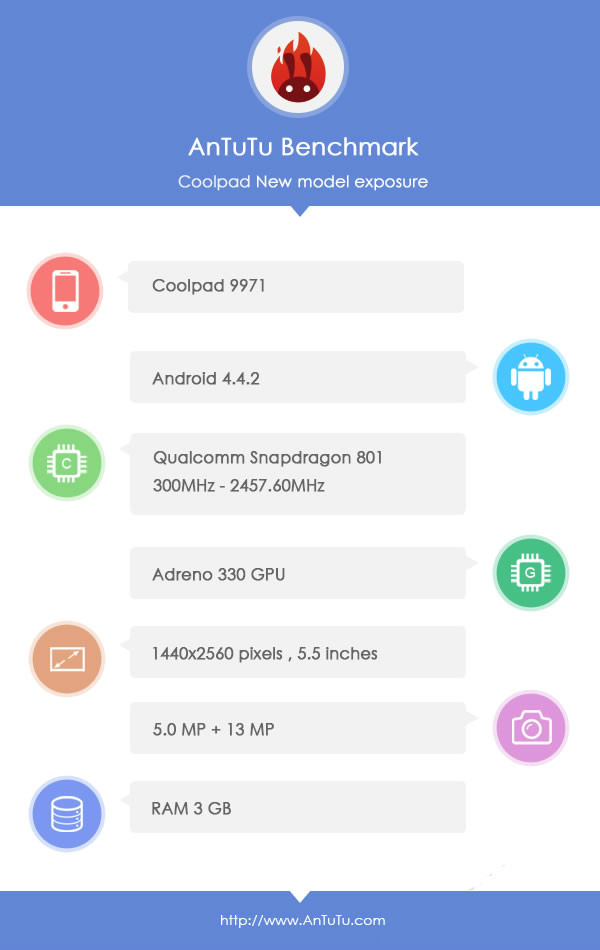 The Coolpad 9971 does not have a display screen as big as the Daguan 4's, measuring only 5.5 inches. However, it has greater resolution (2560 x 1440). It uses the Snapdragon 801 processor (2.5GHZ). It also has 3GB RAM and 5MP/13MP cameras. Its operating system is the Android 4.42. Overall, the screen and memory specs are excellent.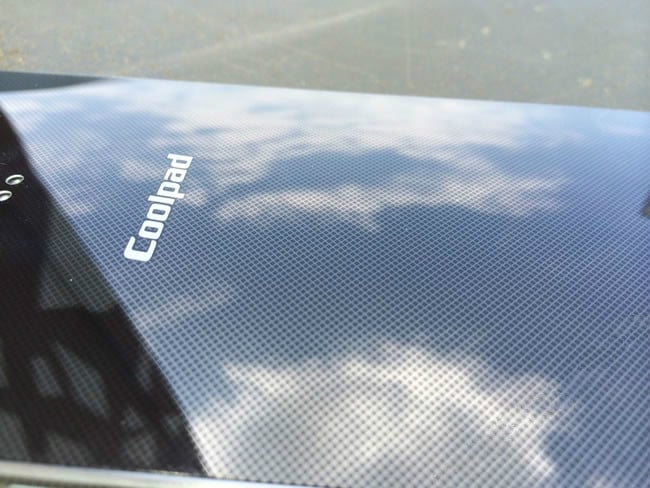 From the specs, everyone may think of the Daguan 5 which had its first snapshot leaked online a while ago. However, unlike the 9971, the Daguan 5 is supposed to use the NVIDIA Tegra K1 processor.
If both are the latest devices in the Daguan series, then there should be a gap between the dates they will be launched. We should find out when the 9971 is coming soon as the Daguan 5 is said to come out this September.