OPPO will be launching Neo 5 soon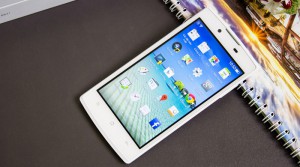 OPPO has now started to tease its consumers about their latest product. There is no confirmation yet about the exact date of launch for OPPO Neo 5 but OPPO fans are excited and are already waiting for this new phone. In the field of technology, updates and changes comes naturally. It serves as the backbone of all mobile companies in dealing with the competition and its high demand. That is why the release of Oppo Neo 5 will be a great step for the company.
The Oppo Neo 5 is said to be part of the Oppo Neo series, which are has been listed on the homepage of their website. This magnificent smartphone is equipped with 4.3 Android jelly bean and it comes with LTE support. The LTE series has become very famous and is in huge demand these days. OPPO also seems to take advantage of this LTE by launching their Neo 5 at an affordable price.
Interesting information about the Oppo Neo 5 is that it has a 218ppi pixel density and a built in storage of 4GB. The Oppo Neo 5 has got a 5 megapixel rear camera and a 2 megapixel front camera which is enough to capture the important events in your life. Oppo Neo 5 has a Wi-Fi option as well as the GPRS. Apart from this, it has a battery capacity of about 1900mAh. It is powered by a great processor known to be the quad-core 1.2GHZ and the Qualcomm Snapdragon 400. Apart from all these features, OPPO Neo 5 has a 4.5 inch display.