Meizu to launch new products on October 21 with Alibaba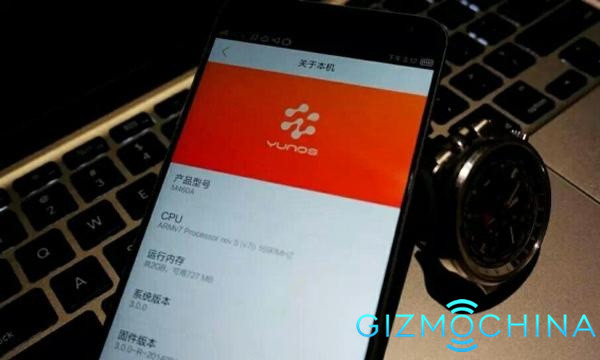 Today, Meizu and Alibaba announced that they will hold a launch event on October 21 in Beijing for new products that they have developed together. Meizu, a mobile internet enterprise, has made a lot of effort in developing its own smart devices, while Alibaba, a company that focuses on traditional internet services, has created great services and resources. With the two of them teaming up, it seems to us that mobile operating systems have become more important than ever.
Meizu races to the top as Alibaba introduces its apps to the masses
On July 25, 2012, Alibaba formally launched its smartphone cloud operating system, the YunOS. In just two years, they released the YunOS 3.0. For the last several days, news broke out that Meizu will release a Meizu MX4 phone that uses the YunOS 3.0. It should be no surprise what was on everyone's mind once Meizu and Alibaba made their announcement.
According to their Weibo accounts, Alibaba and Meizu's CEOs are still talking to each other regarding their collaboration. Meizu is trying to figure out how to make the YunOS 3.0 compatible with its own Flyme OS, while Alibaba is trying to figure out how to install the YunOS 3.0 into the Meizu MX4.
The writer feels that this partnership will be good for both companies. The biggest problem Meizu faces lies on whether or not they will be pushed from the top as the market continues to be flooded with rival devices. Although they have done a good job with the designs, their marketing has not been good enough. Their partnership with Alibaba may improve their marketing and product channels, as well as their customer services. In other words, it will make them more open.
Furthermore, Meizu has always wanted to break Google's hold over them, so they decided to choose a non-Android platform like Ubuntu. Developing a new Flyme OS with the YunOS may decrease operational risks. Despite their partnership, however, we are certain that future Flyme upgrades will continue to use the same interface as now.
As for Alibaba, the YunOS' problem is that it does not rely on enough famous Chinese brands to push their products. Even though we don't know why they chose Meizu, considering how well known Meizu is, pushing the YunOS 3.0 on Meizu's devices will introduce more people to Alibaba's own apps.
Talks not going smoothly 
Looking back at the dialog between both companies, their cooperation has not been going smoothly. A while ago, a war of words blew up on Weibo between Meizu Vice-CEO, Li Nan, and Aliyun YunOS's chief architect, Pan Aimin. Regarding this, Meizu CEO Huang Zhang said in his Weibo account that Meizu cellphones should use the Flyme. Both sides ended up debating which OS was better with everyone witnessing it.
The importance of Flyme for Meizu is pretty clear. They can get more users through their own OS. So, even though we don't really know any specific details about their partnership, in the end, it will all go back to the Flyme OS with the YunOS as the secondary OS. This is what everyone will be concerned about before the launch.
Improvements in mobile smart operating systems 
We have already seen many ways in which smartphones have survived to this day, but looking back in their development, what is most essential is the combination of hardware (cellphone) and software (operating system). For example, Xiaomi and Smartisan start developing their operating systems before their actual cellphone hardware.
So, it is no exaggeration to say that the mobile OS is an integral part of the smartphone. Smartphones come and go very fast, especially Android phones which are replaced every two years. The same cannot be said for operating systems. When a cellphone company adopts an OS, they may be able to better introduce their services to more customers, which makes the OS have a lot of potential for attracting users. Perhaps, we may even see more collaborations like this between Meizu and Alibaba in the future.
In addition, the regular consumer does not care about their partnership or why they are collaborating. The only thing that they want is to get their hands on better products and a better OS. So, we want all these cellphone companies to show us what services and functions are worth trying out.