ZTE's New Teaser For The V5 Launch Confirms Snapdragon SoC, Large Battery & Storage
ZTE is aggressively promoting its upcoming launch of the ZTE V5 series flagship. In fact, the company wants to directly compete (and beat) the Meizu M2 which will be announced before the end of this month. So, it looks like the new V5 series model will be targeted at the mid-range crowd (1000 Yuan?).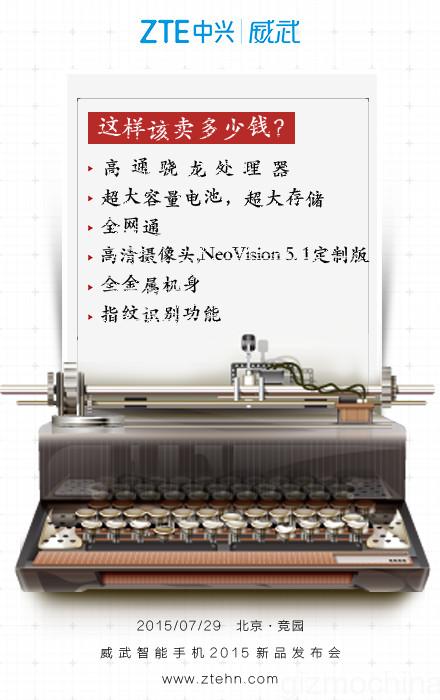 Now the company has just given out a few details about the upcoming handset. The ZTE V5 series flagship is reportedly coming with a Qualcomm Snapdragon chipset with a large battery and large storage. Of course, this information isn't specific, but it does give us an idea about the device. If we were to speculate, then we would expect a Qualcomm Snapdragon 615 chipset inside, with around 3500mAh battery and probably 32GB of storage.
Well, this isn't the only details we have about the device. A few hours later, the company revealed more details about the handset. So, now we know that the V5 model will run on a customized version of Android 5.1, support all the three carries in China, comes with fingerprint ID and finally, feature an all metal body.
Interestingly, some of these features were already revealed to us, thanks to the images of the device that leaked recently. The phone had an all metal body, with a fingerprint sensor at the back. So, the leaked images could very well turn out to be the real deal.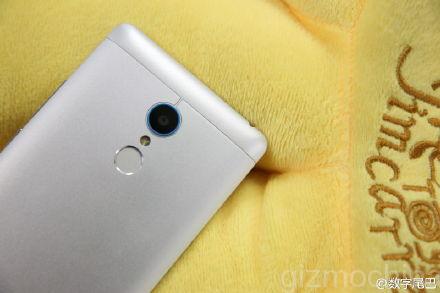 Anyways, since ZTE is eager to tease about its upcoming V5 flagship, we will wait and see if there are any other interesting features on the device. Pricing is one thing that we are particularly interested at the moment, because it has to be anywhere below 999 Yuan to compete with Meizu's Blue Charm range. Anyways, we will keep you guys updated with more information in the coming days.
You can check out more images of the upcoming V5 handset (leaked) from here.