Meizu's new flagship to be called as the 'Meizu Pro 5' according to leaked photos
Earlier today, Meizu announced that it will be having a big conference at the Beijing National Convention Center on September 23. To make thing easier for us to guess, the teaser image came with the words, Meizu Go Pro. So, we knew that the new Meizu device was going to be called as the Pro. But now, thanks to the leaked images of the retail box, the actual name of the handset has been revealed.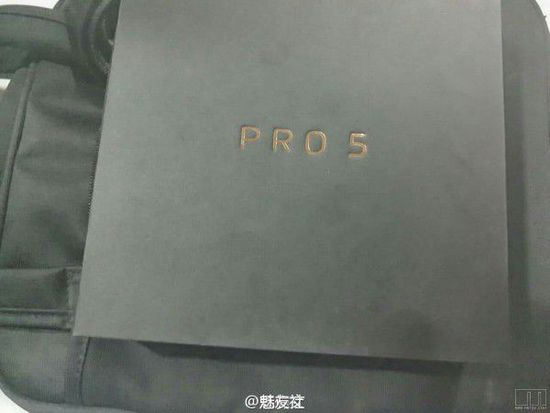 While we expected some new name for the premium lineup, it looks like Meizu has decided to keep things simple by calling it the Meizu Pro 5. The leaked box clearly comes with the words 'Pro 5' on top, which gave away the name of the upcoming flagship handset. The overall design and packaging of the box is in line with Meizu's invitation, as a result, its likely that the this is the real deal.
Its really surprising to see that the company would go with such a name. When Li Nan said that they were discontinuing the MX5 lineup, we expected something a lot different, in the name as well as feel. Meizu ME5 was the rumored name going around on the internet for the past few weeks, but it looks like Meizu Pro 5 will be the final name of the handset.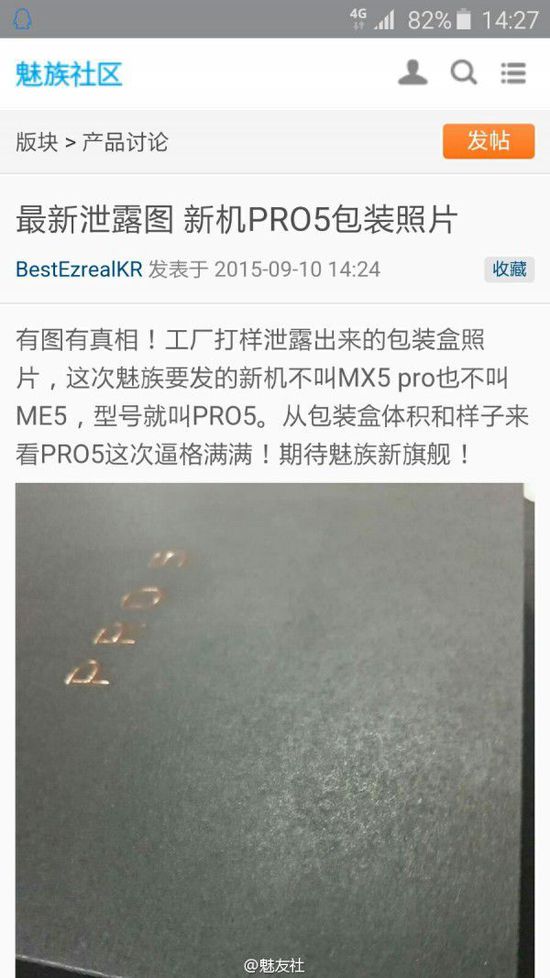 Another reason why the name could be real is because the original source who posted the pictures of the retail box deleted the weibo post immediately. But thanks to the active weibo users, we have those pictures right now.
Anyways, the Pro 5 launch is just a couple of weeks away. Given that we are receiving new information almost every day, we can expect to see a lot more about the Meizu Pro 5 flagship before the official launch.
Anyways, what do you think about the name Meizu Pro 5? Do you like it?
[socialpoll id="2293990″]