Huawei Made Nexus 2016 to feature Snapdragon 820?
This year, for the first time, Huawei manufactured a Nexus device, and it turned out to be quite a powerful handset. Although Google is yet to confirm the extension of the Nexus 2016 project to Huawei, rumors about the new Huawei-made Nexus device have already started to come in.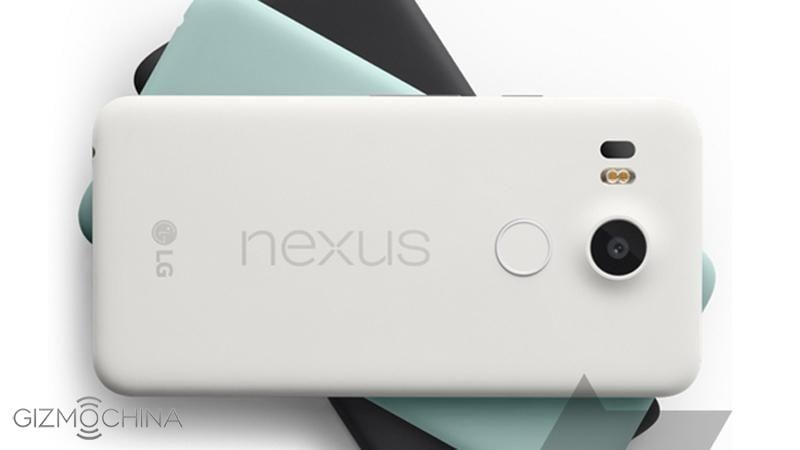 Now, analyst Pan Jiutang has just revealed a few information about the Huawei-made Nexus 2016 handset. It is said that the new Nexus device, which will most likely be made by Huawei, will come with Snapdragon 820 chipset.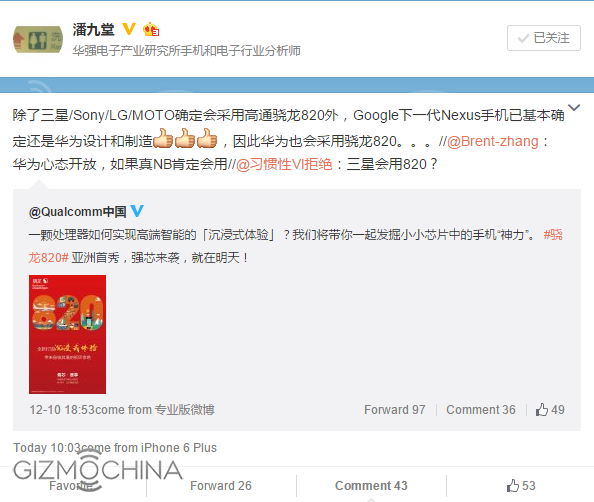 Qualcomm unveiled the new chip in Asia at an event in China earlier today. The company revealed that there are over 70 devices in the pipeline that will be using this new age chip. So, it's possible that the next Nexus 2016 smartphone comes with the powerful Snapdragon 820.
Apart from Nexus, there are a lot of other manufacturers who are keen on using this chip. The first Snapdragon 820 powered smartphone is expected to be the Xiaomi Mi 5. Even the upcoming Galaxy S7 flagship is said to come with this powerful chipset. Other possible manufacturers with Snapdragon 820 powered smartphones include Sony, LG, MOTO, LeTV, ZTE Nubia and even Meizu (according to new information leaked earlier today)! So, pretty much all the major smartphone manufacturers in the market.
Meanwhile, we have seen the initial performance of the Snapdragon 820 chip and it's quite powerful as compared to competitors. You can read all about its AnTuTu benchmark test results from this article.