Top 3 Chinese Manufacturers To Look Out For At CES 2016
CES 2016 is almost upon us, which means we will get to see the greatest innovations from the industry all at one place. Every year, we see interesting gadgets including smartphones showcased at the event and this year too, we expect a lot many announcements at Las Vegas.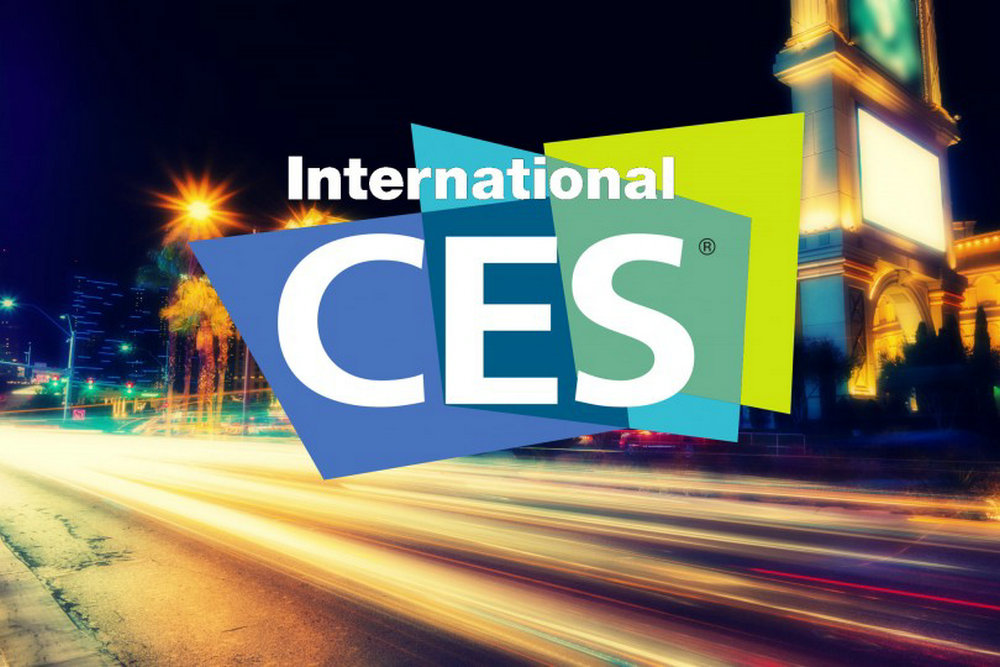 Since we are mainly focused on the Chinese smartphone industry, we have picked the top three manufacturers to look out for at CES 2016. I agree, there aren't many Chinese smartphone makers at the event, but still, we have some major players out there ready to unveil their big guns.
So, let's take a look at which Chinese smartphone makers are ready to impress us at Las Vegas this year.
1. LeTV
LeTV's journey into the smartphone market is nothing less than extraordinary. The company which released its first smartphone last year has grown to compete with the likes of comparatively established players like Huawei and Xiaomi. And it looks like the company is beating them in their own game of low cost yet premium quality smartphones.
This will be the first time LeTV is participating at CES and it's all set to unveil one of the most powerful smartphones from the company yet. Thanks to today's teaser, it's almost confirmed that the company will unveil a Snapdragon 820 smartphone tomorrow. The phone is most likely the Le Max Pro, about which we have been hearing for the past few weeks.
The recent AnTuTu benchmark listing of the device revealed that it posted more than 133,000 on AnTuTu app, thanks to its high-end specs powered by Snapdragon 820. Other specs like 4GB RAM, 64GB ROM, 21MP rear camera, 4MP ultra-pixel camera will probably make it one of the favorite smartphones at CES 2016.
So, it's no surprise that LeTV stands right on top of the list this year. At last, we will see the Snapdragon 820 chip in action!
2. Huawei
As of late, when it comes to smartphones, no list is complete without Huawei. This Chinese tech company has established itself as a premium smartphone maker releasing so many devices in 2015 (and shipping more than 100 million). The company is expected to follow the trend in 2016 as well, and what better place to kick off things than CES 2016.
Well, Huawei has confirmed a new product launch at the event, but it's yet to reveal the model name. But taking a look at the teaser, it's probably going to be the next generation version of the Huawei Mediapad X2 tablet, namely the Honor X3. We already have the possible specs of the device, and it includes a 2K display. Not a flagship product, but it's still worth checking out for phablet lovers. You can read more about it from our earlier coverage.
What's kind of unconfirmed at the moment is the upcoming Huawei P9 flagship. If Huawei releases this new model, it will be the center of attraction for Huawei fans at the event. It is said that the phone will feature dual 13MP Sony cameras at the back, with a whopping 6GB RAM module. There's a lot of other high-end tech that's going to come with the device and you can read more about it from here. However, given that Huawei is yet to tease/ reveal anything about it's 'P' series smartphone, we may have to wait a bit longer to meet this powerful flagship.
Finally, it's confirmed that we will see the Huawei Mate 8 flagship at the event, with Kirin 950 on board.
3. ZTE
ZTE has slowly established its presence in the US market and hence it's no surprise that we will see some exciting products from the company at the Las Vegas event. The company recently sent out a teaser for a event on January 5, which has a background of a silhouette of an unknown smartphone with the words, "Hello World, January 5 New Release". This could either be for the launch of the Z11 flagship or the new website which the company purchased for a whopping $2 million or both.
We hope to see the Z11 flagship at CES 2016 since recent renders and rumors have shown the device as a pretty high-end smartphone. For specs, the phone is expected to feature Snapdragon 820 with 4GB RAM, 128GB storage, and 20.7MP camera. The renders reveal a bezelless design like its predecessor. So, the Z11 is a phone that we are all excited to meet. Unfortunately, the company hasn't revealed any concrete details about the device or the launch period.
Still, even if ZTE doesn't showcase the Nubia Z11 at CES 2016, we can expect to see some other product announcements at the event. So, we better keep an eye on this manufacturer.
There are other Chinese manufacturers like Lenovo and OPPO present at Las Vegas this week, so we can expect some great products in the coming days.
Let me know, which product are you most excited about this CES 2016.