MIUI 8 Will Add More Features Like Split Screen Multitasking
Xiaomi's MIUI OS is one of the popular ROMs available in the market right now and all Xiaomi smartphones come with the OS pre-installed. The company released the brand new MIUI 8 OS about two months ago and the OS is already in beta. The final version should be up and ready in a few weeks, after which you can expect Xiaomi phones to start receiving the update.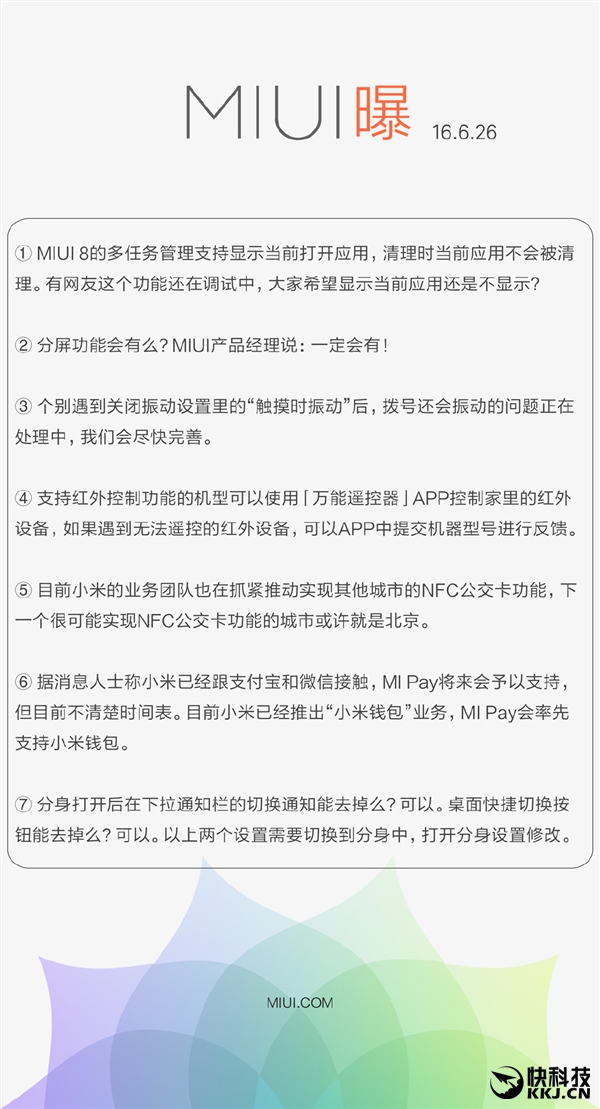 The new MIUI 8 version brings a lot of visual changes, and now, the colors on the OS change according to the month or even the weather. The company has included more young colors to make it look more vibrant and alive. There are a lot of feature additions as well, and today, we received information that the MIUI 8 will also add split screen multitasking.
In fact, MIUI seems to have confirmed that split-screen multitasking will soon come to MIUI 8. However, it doesn't look like the feature will be available in the first release. So, we don't know exactly when the feature will be available to the users, but it should be sometime later in the future minor updates to the ROM.
RELATED: MIUI 8 Enters Open Beta
Other features of the new MIUI 8 include recording live screen as well as support for fingerprint payments, like its own wallet service as well as Alipay (in the future).
MIUI 8 brings a lot of new features, and all of them have been detailed in this article. Check it out for more details.