Alleged Meizu Smartwatch Images Leaked, could be released August 10
What could likely be photos of Meizu's first smartwatch product has appeared in photos online, just moments after a box purportedly mean't for the smartwatch was leaked from an anonymous source. The box, which is likely the retail pack for the smartwatch contained Meizu's logo stamped on the box.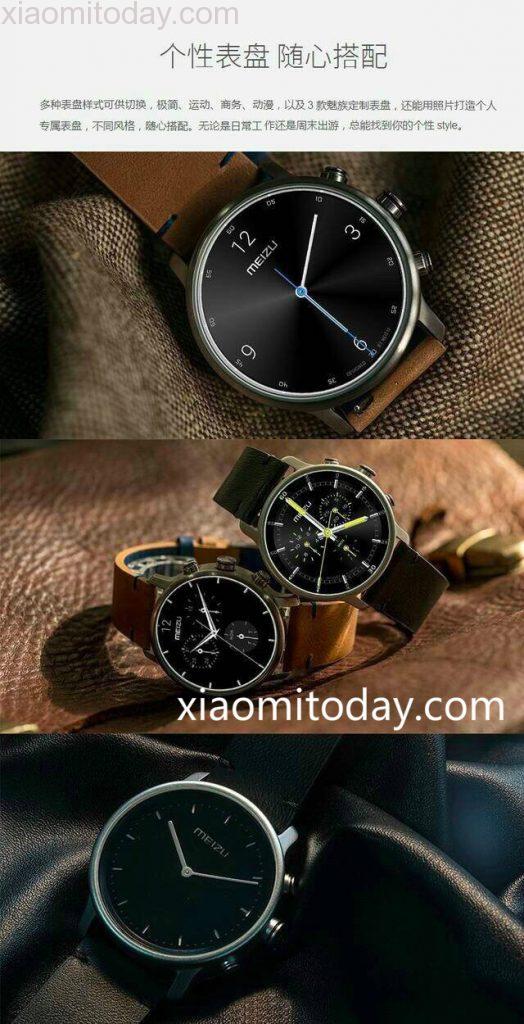 The leaked photos alleged to be those of Meizu's smartwatch reveals what looks like a wonderful design from Meizu.  The design adopts a circular pattern, just like the shape of most of the normal wristwatches around but this time around with additional features.
The features the Meizu smartwatch would pack is still unknown but the photos gave us an insight that the smartwatch would likely pop with customised wallpapers, leather straps and there are three controls buttons which would likely be for the features.
Earlier, rumours had it that the Meizu wearable device will come powered by a Rockchip RK6321 SoC with two Cortex A5 cores, which makes it highly probable that the Meizu watch won't run Android Wear, which strictly employs Qualcomm chips.
Read More: Meizu Smartwatch coming soon? Alleged Box Spotted!
Since we can't verify the authenticity of these pictures, make sure you take it with a pinch of salt. These images could probably be fan made.
Meizu has already sent out invites to a August 10 event, and with the company already out with its Meizu MX6 smartphone recently, we could just get to see the Meizu smartwatch unveiled on that day.
(via)