Xiaomi has teased the launch of what appears to be a jacket through the Weibo account of its sub-brand, Mijia.
The first teaser is of a graph which might be hinting at the jacket's design.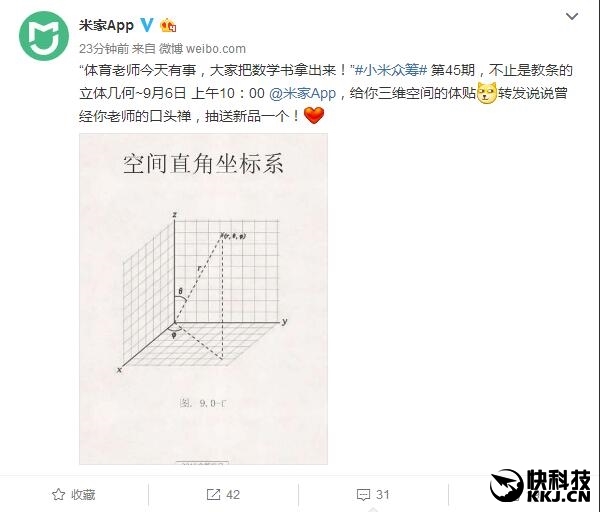 The second teaser is of a feather which can be translated to mean the jacket will be lightweight.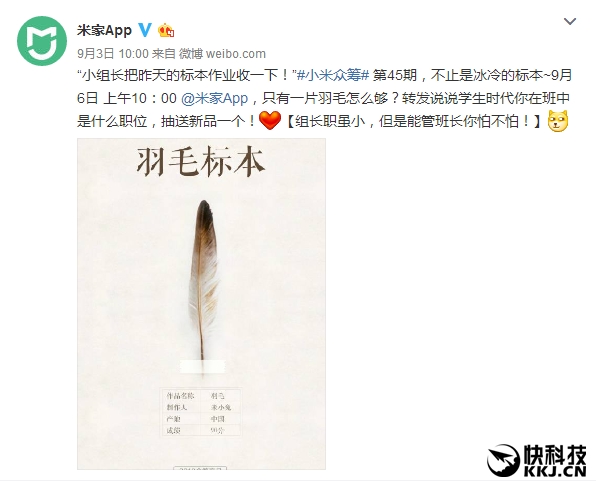 The third image is a thermal imaging map of the human body with the torso and arms appearing warmer than other parts of the body, which are the parts a jacket will normally cover. We don't know if it will be a regular jacket that has been designed to keep the heat in for long or if it will have smart features, but we hope to find out when it launches.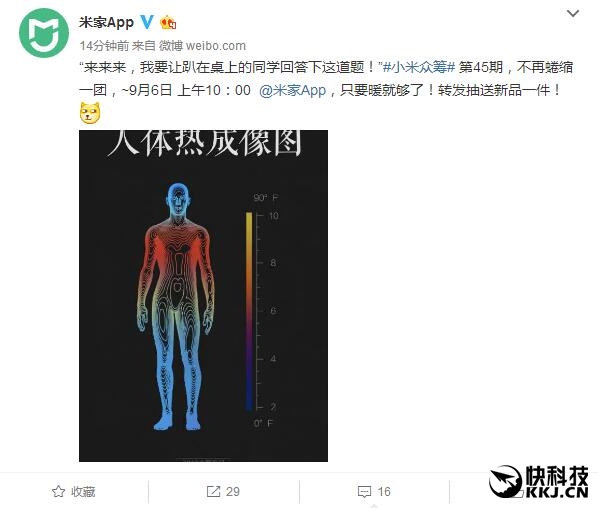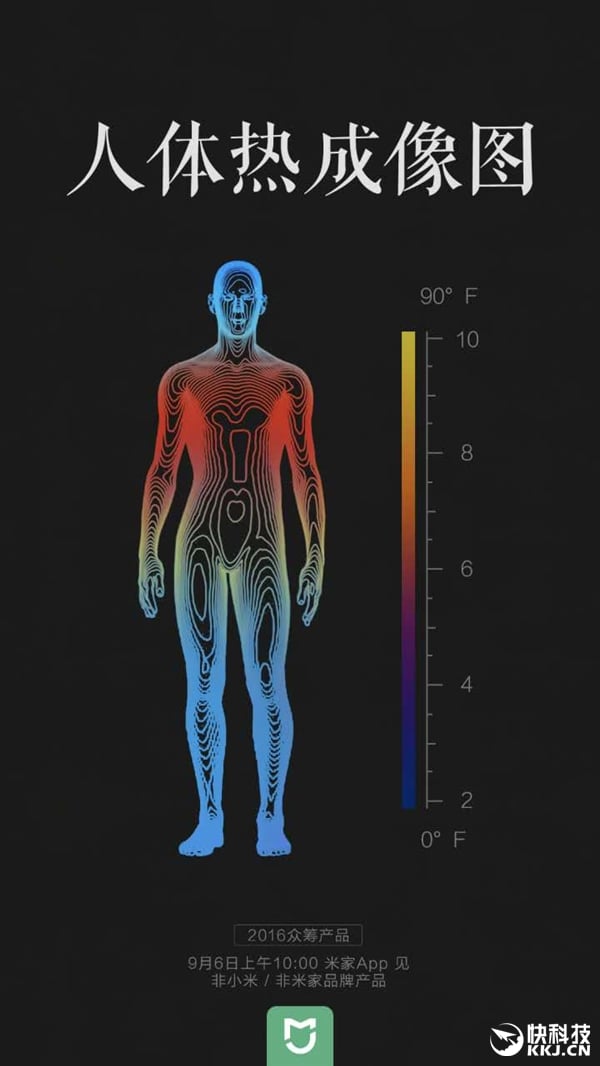 All three posters mention the date of launch is tomorrow, 6th of September, at 10 am.
RELATED: Xiaomi Launches Umbrella Under Mijia Brand
The company which isn't new to wearables other than watches, already has a pair of smart running shoes launched under the brand name 90 Points. 90 Points is said to be produced by Shanghai Lunmi Technologies, which is a part of the Xiaomi ecosystem. Another product released under the 90 Points is the Xiaomi Mi Trolley and the Xiaomi Smart Suitcase. The jacket is expected to launch under the same 90 Points name.