Ahead of Mate 9 Launch, Huawei Mate 8 Gets Price Cut
Huawei's next flagship device Mate 9 is expected to drop next month as the company push harder to meet its set target for the year. However, the launch has not been officially confirmed but changes in the prices of its soon to be predecessor, the Huawei Mate 8, seem to strongly suggest the launch may be very near.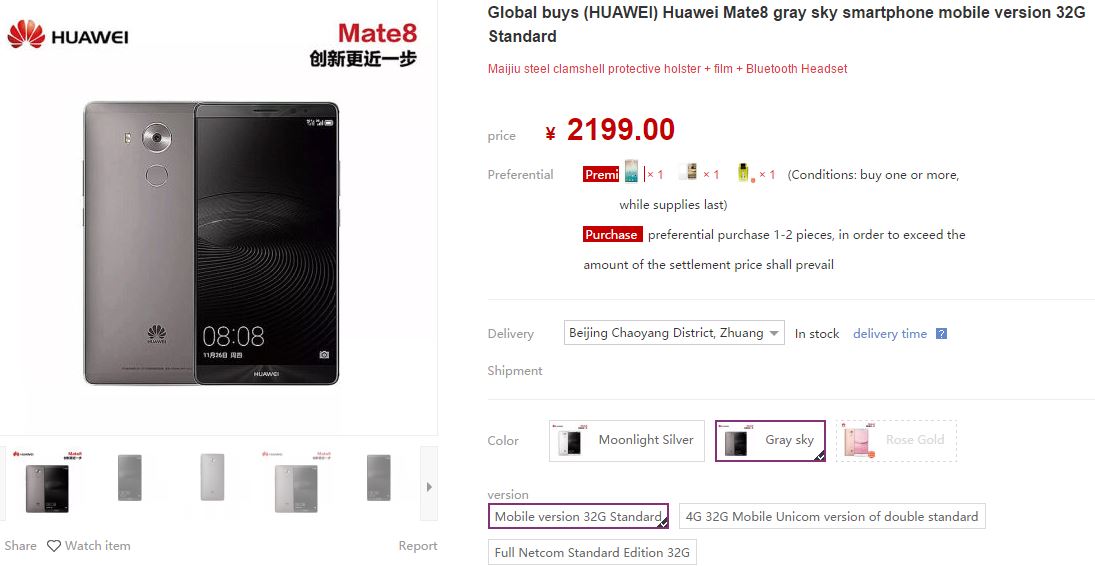 The Huawei Mate 8 initially carried a 2999 Yuan price tag but we had seen that reduced to around 2699 Yuan before the IFA Berlin in September. Now the Mate 8's price has been reduced further to 2199 Yuan on the Jingdong (JD.com) global buy. This price is for the version with 3GB RAM + 32GB of internal storage. In addition, the dual-SIM 4G version has also seen its price reduced to 2299 Yuan from 2699 Yuan, while the version with Full network options took a slight reduction to 2659 Yuan, down from 2999 Yuan.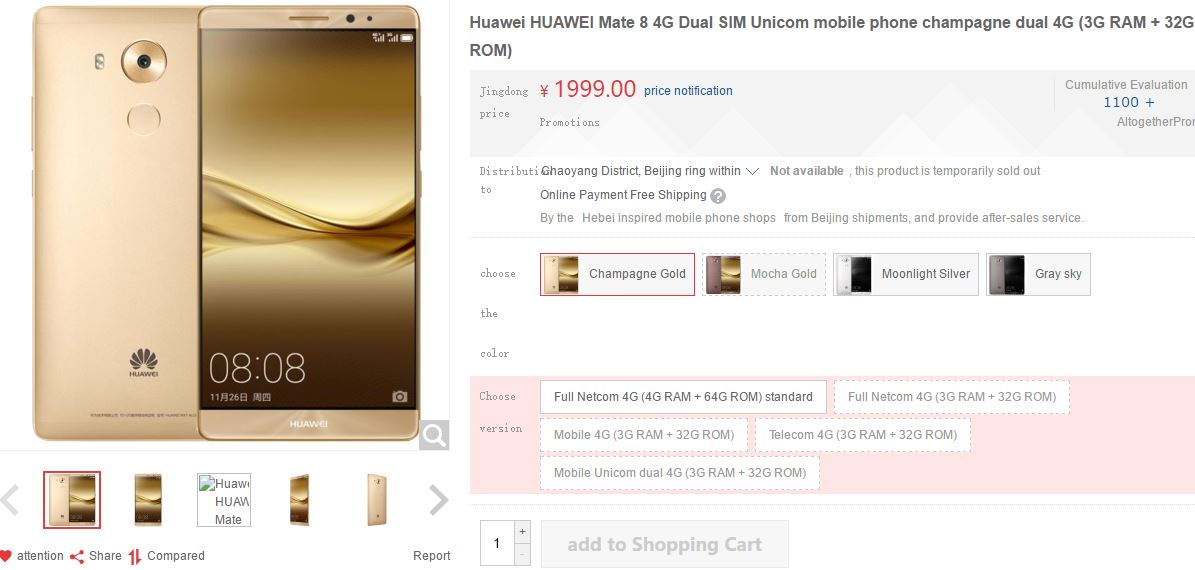 That is not all, the Huawei Mate 8 China Unicom version with 4G, 3GB RAM + 32GB ROM has got the biggest of price cut seen so far, as it is listed with price tags of 1999 Yuan. Of course that is a hot buy and it is already sold out presently.
Read More: Huawei Mate 9 Rumours: 20MP & 12MP Dual Leica Cameras and 50% Charge in 5 Minutes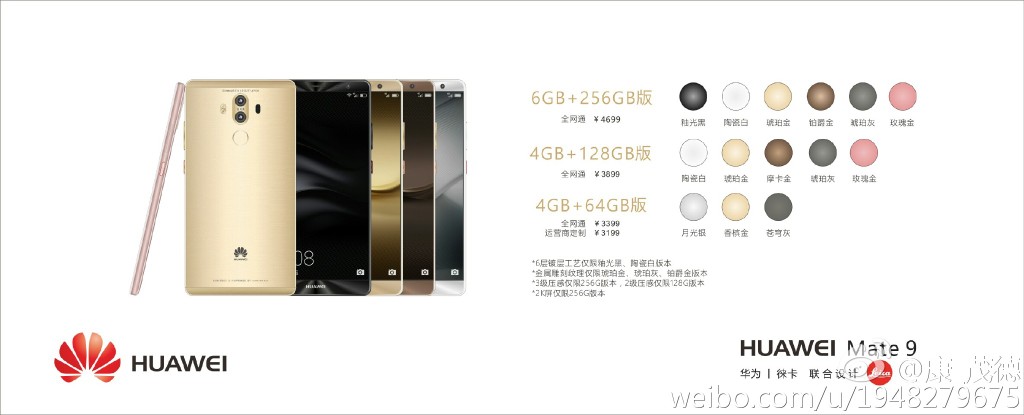 The Huawei Mate 9 is expected to come with Kirin 960 Processor, dual Leica cameras, iris recognition, 4GB RAM and 6GB RAM versions as well. The device is expected in three storage versions of 64GB, 128GB and the top most with 256GB which would only be available on the 6GB RAM version. As for the expected price, the Mate 9 would likely start at 3199 Yuan for the 4GB RAM + 64GB ROM carrier specific version, while the version with entire network support would come in at 3399 yuan. The 4GB RAM + 128GB version with full network support comes in at 3899 Yuan, while the 6GB RAM + 256GB ROM full network version starts at 4699 Yuan.