OPPO R9S New Split Antenna Design Revealed, Phone Now Up for Pre-Order
Among the barrage of features the OPPO R9S was touted to come with, one of them is that the device would use a new antenna design. The R9S' new antenna design has now been officially revealed as a split antenna. According to OPPO's latest Weibo post, the R9S would have a split antenna band design which would make the antenna band less visible than the normal antenna lines on most phones.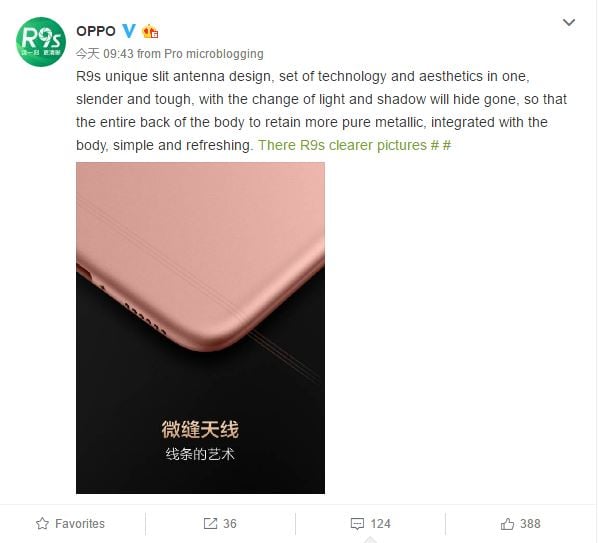 The design is also said to be made in such a way that it doesn't disturb the smooth working of the antenna signals and at the same time adds some beauty to the well designed device. The Weibo post also reveals that the antenna lines are thin and integrated into the metallic body. In addition, the antenna bands appear invisible when the lighten conditions isn't too bright, thus retaining the aesthetic metallic look of the device.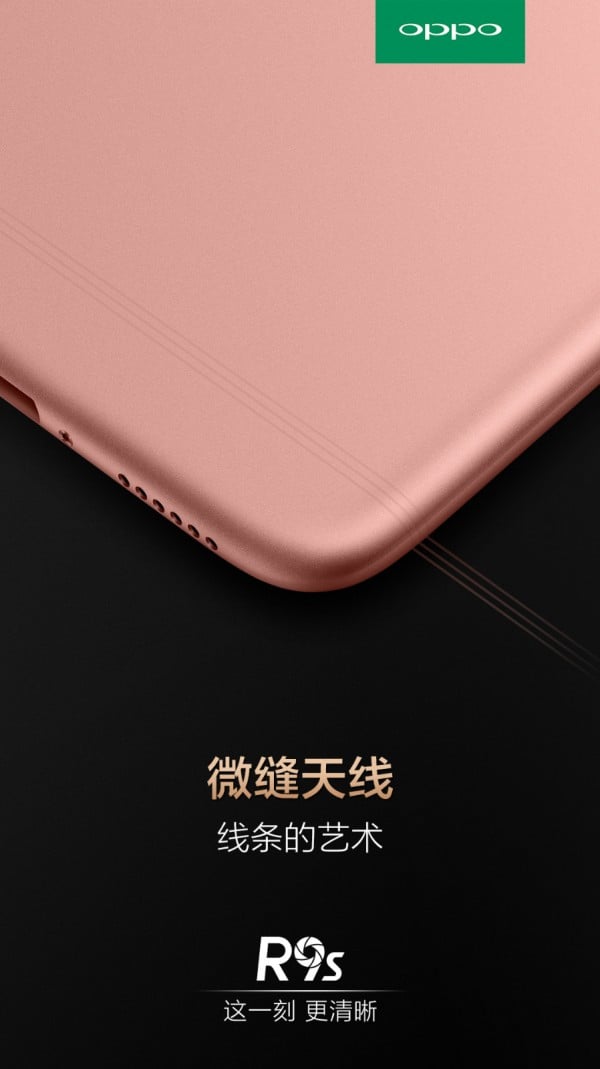 Clearer live images of the OPPO R9S were also teased and indeed they show the device in all its glory. The renders gives a clear impression that aside the well studded specs the R9S will come with, the design would also be one of its strongest selling point Before now the OPPO R9S has as its main highlight, the Sony IMX398 camera sensor it is said to feature. Other new innovations on the device include a dual-core auto focus and a wide f1.7 aperture which comes in very handy in low light and dark photographic conditions.
Read More: First camera sample from OPPO R9s' Sony IMX398 Sensor with f/1.7 Aperture
Just yesterday, the device was listed on AnTuTu and the listing confirmed the R9S would be powered by a Qualcomm Snapdragon 625 processor, complemented by 4GB of RAM as well as 64GB of internal storage. The device will also feature the VOOC fast charging technology which projected the OPPO R9 to fame.
In a related news, OPPO has already opened up reservations or pre-orders for the R9S which would go official on October 19 likely clutching a 2999 Yuan price tag. This is coming in early and obviously the device would likely be a hot sell. You to can pre-order or make a reservation for the device on the OPPO R9S official pre-order page.