Last week, OPPO had announced is software acceleration engine called Hyper Boost for significantly improving the performance its smartphones. Hyper Boost is all about optimizing the device's performance in three areas namely, system, games and apps. The OPPO R17 and R17 Pro were confirmed as the first devices to receive Hyper Boost through a software update. Today, the Chinese manufacturer has confirmed a list of OPPO phones that will be upgraded to Hyper Boost through the latest ColorOS 5.2.1 update.
The OPPO Find X is scheduled to receive the Hyper Boost engine in this month. In November, the Chinese manufacturer will be making it available to devices like OPPO R11, R11 Plus, R11s, R11s Plus, A83 and A1.
In December, the OPPO R9s, R17, R15, R15 Dream Mirror Edition, A5, A79 and A73 will be getting the Hyper Boost engine through ColorOS 5.2.1 update. In January 2019, OPPO will be releasing the update for OPPO R9s Plus, A77 and A3.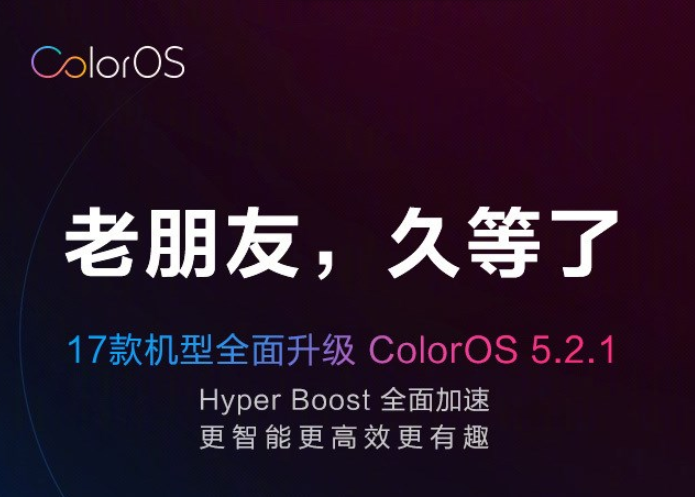 Hyper Boost is OPPO's version of GPU Turbo technology that is available on Huawei and Honor smartphones. Hyper Boost's Behavior Aware Scheduling (BAS) feature can arrange the frequency of hardware in 0.2 milliseconds on a smartphone against Linux kernel of Android that adjusts hardware frequency in 20 milliseconds. This will allow the company to significantly boost the system performance on the aforementioned devices. The Chinese manufacturer had also claimed that Hyper Boost powered devices will offer up to 31.9 percent shorter loading times.
For optimized gaming experience on OPPO phones, the company has teamed up with Tencent, Netease, Unreal, Unity and others to ensure lag-free gaming on the top 100 mobile games. OPPO will be working on improving the Hyper Boost engine by adding AI features to it.
(source)