New Leak Clearly Reveals the Xiaomi Mi Note 2 With Dual Curved Display
Xiaomi Mi Note 2 is all set to meet us on October 25 and the company has already confirmed that it will be a curved screen phone, making it the first such Xiaomi handset. Now, new images of the Xiaomi Mi Note 2 has cropped up online and it reveals a look similar to the recently discontinued Samsung Galaxy Note 7.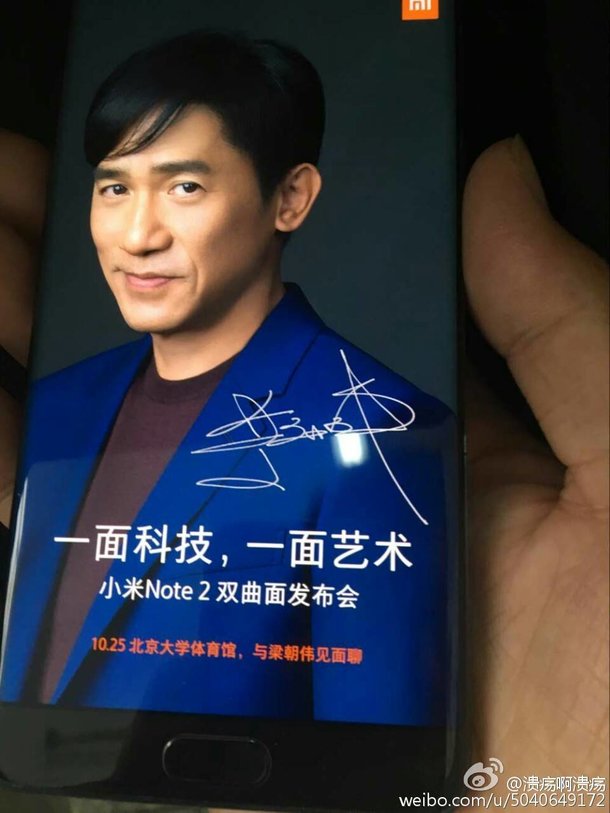 While we cannot make out most of the features of the Mi Note 2 in these new images, it does confirm a dual curved display on board. The phone looks large, so it should be featuring a 5.7-inch display as earlier rumored. We can even see the back of the device, confirming its black color, however, there isn't any camera module, at least not visible in the images. So, from the back, it just looks like a black slab.
According to recent rumors, the Mi Note 2 will feature Snapdragon 821 chipset with a 5.7-inch curved AMOLED display supplied by LG. Other notable features of the device will be dual cameras and ultrasonic fingerprint sensor as seen on the Mi 5S. Pricing should be costly, anything upwards of 4000 Yuan ($600).
We wait for teasers from Xiaomi in the coming days, confirming some of the features of the flagship before launch.