CPU Battle: Top 6 Processors Slug it Out
by Habeeb Onawole Nov 7, 2016 6:01 am0
The year is almost over and all the top processors have been released and anyone can now purchase a phone that has any of the chips. While the manufacturers have released benchmark scores comparing them against each other, it's still important to see how they perform outside the laboratories.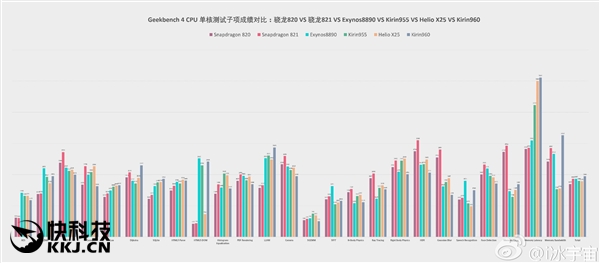 Weibo user @ice universe has benchmarked the top 6 processors against each other and the results are pretty interesting. He has also listed out the strong points of each processor.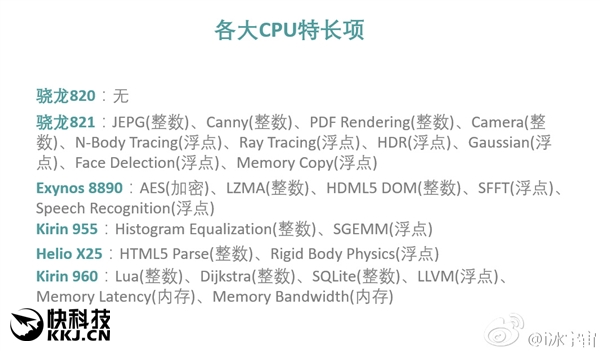 The result shows Huawei's Kirin 960 winning scoring highest in memory latency, memory bandwidth, and Dijkstra algorithm value. The Helio X25  CPU  is no slouch either as it wins in some areas too. Qualcomm's Snapdragon 821 chip also ranks in HDR and Face Detection.
READ MORE:  Xiaomi Meri Rumored to feature In-House Processor
Samsung's Exynos 8890 is best at encryption and lossless data compression (LZMA). The older snapdragon CPU however fails to win any category which is not surprising as the Snapdragon 821 is supposed to be better than it in all ways. But it does score a little higher than the SD821 in encryption.