New Samsung S8 Leaks: 2K Display, No Physical Home Button
by Habeeb Onawole Nov 7, 2016 4:18 am5
The Galaxy S8 is the most anticipated phone from Samsung now. It is an important device for the company and for the whole world, as it is their next flagship after the Galaxy Note 7 disaster. Everyone wants to know how Samsung will regain their already soiled image and from the leaks and rumors, it seems they are killing it already.
The latest leak is a major one that has a high chance of turning out to be true. A week ago we covered the news that Samsung was going to start using bezel-less OLED displays starting from 2017. While the S-LCD executive declined to confirm if the Samsung S8 was going to be the first phone to feature the new display technology, the new leak might be the confirmation we need.

The source is a user on Weibo @ice universe, who said the Galaxy S8 will keep the 2K display resolution from the previous generation but will use a new screen material. This hints that the Samsung S8 may be the first of Samsung devices to sport the new display technology.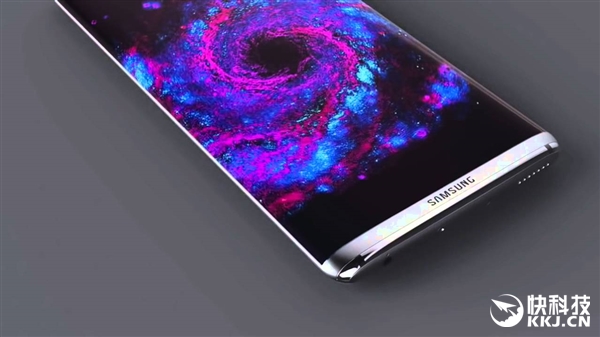 Another hint is that Samsung has not issued out any orders for the components used for the home key suggesting that the company may be ditching the home button which doubles as a fingerprint scanner completely. If the S8 doesn't have a home button, Samsung can reduce the bottom bezel of the phone and achieve the 90% screen-to-body ratio.
READ MORE: Samsung Announces First 8GB RAM for Phones and Tablets
Rumors say the Samsung S8 may be the first phone to use optical fingerprint recognition which is different from the ultrasonic fingerprint scanner on the Xiaomi Mi 5s. This type of scanner would not even need a groove like the Xiaomi.