Samsung Gear 4 to Have Foldable Display? Company Files Two New Smartwatch Patents
by Anvinraj Valiyathara Dec 29, 2016 9:14 pm1
New patent filings have revealed that Samsung may release two new smartwatches in the near future. One of them is expected to feature a foldable screen.
Smartwatch sales are plummeting and in order to attract smartphone makers are aiming to provide new and innovative features. Patently Mobile reports that the South Korean company has registered for two new patents for smartwatch with US Patent and Trademark Office.
The first one that features a regular display seems to be a fitness oriented device. The strap of the device is enabled with sensors. When the strap is moved sideways, its sensors can measure angle and position. Its screen can accordingly display UI elements.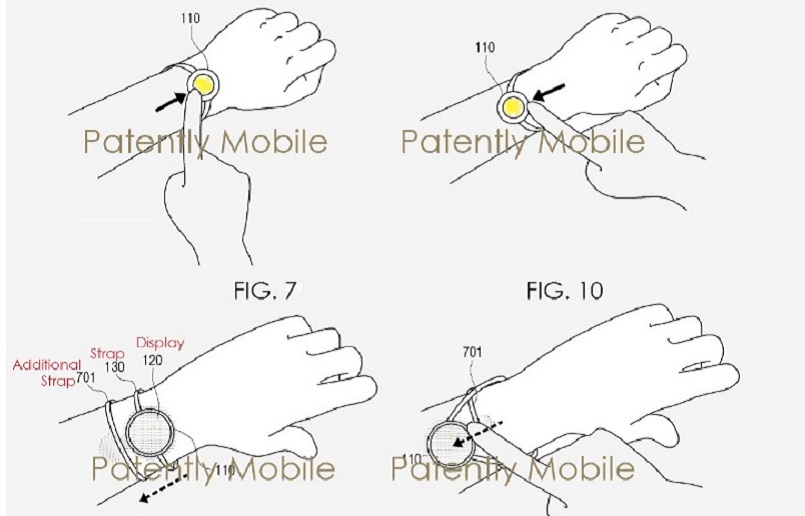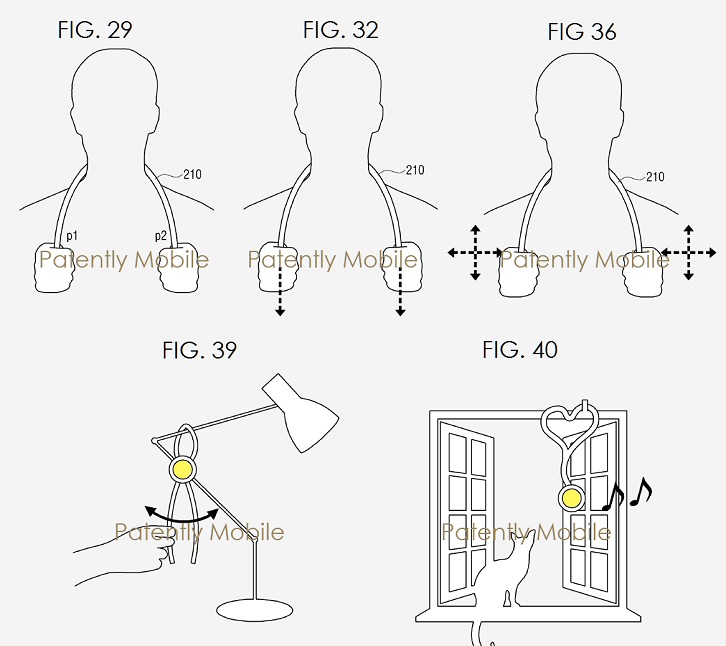 An additional strap for the device can be seen for extended input control. The patent documents, the device can be used in multiple ways such as wrapping it around users' neck and by hanging it over different objects.
Related: Samsung Files Patent for Bendable Smartphone Display
The other one appears to be a foldable wearable that can turn into a bracelet as it features a wide band flexible display. The South Korean company has been working on it since 2013.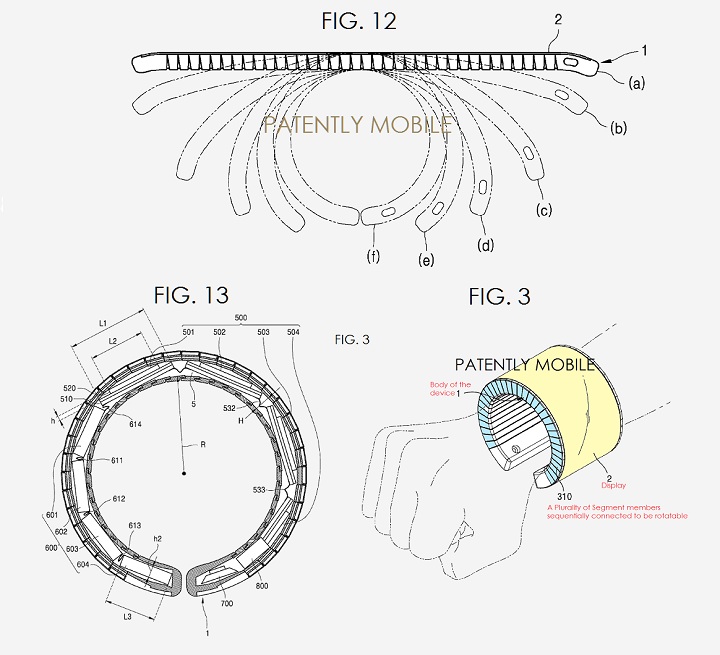 The publication is of the view that even though the company is pegged to launch a smartphone with foldable display, it may surprise its fans by introducing a superior smartphone with a bendable display that can allow it to function like a smartphone. Rumors have it that these two may be the variants of the upcoming Samsung Gear 4.
In the previous month, a patent of Samsung's concept phone with foldable display was revealed. It showed that the display could be bent in the center to use it like a flip phone. The patent was granted for it by USPTO.
An interesting thing about the concept phone is that its display can bend automatically when a certain amount of voltage to either of the two electrodes layer that are respectively present on the upper and lower ends of the foldable display.