Samsung Files Patent for Bendable Smartphone Display
Reports from South Korea indicates that Samsung Electronics Co., through one of its affiliate Samsung Display Co., has filed for registration in the United States, a patent for bendable displays. Samsung Display Co. which is responsible for providing panels for Samsung was said to have filed a patent application for the technology to manufacture flexible displays with the U.S. Patent and Trademark Office (USPTO) on September 27. This news according to industry sources could only mean Samsung may possibly launch foldable smartphones in the near future.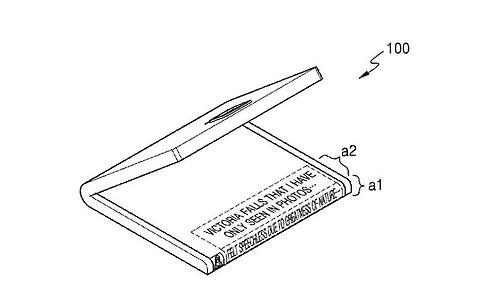 Samsung had featured in earlier rumors as far back as June when similar patent was filed with the US patent office. The rumor suggested that the South Korean giant was working on a foldable smartphone which would be released by early 2017. While the chances of the device dropping early 2017 isn't very feasible at present, there is the possibility now that Samsung really wants to develop bendable smartphones.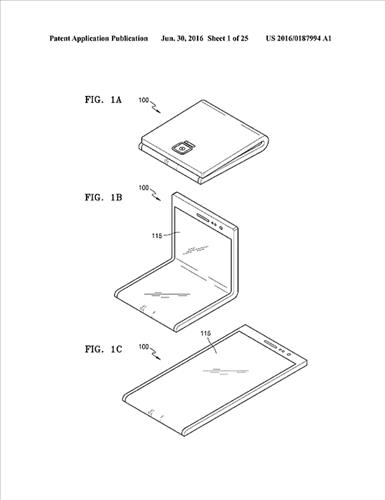 Samsung has been trying out ways of reducing its display sizes and did a marvelous on the Galaxy Note 7 which featured a 5.7-inch display on a very slim body build. Samsung achieved this by using a curved display and very thin display bezels. This recent patent registration could a sign that the company is taking things further in providing large displays in compact body.
This recent patent isn't the first Samsung is registering in this regard, as the tech giant is said to have registered 30 related patents with the US patent office with 14 of them coming in this year alone. These patents have in some cases been registered in South Korea and other countries and some of them are said to have been made public years back. The technology would make it possible for the organic light-emitting diode (OLED) displays which Samsung uses, to fold and bend inwards just like a pocket wallet.
While Samsung's bendable smartphone technology might not become commercial in the first quarter of next year, there are reports also that Samsung is considering introducing two different models featuring the technology in two different designs as early as next February during the Mobile World Congress which would take place in Barcelona, Spain.
Related: OPPO's Foldable Smartphone Leaked In Video, Details Inside
Looks like other smartphone makers like Lenovo and OPPO could beat Samsung in the race for who releases the bendable smartphone first, though. Lenovo had unveiled its own bendable smartphone at the Lenovo Tech World event earlier this year and later teased the device just before the IFA Berlin 2016. Chinese emerging market pacesetter OPPO also has a foldable smartphone prototype in its kitty which folds like Samsung's.