HTC 11 Canceled? Company to Release 6 to 7 Smartphones in 2017
by Anvinraj Valiyathara Jan 12, 2017 7:25 pm2
Since HTC suffered more loss in 2016, it is expected to release only 6 to 7 smartphones this year. Also, there won't be any device named HTC 11 in 2017.
HTC's President of Smartphone and Connected Device Business, Chialin Chang, has confirmed that this year will see only six to seven smartphones from the company. Since HTC has now released HTC U Ultra and U Play smartphones, the Taiwanese company are now expected to release four to five new smartphones by the end of 2017.
As far as HTC 11 is concerned, Chang has also said that the company's flagship won't release with HTC 11 moniker as rumors are stating. However, he confirmed that the Taiwanese company is working on a new flagship smartphone for 2017. However, he did not reveal any information on it.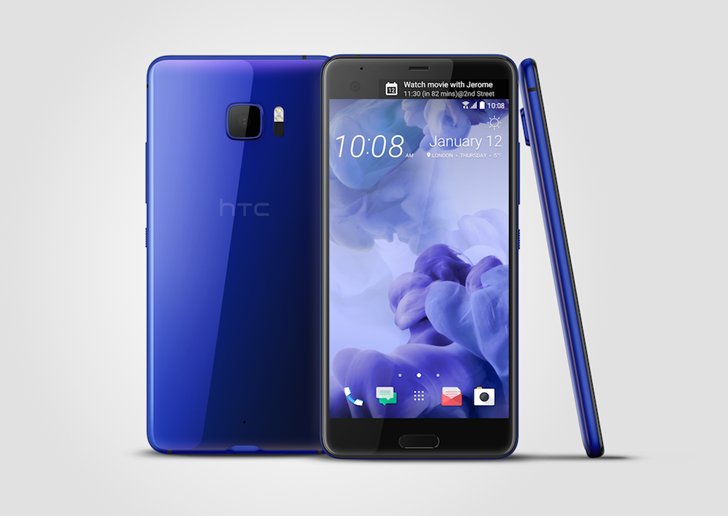 Related: HTC 11 Code-named HTC Ocean: Latest Leaks, Expected Specs & Launch Date
Chang has also revealed that HTC is also working on releasing new Desire-line of smartphones that will be aimed towards who wish to buy "fun and affordable" devices. But there is no confirmation on when the company would be unveiling its next smartphone. It is expected to announce the rumored HTC One X10 at the upcoming MWC (Mobile World Congress) 2017 event that will be held in next month.
Even though 2016's flagship smartphone, the HTC 10, is one of the best smartphones from the company, it recorded the lowest revenue figures in the past 11 years by December 2016. Since it encountered a revenue loss in the last quarter of 2016, it is likely to suffer a loss in the first quarter of 2017. If this happens, it would be the seventh continuous quarterly loss for HTC.
In the September 2016, rumors started swirling that HTC would be introducing three smartphones from its new Ocean line of smartphones by the first quarter of this year. Among the rumored Ocean smartphones such as Ocean Smart, Ocean Note, and Ocean Master, the company has now released Ocean Note as HTC U Ultra.
The Ocean Smart is said to be a basic model. There is no confirmation on whether the company released the Ocean Smart as HTC U Play because the smartphone was internally known as HTC Alpine. The HTC Ocean Master is rumored as flagship.
Speculations are rife that the HTC Ocean Master does not feature any physical buttons on its sides. It is said to be equipped with sensors on its edges that can be touched to access various functions like power, volume controllers, and camera.
(source)