Nokia's Next Smartphone Should Be Announced on Feb 26 According to Leaked Invite
Nokia has made a comeback, but for now, it's limited to the Chinese market. But with the company hinting its presence at MWC 2017, we can expect newer and faster smartphones to be announced at the big event and these phones could be even released internationally.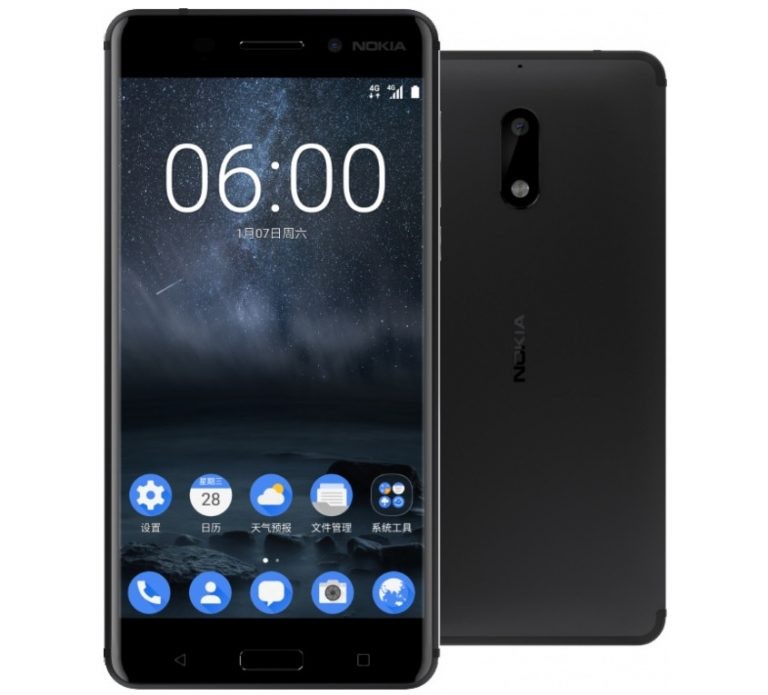 Ever since Nokia 6 became official, we have been getting reports about a true flagship in the works from HMD Global, most likely releasing under the Nokia P1 or Nokia 8 name. The phone is said to feature Snapdragon 835 but that may not be the case, because Samsung seems to be getting the sole initial supply of SD835, at least according to this report. This is why LG G6 could end up with last year's Snapdragon 821 and even the Xiaomi Mi 6 is said to come with an underclocked version of Snapdragon 835. So, even the Nokia 8 could feature SD821 or an underclocked SD835. At this moment, it's early to say for sure what's going to be the case. Apart from a powerful chip inside, the new Nokia P1 flagship is said to feature a 2K display and IP57 dust resistance.
RELATED: Nokia P1 Concept Showcases Premium Design of the Flagship Smartphone
There have been a lot of other good things being said about the Nokia 8 / P1 model like Sharp IGZO 2K display, multiple variants for the body including one ceramic edition, 24MP rear camera etc. But how many features among these will actually end up on the flagship model is not yet sure.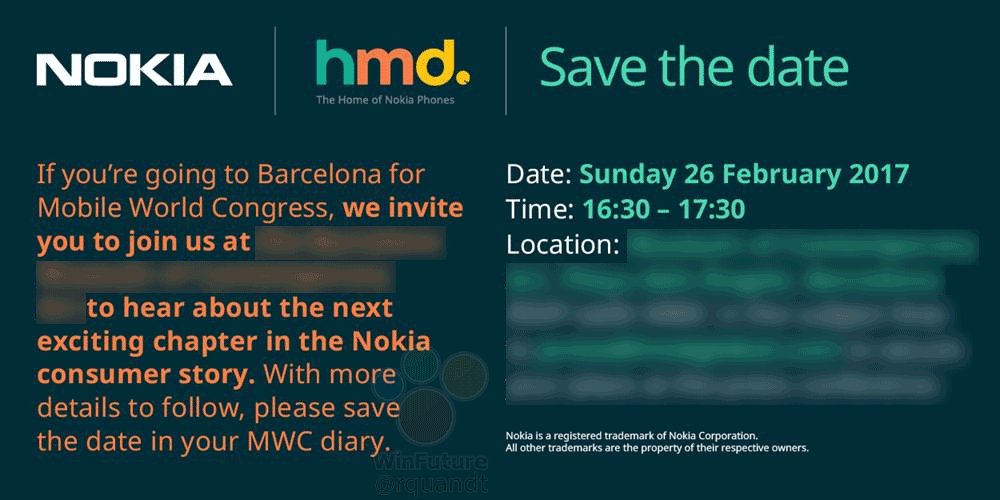 Anyway, save the date, February 26, 2017. This will be a one-hour event according to the leaked invite, starting at 16:30 and going for an hour up till 17:30. If this is indeed the case, we will soon get to see invites being sent out to everyone in the next couple of weeks. So stay tuned!
(source)