Two New Xiaomi Smart Home Products Launching on Feb 14
Xiaomi has announced via its Mi Home Weibo page that two new smart home products would be launching on February 14. The two new products would be Xiaomi 60th and 61st smart home products. While the 60th product is likely a smart guitar, the 1st product looks like a child wristwatch with GPS functionality, perhaps for tracking the location of the child.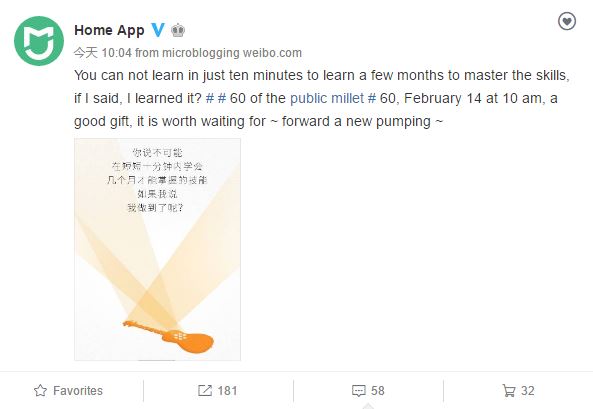 The teaser for the Smart guitar launch points at the fact that the guitar will likely be able to teach new learners how to play in just 10 minutes. Although that looks nearly impossible, that is what we can grab from the teaser. The current crop of smart guitars in the market are priced around 1,000-2000 yuan and they come with an app which helps with stuff like metronome timer, auxiliary tuning function etc.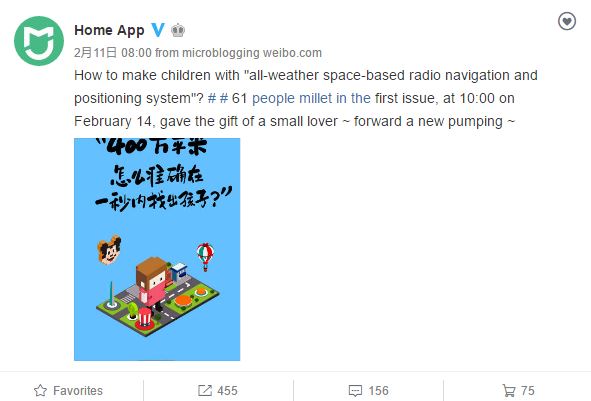 Read Also: New Meizu Smart Home Products Page Appears: Taking on Xiaomi's MIJIA Brand?
Also, when the instructional video is being played, as the instructor plays his guitar on the video, there are LED lights on the guitar that lights up simultaneously showing the real-time fingering. Such an advance product, but we don't know what price it would launch with. Both products would meet with us on February 14 by 10am.